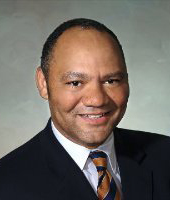 Human Resour
c
e Ser
vices administers the human resources programs for the 6,000+ emplo
y
e
es. As the Chief Human Resources Officer, I am proud to lead the staff of human resources professionals who support the management of human capital within the School District.
For anyone interested in applying for APS employment, this website is the platform for advertising job openings and accepting job applications. We offer exciting career opportunities throughout the school district. As an applicant we welcome your application for all positions that you qualify.
As a new employee, you are now a member of our diverse community with excellent teachers, administrators and staff, state-of-the-art facilities, inspired students, exceptional technical and cultural programs, and successful athletic programs.
For our current APS employees, we hope this website will be your primary resource for information about our human resources programs, including employee relations, employee benefits, employee training, workers' compensation and safety. This section of the Atlanta Public Schools website is designed to help you navigate our departments and acclimate yourself to your new environment. We feel strongly that the more you know about Atlanta Public Schools, the more you will benefit from being a part of our community.
We are here to help if you have questions regarding Atlanta Public Schools.

Sincerely,
Ron Price
Chief Human Resources Officer
Atlanta Public Schools
Please contact us at:
404-802-2300
hratyourservice@atlantapublicschools.us






---