In addition to developing business partnerships, Atlanta Public Schools values the active engagement of school neighborhoods and communities. Part of the district's community outreach efforts include providing opportunities for families and the community to offer valuable input into the overall learning experiences of our students. Atlanta Public Schools officials would also welcome an invitation to attend your upcoming community meetings to share pertinent information on district goals and initiatives and news about your neighborhood schools.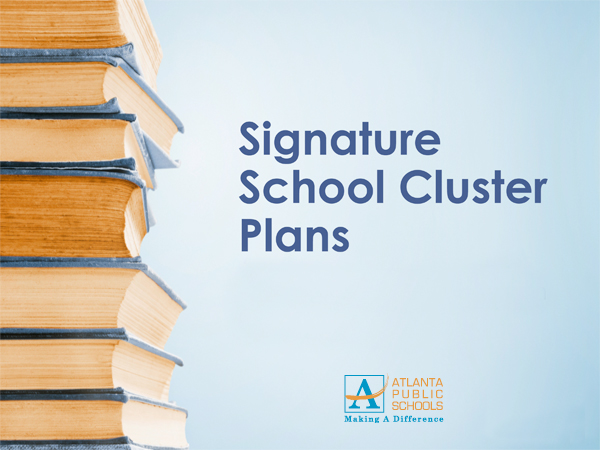 To build stronger schools and clusters to ensure high quality academics and focused programming exists across the district.
Context
Atlanta Public Schools is beginning the planning process to define the future direction for each school cluster within the district.
The planning process will include targeted and prioritized action steps needed to implement each cluster plan.
The cluster plan will guide the academic direction for students within each cluster.
The cluster plans will inform the FY16 Budget and, to the extent possible, the School System Operating Models and Flexibility Options.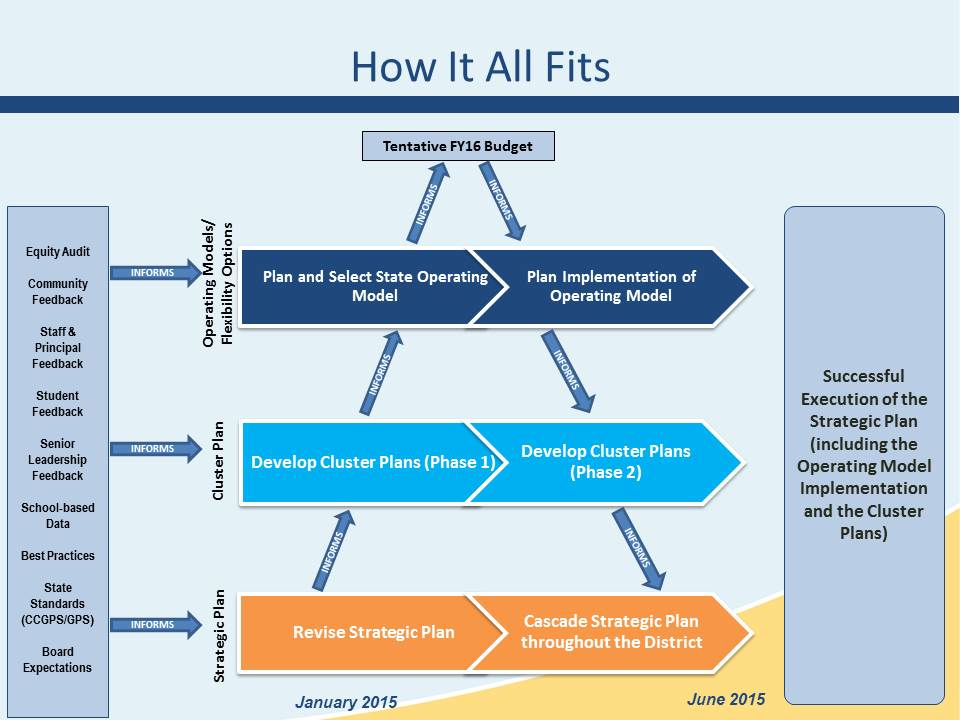 This chart helps show how these separate work streams (Strategic Plan, Cluster Plan, Operating Models/Flexibility Options) inform each other and work together to achieve the APS mission.

• Stakeholder Engagement

– Survey: October 2014

– Local School Council Representation
• Leadership Planning

– October - November 2014
• Principal Visioning and Planning Sessions

– October 2014 - June 2015

• Community Feedback Sessions
– November 2014 - January 2015