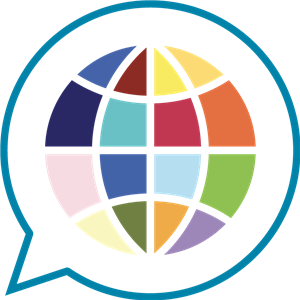 Building better brains with two languages.
2017 - 2018 Application Deadline – June 2, 2017
The schools listed below provide a Spanish Dual Language Immersion program for students zoned to their schools and for the grade levels listed. Students begin in Kindergarten and continue each year. Occasionally, there are spots available for students to begin in 1st grade; however, the student may require extensive tutoring to catch up with peers. The application does not guarantee your child a spot. Should applications exceed the number of available slots, the school will determine placement via a lottery process that will be conducted by Friday, June 9th. Please contact your child's school for more information.
2017 - 2018 Dual Language Immersion Program Application Process
Please complete the appropriate application listed below and return the Dual Language Immersion application with the completed Student Enrollment form to your child's school prior to June 2nd. Should interest in the program exceed the number of available slots, parents will be notified and an internal lottery process conducted. After the first week of school admission to fill any remaining seats will be allocated based on the results of the lottery. Priority admission is given to students who are native Spanish speakers, students who are currently in a Spanish Dual Language Immersion program in another school, and to siblings of students already in the APS DLI program. Twins will be treated as one applicant in a lottery process. The APS DLI program only serves students who reside within the school's attendance zone unless the school is a designated Choice School.
Kindergarten Dual Language Immersion Application for 2017 - 2018

If your child is not currently in the Dual Language Immersion program at one of the schools listed below and you want your child to be considered for entry into 1st grade for 2017 - 2018, please download the application below:
1st Grade Dual Language Immersion Application for 2017 - 2018
Spanish Version: DLI Application 1st Grade 2018 - Spanish
Dual Language Immersion Program Schools for 2017 - 2018
Perkerson ES (K - 4th)

2040 Brewer Boulevard

Atlanta, Georgia 30315

404-802-3950



Bolton Academy (K and 1st)

2268 Adams Drive


Atlanta, Georgia 30318

404-802-8350

8 Peachtree Battle Ave


Atlanta, Georgia 30305

404-802-7050

Garden Hills ES (K, 1st, 2nd)

285 Sheridan Dr NE

Atlanta, Georgia 30305

404-802-7800

2741 Howell Mill Road


Atlanta, Georgia 30327

404-802-7250






Sarah Smith ES (K and 1st)


370 Old Ivy Road


Atlanta, Georgia 30342

404-802-3850

The Dual Language Immersion Program initially began in APS during the 2013‐2014 school year and has grown each year. DLI schools add a grade level to the program each year until the program spans all grade levels, Kindergarten through 5th grade.

The APS Dual Language Immersion Program is a two teacher, 50/50 model in which students spend half of the day learning in English and the other half of the day in Spanish

.

Why Dual Language Immersion?

Research has proven that world language study boosts the brain. Results indicate that bilingualism is reliably associated with several cognitive outcomes, including increased attentional control, working memory, meta‐linguistic awareness, and abstract and symbolic representation skills. (Adesope, Lavin, Thompson, Ungerleider, 2010).

Dual Language Immersion programs are the most effective types of learning for nurturing bilingual/biliterate students. The APS Dual Language Immersion program helps students to develop linguistic competence in both languages at the same time (listening, speaking, reading, and writing). Studying in two languages allows students to transfer knowledge and skills acquired in one language to the other. They are able to feel comfortable and successful in one language while gradually building the second language.

By continuing to learn and develop using two languages, children's educational and cognitive developments are enhanced. Learning in two languages provides students with access to two groups of literature, an opening to diverse traditions, ideas, and ways of thinking which can lead to open mindedness, flexibility, and an ability to think in a different way.

Click here to access the handout "What Parents Need to Know about DLI in APS."

For more information about the APS Dual Language Immersion program, visit the APS DLI Support site at http://tinyurl.com/apsdli

APS is committed to

o Ensuring Highly Qualified Certified teachers. Spanish partner teachers are native Spanish speakers with high levels of language. English partner teachers are also highly qualified and certified. In schools with two-way programs the English partner teacher also holds the ESOL Endorsement or ESOL certification.


o

Ensuring h

igh quality instructional materials in Spanish and English for these classrooms. With a focus on the use of authentic Spanish language and not just translated text.

o Ensuring that all students receive a curriculum in English and in Spanish that is based upon the Georgia Standards of Excellence, as decided by the State of Georgia.

Question:

Do I have to reside in the zone for

one of the schools listed above

for my child to attend this program?

Answer:

Yes.

However, if the school has been designated as a choice school, there may be some limited spaces for students who do not reside in the school attendance zone. Parents would need to complete the application for school of choice to be selected for the school and then complete the Dual Language Immersion application.

Question:

How long is the commitment to the program?

Answer:

Parents/guardians are asked to commit to the program at the elementary school until their child completes 5th grade. APS plans to provide Dual Language Immersion Program at the feeder middle and high schools for the schools listed above. Upon completion of the Dual Language Immersion program in 12th grade, students may be eligible for the new Georgia Seal of Biliteracy.