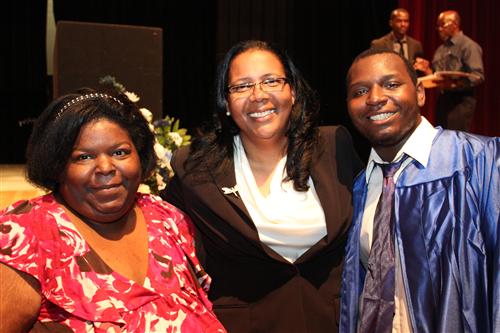 A Message from Dr. Evelyn Mobley, Principal
As a parent and educator, I understand the importance of being dedicated to delivering an unparalleled student experience for each student at the West End Academy Performance Learning Center. The student experience is intentionally designed to promote student growth, both academically and socially. From the time of school enrollment, every collaborative decision made is designed to promote success inside and outside the classroom. Those decisions are aligned to a comprehensive improvement plan, as well as an individual educational plan, which is tailored to meet the individual student's needs such as: past barriers to teaching and learning, attendance, academic-esteem, discipline, social-esteem, and related services that may have impacted or hindered the learning process. This framework for student success is the result of a collaborative effort between the student, parent(s)/guardian(s), school personnel and the community.
But the West End Academy Experience does not stop there. We follow a philosophy that every student deserves five basics: a personal, one-on-one relationship with a caring adult; a safe place to grow and learn a healthy start and a healthy future; and a chance to give back to peers and the community. In addition, we foster and provide mentoring, parent education, literacy, technology and youth leadership for our community of learners. The success of these educational amenities have been recognized by America's Promise Alliance, the nation's largest partnership dedicated to improving the lives of children and youth. Hence, 1n 2011, the West End Academy was named as A Promise Place and in 2012, became the recipient of Atlanta Families' Award for Excellence in Education.
This tradition of excellence is the culminating culture at West End Academy PLC. I invite you to tour our campus in person and become introduced to a Brave New World for teaching and learning.
"The West End Academy, a Place Where 'HOPE' Delivers…"