APS Compensation Page
Welcome to Human Resources and Atlanta Public Schools. The District's goal is to have a comprehensive compensation program that attracts, retains, and motivates a highly qualified and competent work force.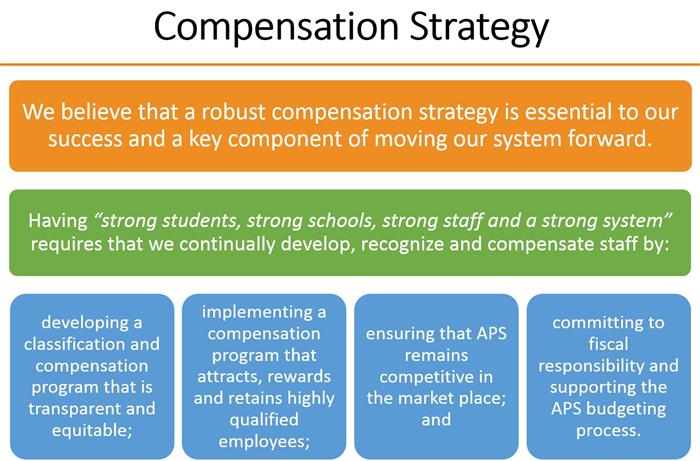 The compensation department can serve you in many ways. We encourage you to explore this area to locate valuable information about your compensation and answers to many of your questions. However, if you do not find what you need, please contact one of our compensation representatives listed below. Please note: To better serve you, please be specific with your inquiry and include your employee ID number.
Important Links:
---
Compensation

Director of Compensation and Leave

Jennifer Lang

404-802-2321

Compensation and Classification Analyst

Siobhan Holston

404-802-2325

Compensation and Classification Analyst




Tonisha Williams

404-802-2392

tonisha.williams@atlanta.k12.ga.us