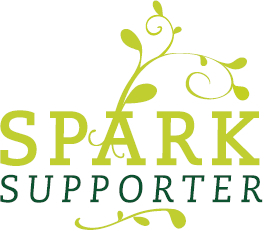 SPARK Supporters
DONATE
NOW
Dear SPARK Parents, Faculty, Alumni and Friends,
Welcome to Springdale Park Elementary School (SPARK) for the 2015-2016 school year! Since opening its doors in 2009, the enthusiastic SPARK community has supported the needs of the teachers and students through volunteering and fundraising. The largest percentage of our fundraising income comes from SPARK Supporters – the PTO's Annual Fund. We hope you will join us in making 2015-2016 a success by becoming a SPARK Supporter.
Last year: SPARK Supporters raised $82,732. SPARK Supporters were the largest source of net income for the PTO's annual operating budget in 2014-2015 (38%). Your generous donations totaled $82,732 (74% of our goal of $112,000) and helped fund critical academic programs for students and teachers.
This year: SPARK needs your support again. Unfortunately, our tax revenue will not support the school's entire 2015-2016 needs. We need you to help close the funding gap. SPARK Supporter funds pay for investments Atlanta Public Schools' budget does not support, yet are needed to drive continued student success at SPARK.
SPARK Supporters' 2015-2016 fundraising goal is $122,000, with 100% family participation.
The suggested donation to reach our goal is $180 per student, by September 30, 2015.
Your gift counts – no matter the amount – and has a positive impact on each student.
Your donation will help fund instructional tools and support needs identified by Principal Yolanda Brown and the PTO Board – and benefit your SPARK student(s) in a number of specific ways: SPARK Supporter donations are tax-deductible as allowed by law. Please help us reach our $122,000 goal by becoming a SPARK Supporter today. Thank you in advance for your support! Sincerely, Courtney Wagner, PTO Board Fundraising Officer Ana Rosa Covaria, SPARK Supporters Annual Fund, Chair
Become a SPARK Supporter
Become better readers and writers - Saxon Phonics, STAR Early Literacy, Shurley English, Write Score Common Core Writing, Lexia, iXL, writing coach (4-5), Wordly Wise
Strengthen their mathematics proficiency - First in Math, Reflex Math, iXL
Build a strong STEAM (Science, Technology, Engineering, Arts and Mathematics) foundation - STEAM Week/Family STEAM night and other STEAM enrichment programs
Provide our teachers with developmental opportunities to continue improving classroom instruction
Sincerely,