Employment and Experience Verification Request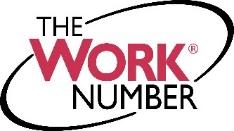 Effective 6/1/2016 the Atlanta Public Schools (APS) Human Resources Department will use The Work Number to provide verifications for mortgage lenders, banks, apartment complexes, and others who may need proof of your employment or income. The service is easy to use and available 24 hours a day, 7 days a week both online and by phone.
APS' Employer Code is 17322.
If a verifier is specifically requesting a salary key from you as proof of consent, please click here for next steps.
---
If you are requesting verification of Prior Years of Experience with Atlanta Public Schools or completion of a Student Loan Forgiveness Form submit your request via email to experienceverifications@atlanta.k12.ga.us. Requests will be returned to the requestor within 3-5 business days.
When submitting your Prior Years of Service or Student Loan Forgiveness Form to the experience verification email address (experienceverification@atlanta.k12.ga.us), please provide the following:
Attach the electronic form (verification or loan forgiveness) to your email.

On the subject line of the email please include,


Your first name
Your last name
The last school, location or site you reported to work

In the body of the email please include,

Approximate dates you were employed with APS
Your former last names, if applicable
Your employee identification number (Lawson number), if you have it
The last 4 digits of your social security number
An email address or mailing address to send the requested information
A contact phone number where we can reach you

Any additional information that may help us in completing your request (additional instructions, email or mailing addresses, addition school or work site information, etc.)
All experience verifications will provide information as of the date it is prepared. If you are requesting an experience verification form before your last day of work at Atlanta Public School, please know that we will not provide a future end date based on your planned resignation. Most school districts require an employment end date, and we will not be able to report your employment end date until that date has past and you have officially separated. If your employment separation date has not occurred, please wait until after your last day of employment to request your experience verification.
NOTE: APS Charter Schools are separate entities and maintain their own employee records. The Human Resources Department at Atlanta Public Schools is unable to provide any employment information for APS Charter Schools. All current or former Charter School employees should contact the specific Charter School directly for any employee records or information.
---
If you are a NEW employee submitting an Experience Verification form to Atlanta Public Schools to receive compensation credit for years of work experience, please click here to go to the APS Compensation page:
---
If you have questions regarding the submission or completion of your verification please submit your concern to your respective HR Records Management Specialist:
All High Schools
(Temporary: Mays Cluster)


Human Resources

Finance

Elementary & Middle Schools: Carver, Grady & Washington Clusters
(Temporary: Therrell Cluster)


Board Office

Legal

Deputy Supt.

Superintendent's Office

Communications

Elementary & Middle Schools: Douglass & Jackson Cluster (Temporary: North Atlanta & South Atlanta Clusters)

Facilities

Transportation

Nutrition

Security

Chief Operations Officer

Elementary & Middle Schools: North Atlanta, Therrell, South Atlanta & Mays Cluster


Teaching & Learning

Chief of Schools Officer

Summer Academy

Yvonne Prater

404-802-2360

Katrina Shackelford

404-802-2340

Tonya Banks

404-802-2348

Vacant

404-802-2352

E-mail
---