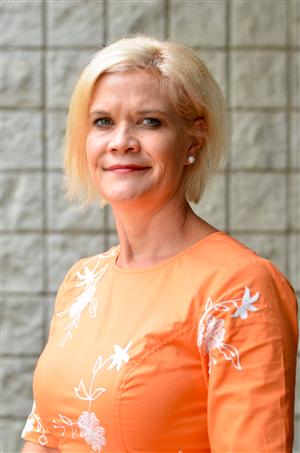 Mrs. J. Ashley Adamo is in her 21st year in education. The daughter of two educators was born in Atlanta, but grew up on a farm in northwest Georgia. She taught in Bartow County, Polk County and Cobb County before joining Atlanta Public Schools in 2004. During this time, she was given the opportunity to teach students in all elementary grade levels in both Title I and Non-Title I schools.
Her experience and passion as a teacher inspired her to move into a leadership role. In 2007, she was promoted from classroom teacher at Morris Brandon Elementary to Instructional Specialist at Sarah Smith Elementary. It was in these two schools that she gained experience with the International Baccalaureate Primary Years Programme. The following year she became the Instructional Specialist at Mary Lin Elementary. She became the Assistant Principal there in January 2011.
During her school leadership tenure, she has gained a vast amount of knowledge in the International Baccalaureate program, Response to Intervention, academic achievement and instructional feedback, thus making her the perfect match for FATE as it continues to grow into an even more dynamic traditional neighborhood school.
Mrs. Adamo is an avid runner who likes cooking, reading and being outdoors. She lives in East Atlanta Village with her husband and daughter. She loves being part of the FATE family!
Follow her on Twitter @FATEaps