ONLINE ENROLLMENT SYSTEM
APS Pilots Online Enrollment System Beginning July 6
Atlanta Public Schools is piloting during July 6-10, 2015 an online enrollment system that parents can use to enroll new students online, when and where it is most convenient for them, and in just a few minutes. Parents will have the ability to enter the student's enrollment information and securely upload documents before visiting the school to finalize enrollment.
The online enrollment system allows parents to pre-populate their child's enrollment information and confidentially upload scans or PDFs of forms like birth certificates or immunization records to create their preliminary enrollment record. The system also uses the information to determine the student's neighborhood school and can forward it directly to the school or enrollment site. Parents will then visit the school or enrollment site to complete the process and present residency documents and student documents, such as certified birth certificates, social security cards and immunization records, to staff to review and confirm their authenticity.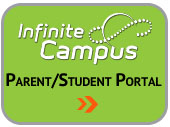 CPP Login Page: https://ic.apsk12.org/portal
Parents of students in grades K–12 have access to class schedules, attendance records and grades by Campus Portal for Parents (CPP) which is an easy-to-use, secure communications tool. Additionally, CPP enables parents to verify household information, including their email address, home address and telephone numbers.
Contact your child's school to get your CPP activation key. Parents are required to request the CPP activation key in person. To ensure that all student information remains secure, parents must provide a valid photo ID (driver's license, state ID card, or passport) before receiving the CPP activation key. Once parents receive the activation key, they can visithttps://ic.apsk12.org/portal to create a unique username and password.
Click the links below for more information on:
HOW TO SET UP A CAMPUS ACCOUNT – FIRST TIME USER
UPDATING YOUR CONTACT PREFERENCES
UPDATING YOUR HOUSEHOLD PHONE NUMBER
INFINITE CAMPUS MOBILE APPLICATION