PARENT COMMUNITY INVOLVEMENT LIAISONS
The Atlanta Public Schools liaisons serve as a link between the schools and parents. Their key responsibilities include conducting workshops, sharing news on district initiatives and developing strategies for increasing parental involvement in APS activities. The liaisons work closely with schools to develop community partnerships that enhance the learning environment and ensure federal compliance with each school's parent involvement policy.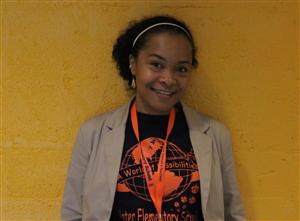 Ms. Amber Green
Slater Elementary Parent Liaison
Ms. Amber Green currently serves as the 2016-17 Parent Liaison at Slater Elementary School. She coordinates parent workshops, volunteers, and assists parents with understanding Title I, Part A. Ms. Green enjoys working with parents to ensure their children have a successful academic career at Slater.
Contact Information:
404.802.4063
Amber.Green@atlanta.k12.ga.us