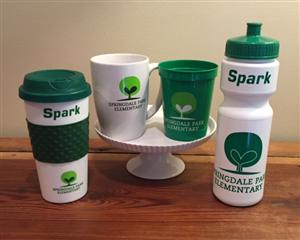 Spirit Wear 2015 - 2016
We are very excited to launch our new SPARK Spirit Gear on STEAM Night! Products will include coffee mugs, water bottles, stadium cups, and coffee travel tumblers. All priced between $5 and $10, these are perfect for the holidays or teacher gifts - and they won't last long! Also, Fall is here, so don't forget to stock up on SPARK Hoodie's for the family! See you at the SPARK Spirit table on STEAM night!
The SPARK PTO will sell spirit gear throughout the year. To place an order, contact
Rebecca Holmes
.