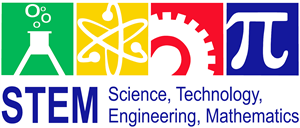 STEM

is an acronym for

Science, Technology, Engineering

and

Math

education. We focus on these areas together not only because the skills and knowledge in each discipline are essential for student success, but also because these fields are deeply intertwined in the real world and in how students learn most effectively.
Thank you for supporting the 2016-2017 STEM program as we strive to achieve the best educational experience for all students through TAG STEM initiatives!
Our goal is to Increase awareness of our STEM initiatives among TAG stakeholders and the community at large.
To learn more about S.T.E.M.: www.ed.gov/stem