Thomasville Heights Elementary
Principal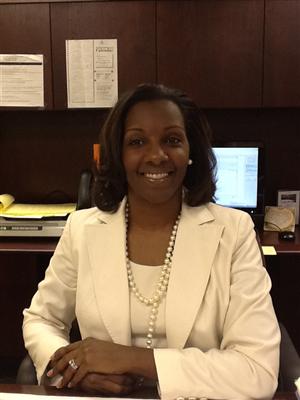 Cynthia Jewell
Welcome to Thomasville Heights Elementary,
I am honored to be a part of this nurturing learning community. Together, we can make a difference in the lives of our students and community. It is my hope that you will find Thomasville Heights to be a learning community that engages students and their families intellectually and socially in a way that prepares our children for not only a highly successful academic career, but also to be active participants and leaders in our community.
Over the past fifteen years, I have served in a variety of roles within the elementary school setting. These roles range from kindergarten paraprofessional to assistant principal. It is my belief that all children can learn with differentiated instruction, student-centered classrooms, positive reinforcement, and parental involvement.
Our theme for this school year is: A new year, a new attitude, a new Thomasville………..Dreams will work with teamwork. Please assist us making dreams come true for our students by joining us in educating your children, OUR children.
The faculty and staff are committed to excellence, and we all have high expectations for success. You are welcome at our school, and my door is always open to you. Please let me know how I can be of assistance to you.