Fred Armon Toomer Elementary School's students have received
recognition, for their accomplishments, in many areas over the years:
Toomer's AYP Report for 2010-2011
Also, view
Toomer's REPORT CARDS
from the
*Georgia Department of Education and the Governor's Office of Student Achievement:
Toomer Elementary School's Adequate Yearly Progress (AYP) results
can be viewed at the Georgia Department of Education's (GDOE)
website,
by clicking on the following hyperlink:
Toomer's AYP Report for 2010-2011

or individuals can follow the instructions listed below: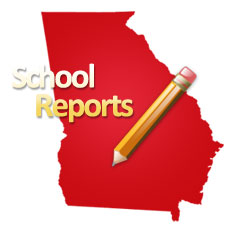 Follow the link http://public.doe.k12.ga.us, to view Toomer's AYP results.
Under the SCHOOL REPORTS picture:
Click on the "By School" link, located on the top right portion of the page.
Click on the letter "T."
Scroll down, find, and click on "Toomer Elementary School."
Click on the NCLB/AYP tab, located on the left side of the page.
You are now able to view Toomer Elementary School's AYP data.