Welcome to the GHS Media Center Web Page
We appreciate your suggestions! Let us know if there are books or services you'd like to see in the library. Take this quick survey: Take Survey
Link to SIRS, Bloom's Literature, World Almanac, Opposing Viewpoints, Britannica, USA Testprep, and much more! These resources are sponsored by the district. For passwords, see Ms. Taft in the library or email request to taftl@atlanta.k12.ga.us.
Additional Resources from Grady Media Center: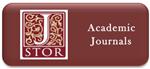 Search GHS Media Center catalog for print, audio and ebooks.

*Ask Ms. Taft or Mr. Montero for password

Full-text is also available via GALILEO

.

The Gale Virtual Library contains 54 multi-volume eReference encyclopedias on topics in many content areas including science, medicine, law, history, literature, and biography.




Can't find it at Grady? Try the public library

Primary source documents from countries and cultures around the world.

Full-text, plot summaries, pronunciation guides, criticism.

Classic Fiction & Nonfiction Audio Books on MP3
*

GALILEO requires a password off campus.
**
Gale Virtual Library requires a password on & off campus.
Last Update: 2/1/17 LTaft