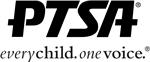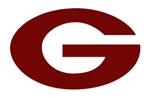 rady High School
Individually we are different, together we are Grady!
Welcome to Grady High School PTSA!
Thank you for supporting the 2016-2017 PTSA efforts as we strive to achieve the best educational experience for all students!
The main role of your PTSA is to build strong working relationships among parents, teachers, and students, enhancing your child's high school experience and academic career! This can include parent educational events, planning teacher appreciation activities, and much more.
We have an exciting year planned! Listed below are a few goals!
In that we are a P-T-S-A, our goal is to develop and maintain student involvement.

Membership is key; we are striving for 100% faculty involvement and 50% parent and student involvement.

Grady is a forward thinking community; our goal is to include social media platforms in our communications efforts.

Our funds are primarily provided by parking lot fundraising; our goal is to solicit students and parents year round to assist with collecting parking fees.

As we advocate for each student, our goal is to increase corporate and community partnerships.

In that the Local School Council (LSC) can influence policy, our goal is to work closer to solve education problems, improve academic achievement, and to provide support to teachers and administrators within the Grady Cluster.

Family engagement is essential, our goal is to provide parents with every opportunity to get involved.