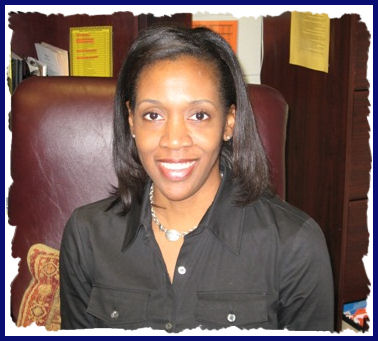 It is with great pleasure that I take this opportunity to welcome you to the Bolton Academy web page.

Bolton Academy is the home of "Hootie" our eco-friendly owl mascot! Bolton Academy offers a diverse, engaging learninng environment which is affectionately known as, A Great Place to Learn.

To b

e certain, we are proudly authorized to offer the highly aclaimed International Baccalaureate Primary Years Program (PYP). This means that our students learn through a wonderful program of inquiry that
facilitates their ability to become critical thinkers and globally minded learners.
Our focus this year is on helping our students to master the Common Core Georgia Standards which has replaced the Georgia Performance Standards in the areas of Reading/ELA, Math and Science. For additional information on the Common Core, please visit www.gadoe.org.
As an internationally-focused school, our students in grades 1 thru 5 will also participate in a foreign language program this year. They will receive daily Spanish instruction. In addition, our students will experience hands-on learning through our exploratory Science laboratory and "Pi-Rates" a new mathematics enrichment program. Students at Bolton Academy will focus on becoming intrinsically motivated, life-long readers by participating in the Accelerated Reader Program. Specifically, through this research-based program, our youngsters will read age-appropriate literature, expand their vocabulary and increase reading fluency.
We believe that Bolton Academy parents are our partners in educating the children of this community. We look forward to your participation at our parent meetings and we hope to provide you with important information related to our curricula, and receive your feedback on the effectiveness of our programs. Please continue to support your child by having them read daily, encouraging them to do their best on class assignments and having them complete their homework each night. We strongly believe that our instructional program is most effective when the school and the home work collaboratively to ensure our students' success. We encourage you to join the PTA and become actively involved in all aspects of your child's education. We are enthusiastic to work with you to make this a wonderful school year for your child.
Please feel free to contact us during our regular business hours if you have any additional questions beyond what is presented on our website. We look forward to celebrating the great achievements of our students during this school year.
"Working Together to Make Things Happen."
"Working Together to Make a Difference."
Educationally yours,
Laura Strickling
Laura Strickling
Principal