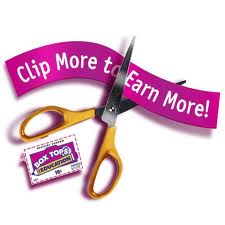 Help Gideons Elementary Earn
Cash for Our School by Clipping
BOX TOPS
for
EDUCATION
Coupons!
Each Coupon = 10¢
for
GIDEONS ELEMENTARY SCHOOL
Look for BONUS coupons!
We all shop forgroceries, sometimes two or three times a week --- or more.
Now turn those shoppingtrips into easy cash for ourschool, and encourage friendsto do the same!
Just look for the BoxTops logo on hundreds of products like Cheerios®, Hamburger Helper®and Kleenex®, in almost every aisle of the store.
All you need to dois clip and send them to our school's front office or place them in the
BoxTops Coupons
"COLLECTION BOX"
in front of the mainoffice
----
each coupon is worth10¢ for your school!
Click Hereto Download a Complete List of Products with "Box Tops for Education"Coupons Attached!
Learn more about this fundraiser by visiting: http://www.boxtops4education.com
Sign up.
Invite a friend, neighbor, and other familymembers,
to help Gideons Elementary School earn more.
Find, Clip, and Turn in BOX TOPS for
Gideons Elementary School,
in Gideons' front office!