After School All Stars Winter Showcase
On Wednesday, December 14, 2016, the After School All Stars program presented their Winter Showcase for parents and staff. Students showcased their knowledge and skills of the activities they have participated in so far this year. Students shared their artwork, knowledge of sports, and highlighted their photography skills.
The After School All Stars Program is open to all students who attend Price Middle School. Students attend the program on Mondays, Wednesdays, Thursdays, and Fridays. During the program, students can participate in a variety of activities including: art, music, softball, football, basketball, cheerleading, and digital photography. Students are taught by Price teachers and staff as well as APS district level staff members.
"I attend the After School All Star program because I like to do art projects and sing, " says Mariyanna Sessions,
The program is continuing to accept applications for the program and new activities will began in January. Contact the school for more information.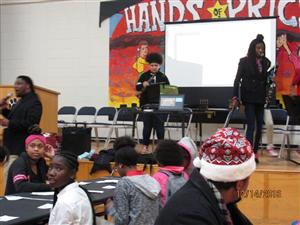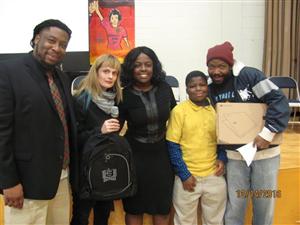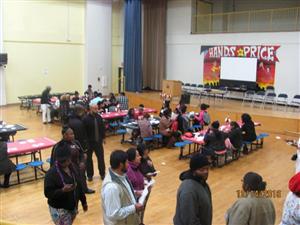 Article submitted by Mariyanna Sessions, Sixth Grade