In celebration of National Pre-Kindergarten Week, First Lady Sharon Deal, Georgia Governor Nathan Deal's wife visited Frank Lebby Stanton Elementary School. During her visit, she read a poem written by Governor Deal entitled "Learning to Read" prior to reading the award winning children's book "Rainbow Fish" to pre-kindergarten students. Students were all ears while being read to and, as expressed by Ms. Reese, the prekindergarten teacher, overjoyed to have a guest reader. Thank you First Lady Deal! Mrs. Deal, during her time spent with faculty and staff members after time spent with students, stated that she "recommends that parents choose book of interest to their child and spend at least 20 minutes reading to their child daily."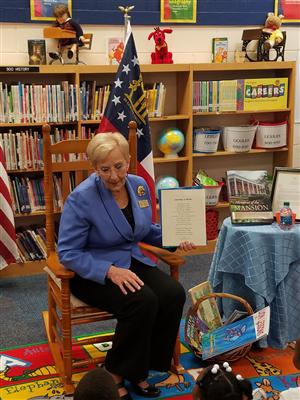 First Lady Deal reading poem to pre-kindergarten students.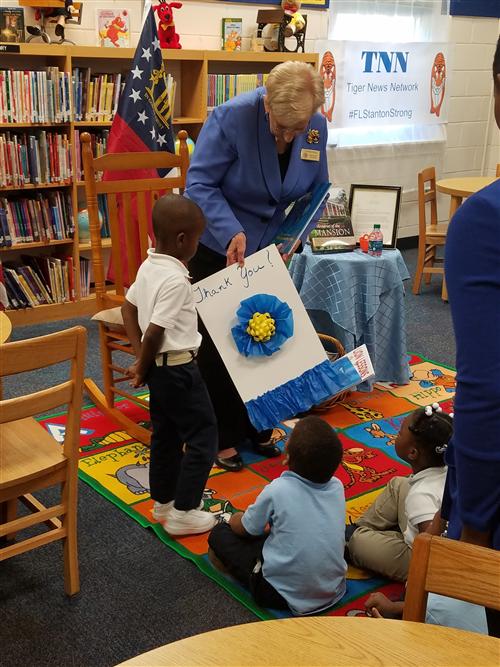 F.L. Stanton student saying "Thank You" to First Lady Deal.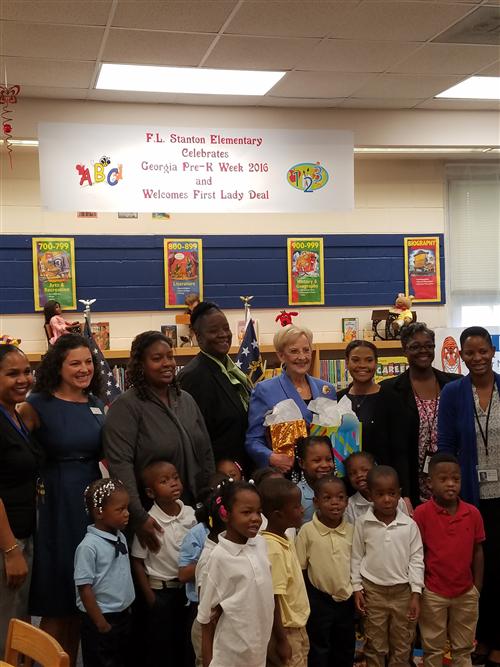 First Lady Deal with F.L. Stanton's Principal, faculty, staff and students.
For more pictures click the link below.