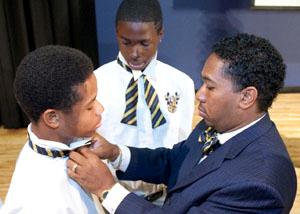 Family and Alumni Engagement
The more support our kids get at home, the better they'll do in school, so we actively engage our families through a number of channels.
Through our GO Teams, cluster teams, and APS alumni, we will engage with our families and partners to equip all of our stakeholders with the information needed to become informed advocates for our students.
We have also partnered with programs like PLUS (Parent Leaders United for Students) to provide formal programming for parents.
Read more about our approach to engagement.