---
---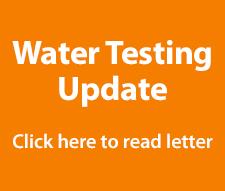 ---
Important Information About Zika Virus: Safety Tips During Spring Break
---
APS Unveils Game Management Plan for District Sporting Events
ATLANTA – Atlanta Public Schools (APS) unveils a game management plan for district sporting events at both Grady and Lakewood stadiums to ensure a better game day experience for students, families and the surrounding community.
The "United We Play" campaign focuses on enhanced standards of behavior in and around APS sporting venues. This includes crowd management, ticketing, traffic and parking, and emergency planning. For the remainder of the season, the district wants all APS football fans to "huddle up and have a ball," and wear their favorite APS school team gear, all while enjoying games in a safe and secure atmosphere.
"I want all of our communities and school clusters to have the confidence that we are very serious about our security measures so everyone can enjoy themselves," said APS Superintendent Meria J. Carstarphen. "The time has come for us to exercise more leadership across the district, and we will be asking everyone in the city to step forward with us."
In advance of games this weekend, the district has updated safety and security planning with the Atlanta Police Department to improve the fan experience at both stadiums. These include:
Creating a more visible police presence both inside and outside Grady and Lakewood stadiums, including assigning more marked vehicles outside the stadiums

Managing ticketing procedures to ensure quicker service and shorter lines
Assigning perimeter security officers around the stadiums to focus on pedestrians walking to and from the games through neighborhoods

Improving security mobility with use of additional vehicles for quicker responses
For the long-term, the district is allowing more staffing flexibility on game nights and providing training for stadium employees in the form of drills and exercises. APS will also reach out to partners who have expertise in safety and security planning to review existing plans and communications for all major sporting events. "We need a district-wide conversation about how we establish norms in and around our extra-curricular activities, including a fan-civility policy and expanding our Social-Emotional Learning programming beyond the classroom and into our play spaces," said Carstarphen.
To see a list of upcoming APS football games, visit www.atlantapublicschools.us/athletics.
---