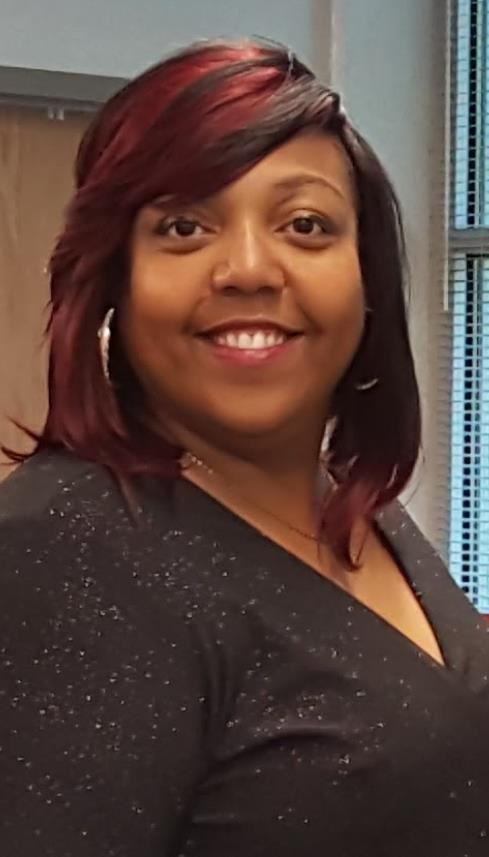 Phone:
Email:
Degrees and Certifications:
Mrs.

Gilbert-Jackson

https://classroom.google.com/c/Mzc3MTA4MDM5ODQ0?cjc=74bsoby

My name is Mrs. La'Neeka M. Gilbert-Jackson. I am the daughter of Willie L. Gilbert and Betty Reese-Gilbert. I have a younger sister named La'Alishia. I have been married to my loving husband, Micheal Jackson, for over 16 years. We have 2 handsome sons, Omri and Asa Jackson. My boys definitely keep me young. This teacher is a true Atlanta Falcon fanatic. My family enjoys watching and playing football. I also love marching bands! When I am between the band, football, basketball practice, Boy Scouts, and church events, I enjoy listening to music while reading a good book or adding my own special touch to a new dish.

I am a native Georgian and a product of Atlanta Public Schools. I attended Joseph W. Humphries Elementary, Crawford W. Long Middle, and Walter F. George/South Atlanta High School. I had some of the best teachers ever! I also graduated from Georgia State University with a degree in Early Childhood Education, where I met Baba Asa Hilliard. My mentor and professor, Dr. Asa Hilliard taught me that we must rise above critical unconsciousness, and connect our great history to our future. It is because of him that I truly understand that black is beautiful and that my ancestry and history are just as important as my future.

I am currently a 3rd-grade teacher at William M. Boyd Elementary School. I have been teaching for 16 + years, all within the Atlanta Public School System. During my years as an educator, I have worked with a number of students from Pre-Kindergarten through 5th grade, including those that are gifted, as well as those in small inter-intervention groups. I also encourage all students to be creative with technology.

When it comes to my students, honestly, I have a heart for young, black males, as I am raising 2 of my own. My faith keeps me grounded because I am truly blessed and highly favored.

La'Neeka M. Gilbert-Jackson

W. M. Boyd Elementary School

(404) 802-8150

"We can not solve our problems with the same level of thinking that created them." Albert Einstein

Zoom Meeting ID: 7453667561

Passcode: See Mrs. Gilbert-Jackson for the passcode
Phone:
Email:
Degrees and Certifications:
Mr.

Dunn

Hello! My name is Mr. Roderick Dunn and I am excited to be your child's PreK Paraprofessional! I am a graduate of the Atlanta Public School system. I have worked in education for three years. It is my passion to help shape young minds through play, song, and motion! I believe every child is unique and deserves a caring, inspiring, and engaging atmosphere, so that they grow socially, emotionally, and intellectually! I look forward to helping your child build strong foundational skills and excel this school year!