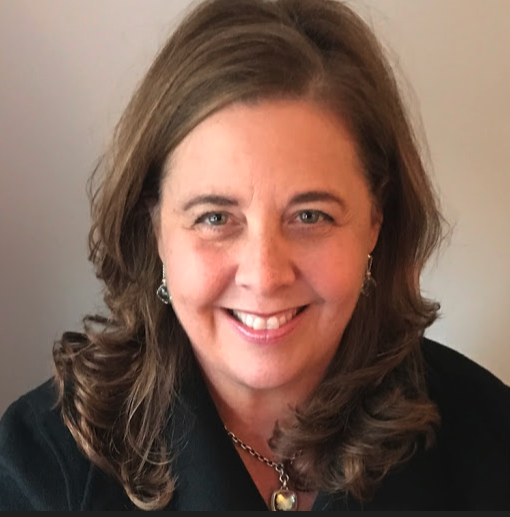 Phone: 404-802-8950
Email:
Degrees and Certifications:
Elementary Education - Indiana University  Master's in Leadership - Butler University
Mrs.

Audrey Sofianos: Principal
From the Principal's Desk
December 7, 2021

Posted by

Audrey Sofianos

on

12/7/2021 1:50:00 PM

We had a great Principal Coffee today with featured speaker Counselor Maegan Mellick! Lots of great information on not only the BESS Screener but on the entire Morningside Counseling Program! You can find much more info here at Counselor Mellick Website. Thank you to the Morningside Foundation, who sponsored the homeroom "Take 5" kits requested by Mrs. Mellick. These have been delivered to each homeroom and will be used for brain breaks and self-management skills. When needed or encouraged by the teacher, a student will have choice of activities and an opportunity to write, draw, squeeze a squishy ball, etc. in the teacher's designated classroom area. Here is Mrs. Mellick and her intern Gillian White after assembly of the 40 kits!

The Morningside Cafe roll-out plan is going very well! As shared in the last blog, these are the remaining roll-out dates for kids to eat in our cafeteria. 3rd, 4th and 5th have already transitioned to the cafe location.

Wednesday, 12/8 – 2

nd

Grade

Thursday, 12/9 – 1

st

Grade

Friday, 12/10 – Kinder

Breakfast in the cafe is up and running! Kids who arrive by 7:35am eat in the cafe and are LOVING it! Others who arrive after 7:35am, grab and go with their breakfast back to the classroom, as the school bell rings promptly at 7:45am!

Several families have been asking about mask expectations in APS. At yesterday's APS Board of Education meeting 12/6/21, APS Health Services presented a COVID-19 Update, including lots of data and specifics on plans for possible changes to mask protocols in February (page 8) APS Health Services Update 12-6-21

We will continue to share 2nd semester plans over these next few days as we approach our Winter Break!

December 1, 2021

Posted by

Audrey Sofianos

on

12/1/2021 4:30:00 PM

It has been a wonderful first week return after our Thanksgiving holiday! Students seemed a little sleepy that first day, but are now back into the school routine. We are excited for the next 12 days, as we finish out semester one, complete another round of MAP testing, and have our winter parties!

Our students are fully returning to the cafeteria! Currently, our 5th grade students are eating in the cafe for lunch and the rest will return by the end of next week. We have tables of 16 seats, with students sitting in every third seat, in a diagonal pattern. Teachers are working on seating charts and admin is rearranging supervision schedules. Here is the phase in schedule for student return to café:

Friday, 12/3 – 4

th

Grade

Tuesday, 12/7 – 3

rd

Grade

Wednesday, 12/8 – 2

nd

Grade

Thursday, 12/9 – 1

st

Grade

Friday, 12/10 – Kinder

On Monday, December 6th and going forward, students will be able to eat breakfast in the cafe, if they get to the cafeteria by about 7:35am. After that time, students will continue with Grab & Go breakfast, eating in the classroom. For students who eat breakfast in the cafe, they will be seated as they arrive and will be seated farther apart to provide for physical distancing across classes.

Starting in January, we also invite our parents to plan a day during the second semester when they can join their student(s) for lunch in the cafe! We will have designated seating for parent visitors and the student both inside the cafe and in the outdoor courtyard. In our planning, we have designated tables in each lunch period where parents will be able to enjoy lunch with their student. Below you will see the lunch schedule for your planning! We look forward to seeing you at the school!

1st Grade 10:40 - 11:10
2nd Grade 11:10 - 11:40
Kinder 11:40 - 12:10
4th Grade 12:15 - 12:45
3rd Grade 12:45 - 1:15
5th Grade 1:15 - 1:45

November 23, 2021

Posted by

Audrey Sofianos

on

11/23/2021 12:00:00 PM

As we conclude Week 15 (WOW!) of the 2021-22 school year, I want to send us into the Thanksgiving Holiday Break with some reflective thoughts for our community. For several weeks, it has become apparent that we are in a level of turmoil among and within our community. With emotion evoking topics such as COVID mitigation and future use of the Inman property, it feels that there has been a sense of division that has infiltrated our Morningside family. There is such incredible passion, talent, knowledge and commitment to Morningside that each of our community members brings to this school. I am hopeful as we enter the end of 2021 that we together can re-harness that energy into positivity toward our common focus – our MES children.

I have loved this school and community since I arrived at MES in 2015. We have the greatest staff and student body that I have ever had the privilege of leading in my career.

My hope for all is that we take a few moments to reflect on what we are grateful for in both our personal lives as well as in our MES community. Let's finish out 2021 with an Attitude of Gratitude for what we share together.

Speaking of sharing and our MES children, I hope our students have books on hand to enjoy during this time off! As our Assistant Principal, Dr. Sinclair, shares in her Sinclair's Sidenote, "There is so much pressure to have students read for information, but please do not forget that reading is fun too. While on break, encourage your students to read for the pure enjoyment of reading. Find something light and fun that you can read as a family and liven up the conversation on Turkey Day!"

I wish each of you a healthy, joyful, and reflective Thanksgiving holiday and break. I look forward to seeing each of our amazing Dolphins return on Monday the 29th!

November 18, 2021

Posted by

Audrey Sofianos

on

11/18/2021 10:00:00 AM

On your mark, get set, GO... the Boosterthon Dolphin Dash was full of happy faces on Monday - students and parents! It was a beautiful sunny day, and so many parents, toddlers were able to stop by the Field of Dreams to watch the students show off their running skills with their classmates. On Tuesday, a student got off the bus and asked me if he could tell me something - usually that is when a kid needs help in some way - but he said "yesterday was SO MUCH FUN!"

We know that many of you have questions about the Behavioral and Emotional Screener System (BESS) that was administered for students, with results shared recently. Please visit the BESS page on MES Website for FAQs and much more. Also, Mrs. Mellick will be our special guest on the next Principal Coffee on December 7th at 8am to provide additional clarity and answer questions submitted by parents ahead of time. You can submit your questions HERE.

Volunteers are welcome back in the school and have already started coming! You may hear specific needs communicated by your teacher and we will also be putting together a sign up genius for various opportunities as they arise. Stay tuned for more volunteer opportunities in the weeks after Thanksgiving and in 2022.

We officially have 5th graders back in the cafeteria for lunch and will be incorporating additional grades in the coming weeks before the end of the semester. We all have the goal of getting the kids back into the cafeteria and out of their classrooms for lunch. It has worked very well with our 5th graders! In some grades, recess zones have already been merged into 2 or 3 larger zones, with other grade levels planning their merge for after Thanksgiving. We will continue the path to our new "normalcy", while still very closely monitoring our case data weekly.

November 10, 2021

Posted by

Audrey Sofianos

on

11/10/2021 11:40:00 AM

How fun was it to get all of our community together again for the Monster Bash! From the 5th Grade Haunted Forest to the carnival rides and games, the laughter and excited chatter warmed my heart and got me excited for more community gatherings to come. THANK YOU to all the volunteers and our PTA who really brought their extra efforts to make this an A+ event for our school!

Wow! There are just 23 school days, including today, until the Winter Break! After Thanksgiving, students will have their winter parties, as well as take the next round of MAP testing. Teachers will begin planning for the 2nd semester, and we are excited about the possibilities. Our admin team and teacher teams are even exploring field trip options, if that restriction is able to be lifted for the 2nd semester based on continued enouraging COVID-19 trends. Stay tuned as we have more information!

The holidays are upon us and with that, class Winter Parties are in the planning phase. Each class will have a party so please look forward to outreach from your room parents with information on how you might be able to help. Each of the 40 homerooms will have a winter party experience. Teachers are working with their teams to organize parties that are "just right" for the particular age of student. Grade levels and teachers have the choice of location - whether that be in the classroom as an individual party or using an outdoor space in some way. Outdoors, we have several locations that can be used. Teachers can request use of our large field, the courtyard next to the cafeteria or the area with tables on Virginia Avenue. I can just envision kids bundled up enjoying hot cocoa and fun snow centers at some of our winter parties! I also see crafts and games happening indoors at others. Our room parents can assist in some way, whether that be helping to organize and coordinate activities or actually coming in to help. Teachers will send out information as they work with their team and room parents to finalize the plans.

I am so excited that vaccinations are now open to children 5 - 11! Of course, several in the MES community of families were getting appointments on DAY ONE of this national rollout. Nurse Petty has recieved many copies of vaccination cards, please keep sending those in to her so that she can keep them on file. It is my hope that over time, this will begin to alter some of our required mitigation strategies. We are still in a pandemic - and there are many opinions in our community as to our pace of change. I will receive one email that asks when we can stop wearing masks, and my next email will say please don't make any changes because what we are doing is working! Our guidance comes directly from APS. At this time, we have received no official word on any changes to mitigation. We continue with our optional mask wearing outdoors, with masks required indoors. Physical distancing remains the best way that we can do it! I can also tell you that frequent hand washing and sanitizing are here to stay - pandemic or no pandemic!

We need your help, as we are still experiencing staffing challenges at our school, including days where we do not have enough substitutes. Please help us with any recruiting that you can do - we are looking for substitutes, a permanent building substitute, as well as paraprofessional(s). Thank you for helping with this effort!

August 16, 2021

Posted by

Audrey Sofianos

on

8/16/2021 3:00:00 PM

It has been a beautiful, yet busy start to the school year! Some of our teachers have looked at me with tears in their eyes these first days, expressing how HAPPY they are to be back in the building with all of their students. As we layer mitigation strategies, improve our learning schedules, shift to the new start and end times, as well as adjust to life during the continued pandemic, high quality teaching and learning is happening here at Morningside! We have 805 students on our campus with 103 staff, including our wonderful bus drivers and cafeteria support. We love what we do and we love working with our students and community. Your children bring me JOY and I am grateful for every day here at "MES"!

Today's COVID-19 update is based on both self-reporting and our surveillance testing. The self-report window is from Saturday, August 14th through today, plus we surveillance tested over 300 students and staff today, Monday, August 16th, 2021. From this three day reporting period, one staff person and zero students have been determined to be positive for COVID-19 through either self-reporting or surveillance testing. If you did not receive a direct phone call or email from our school, your child is not considered a close contact at this time. Please continue to fill out the Student Self-Report Form for any COVID-19 close contacts as well as any COVID positive confirmations. Nurse Petty and our team use that form to set up any quarantine teaching needs, as well as conduct contact tracing, project a return date to school and next steps for your family and the school. We also need your help with our Daily Health Check APP. Please fill this out every single day! We are beginning to track this information, and we need your help completing this daily. Please verify in the Health Check application that you have your correct email contact address, as well as your correct phone number. Staff also fill out a similar form each day. Let's do all that we can to help prevent the spread of COVID-19 by checking ourselves and our kids daily! Also, please know that APS is following CDC guidelines for travel, with a required quarantine period upon return for unvaccinated students, which is all of our kids. Here is the Domestic Travel Quarantine Guidance, and there is additional information on international travel.

Now that we are through the first full week of school, we are visiting classrooms more and focusing on the learning and student experience, while we continue to refine and evaluate our mitigation strategies. We are excited for Back to School Night this Thursday night, August 19th. There will be additional information sent home to your emails from teachers and the school for this virtual event. You will meet some of our new staff at our general sessions, hear from the PTA & MESF, and receive updates from our team regarding the school year. Teachers are also planning together to share critical grade and class information. I look forward to "seeing" you all via Zoom later this week!

March 12, 2021

Posted by

Audrey Sofianos

on

3/12/2021

Here is the latest information on our Quarter 4 Plan, March 22nd - May 26th. Through the amazing creativity of our teachers and staff, the collaboration + problem solving, and the focus on our children, MES will be a full in-person, 4 day program for our 587 students. In addition, our 221 virtual students will have smaller class sizes as we finish out the year. We continue on from quarter 3 into quarter 4 with 46 teachers and 25 additional staff in-person, with 19 teachers and 1 additional staff remaining on approved telework status, working virtually. We also have some parttime staff, including our school pyschologist, speech teacher, and social worker who are in-person. Below is a summary of each of our grade level teams for the 4th Quarter:

Kindergarten: We will have 106 kindergarten students, with 35 virtual and 71 returning in person. All teachers and paraprofessionals will remain the same as in the 3rd quarter. Three students will be assigned a new delivery teacher and have received an email with that notification. Teachers will reach out with details and to share specific information for 4th quarter, including the next toolkit pick-up time for our virtual students! This creative kindergarten model is working so well with our youngest learners.

1st Grade: There will be 154 1st graders, with 41 virtual and 113 in-person. The only change at this grade is related to a maternity leave, and that class has already been notified via email regarding the maternity leave changes. We will continue with 4 additional delivery teachers at this grade level and they each love working in 1st grade! Original 1st grade teachers will send out additional information next week to ensure all are ready for the 4th quarter.

2nd Grade: In this grade we have 152 students, with 41 virtual and 111 in-person students. There is one class impacted by a possible teacher change. We have spaces for students overall in the 2nd grade, but one particular classroom cannot fit all the students who want to return. The one class of 2nd grade families impacted by a possible teacher change have received an email regarding the specifics and next steps. In this grade, we have two additional delivery teachers, who will continue on with 2nd grade and they truly enjoy working with the students! Additional nformation will be sent out by the teachers early next week.

3rd Grade: For the 4th quarter, there will be 37 virtual students and 116 face to face students for a total of 153 3rd graders. The staff will remain the same at this grade, including our two additional delivery teachers, one virtual and one in-person. This team of 9 has done a tremendous job and they work so well together for our kids. Be looking for an email and additional information from the teachers next week.

4th Grade: There will be 121 4th graders, with 37 virtual and 84 in-person. We will continue with one virtual team of two teachers and two in-person teams of four teachers total. We are also adding an instructional paraprofessional. This grade will be moving locations in the building to accommodate all in-person students, with a very creative solution. Ms. Nelli & Mrs. Guerino's team will have Nelli's homeroom moved to the original 4th grade area into two side-by-side rooms, dividing the class into two smaller groups of 10 each. The class will have the teacher in one room and the instructional paraprofessional in the other. Both rooms will be setup for simultaneous teaching, so the teacher can lead lessons from one location to the other. Cameras, microphones, amplifiers and monitors will be put into both locations, so that students and staff can see each other at all times. The teacher and instructional para will fluidly go back and forth among the students in the two side-by-side rooms. Mrs. Richards and Ms. Newnham's team will have Mrs. Richard's homeroom moved into Ms. Nelli's former and larger room to accommodate this team. Be watching for an email from the 4th grade teachers with all details needed for the 4th quarter.

5th Grade: There will be 121 5th graders, with 30 virtual and 91 in-person. The teaching staff remains the same, with a combination of in-person and virtual blocks. There could be some in-person students joining the virtual block if necessary. Teachers will send out more specifics next week.

On Monday, March 15, our team meetings will continue to ensure all pieces are in place for students to access what is needed, either for virtual or in-person. Our School Business Manager, Brian Baron, has sent out an email/text with information for our new 108 in-person families, including how to sign up for "Pik My Kid", meal ordering information, as well as other key need to know facts. All virtual students will receive information from teachers about any additional toolkit pickup for their classes.

Special Note for our 3rd, 4th and 5th Grade Students from Assistant Principal, Dr. Sinclair: The GA Milestones end of grade testing will begin April 26 for all 3rd and 5th graders who are coming to school face to face and May 6 for the 4th graders. Any virtual student who wishes to participate in testing will be permitted to test. Please contact Dr. Sinclair if your child is virtual and you want them to test. Arrangements will need to be made in advance. For those parents of face-to-face students who prefer their students not to test, you may contact Dr. Sinclair for information. Per state statute, there is no opting out of state mandated assessments. The expectation is that students who are engaged in face-to-face learning will participate. However, parent refusal requests will be honored.

Our team is excited for the remaining days of school, both virtual and in-person. Now that we have our final numbers of both staff and students, we will take a fresh look at all of our programs, to ensure that we have utilized all resources to the maximum for our children!

February 12, 2021

Posted by

Audrey Sofianos

on

2/12/2021 11:00:00 AM

Many people have reached out to me empathizing with what a monumental task it is to safely reopen the school building right now and asking what they can do to help. I want to cover some of that here in today's blog. We do need your help. You are all a vital part of our success during this time.

The biggest thing you can do is to help reduce community spread in our area. Make sure your family is following CDC guidelines and best practices in your personal lives. Consequences of actions taken outside of school by any of us, impacts all of us. A decision to gather indoors, travel, or forego a mask no longer just increases risk for a single family. Please keep this in mind when making choices about the things your family will engage in and what precautions you will take in your daily lives. We want to keep our building open so our children have continuity and parents are not scrambling to cover a last minute shift to virtual learning due to exposure at school. We want to keep our teachers, staff and students safe. We need your help to do these things. We can control the protocols we follow in school. The #1 way you can help is to take the pandemic seriously outside of school.

For example, if you are traveling this holiday weekend, consider keeping your child home on Tuesday, and accruing that absent day. As a principal - would I have ever dreamed of asking a student to stay home voluntarily? I have been fighting for kids to have 95% plus attendance my entire career, but times are different. If you have traveled and had a wider than normal exposure to others this weekend, staying home Tuesday, plus the asynchronous day on Wednesday will give families time to monitor for symptoms. If anyone in the family is showing symptoms, please get COVID testing to be sure. Another way you can help is to never send a child to school if that child or any household member has a pending COVID test. Please wait for those negative test results before sending your child to school. I cannot require these things, but it is something for each family to consider for the well-being of all. As we make choices outside of school, those choices could impact what happens with students and staff inside of Morningside.

For this quarter, it is helpful to understand the complexity of the planning for reopening, and to know that the choices we ultimately made kept teachers and students as the priority. Morningside had a very unique situation with our return numbers, both for teachers approved for telework and for students returning F2F. We have the highest number of both in our Grady cluster. In any model, there are tradeoffs. This model was created with each teaching team, and we did the best we could with the resources we had to create a plan with the most benefit to all. We are proud of where we ended up and feel it is working well. It may look different than some other schools, because we all had different puzzle pieces to work with. Here are some of the ideas we explored in our planning process:

Simultaneous teaching: This was limited this quarter, due to the number of teachers on telework. This would not have been a solution in many of our grades. We still need in-person staff in classrooms, with the social distancing requirements. We have used every teacher available to us, maximizing both the virtual and in-person program.

Collapsing classes and moving teachers: We explored closing smaller classrooms across the building and moving teachers. For example, a teacher who taught K in first semester could have been moved to 3rd grade or a teacher remaining on telework could have been moved from 1st to 4th. We felt this was too disruptive to our teachers and students. Our teachers don't want to lose the connection to their kids! The delivery teacher model offers some level of continuity to our students and our ability to pivot quickly during these uncertain pandemic times when change is the norm. We tried to avoid massive shifts to a new teacher and whole new set of classmates. We know some students changed, but we tried to minimize this as much as possible.

Using the gym or cafe as a classroom: You may have seen pictures of these spaces as classrooms in articles from across the country. We could have put a teacher in charge of a larger group of in-person students in these spaces. We decided these spaces are not the best for full-time in-person learning due to lighting, sound and we want the flexibility to use these spaces as needed for specials or lunch going forward.
Hybrid: We have the highest rate of student return, right around 60%. Four of six grade levels are over 60%, with 3rd grade at 66% return. We looked at full hybrid and even partial hybrid - where one grade comes every day, but another grade follows a 2 day per week model. We built a very complex model so that all students could return fully. It took an immense amount of work, but we did the best we could for this quarter to avoid the hybrid.

With all of this planning, the virtual program was at the forefront. As we created these plans, it was a wholistic process for our teams - looking at how we serve BOTH groups in the best way possible. Though our virtual class sizes are larger than we would like in 3 of the grades, they are all under our threshold of 30, with assistance of a virtual para given where needed. Our highest class sizes virtually right now are in 2nd, 3rd, and 4th. 2nd grade average is 29, with a half-time virtual para assisting, 3rd grade average is 26 with a half-time virtual para assisting and 4th grade is at 27. Please keep in mind that some of these class sizes have been in place all year, or have only increased by a few students. We continue to monitor both our virtual and in-person program and with 19 days left in the 3rd quarter, we will still add supports where needed.

Later today, I believe you will receive information from Superintendent Herring on your final Intent to Return Declaration for the last quarter. We will once again look at our student return numbers, our teacher return rate, as well as all teaching staff we have available to us virtually and in-person. I remain hopeful that we can continue a full four day student in-person model, while keeping our mitigation strategies, including social distancing. We will be looking at all of the above again - with teachers at the planning table for each grade and area, so that we can maximize our expertise to create the 4th quarter model while minimizing disruption for students and teachers.

I also received information on COVID-19 surveillance testing for our in-person students and staff at Morningside! You will get information about that in a separate communication later today. It is hot off the press and just arrived in my email! We have had 12 days of in-person learning and only 1 positive case reported, which you received a communication about on Tuesday, Feb. 9th. My next blog will be a joint effort - from school nurse and principal - and it will cover more information and the steps on what happens when there is a positive case at MES. I also will be reading the new schools CDC guidance this weekend, scheduled to come out at 2pm today.

Lastly, we can all help during this time by showing support for one another. This past year has been tough on us all. As a community, let's assume we're all working with best intentions and lift each other up, even if we don't always agree. We are stronger and better together. Every parent has made the right choice for their student(s) and family. Let's show kindness to one another in our words and actions. Reach out and do something special for a neighbor in need. Plan a special surprise for a virtual or in-person staff member - such as taking the time to write a card, send in or mail a student created art piece, or delivering a lunch to school or home. These little acts of kindness have huge impact - for the recipient as well as the students seeing community and giving in action. They have seen so much division - let's work together and show our kids how we are united as Morningside.

January 8, 2021

Posted by

Audrey Sofianos

on

1/8/2021 5:10:00 PM

Happy New Year! I hope that our MES families had both restful and fun winter breaks - I am sure many of you celebrated your farewell to 2020 in unique and clever ways! This first week back has been very busy as we excitedly plan for a reopening for face to face, in-person students while continuing our strong virtual program.

We have an assistant principal substitute, Dr. Rhonda Ware, who has joined our team this week. Assistant Principal Dr. Sinclair (formerly Dr. Sprull - congrats on her recent marriage) is on leave and will return to MES in mid-February. We are so excited to have Dr. Ware temporarliy on the team, as she brings a wealth of knowledge and a very positive, kid oriented attitude. She has a legacy of strong educational leadership in Atlanta, from elementary teacher to principal and beyond! She was principal at Cleveland Elementary for 21 years, and now substitutes for administrators across our school system. You can reach Dr. Ware at Rhonda.Ware@atlanta.k12.ga.us. I ask that you send any discipline/behavior or classroom related issues directly to her as I fully commit to our reopening plan and virtual program.

The complexity of reopening our school for in-person students and continuing our strong virtual program is REAL. On a personal note, it is the most difficult work of my career - and it is reminding me of my PhD level work at Purdue University in statistics! (I am an ABD "All But Dissertation" - maybe someday!) I started the week with meetings with teachers - they have given much input into the plan - and that continued throughout with multiple meetings, phone calls, texts, and lots of lots of spreadsheets as we build the details of our plan. It is a child by child process, as we look at social distancing, teacher return status, availability of staff and square footage of every room. I have not only cried with appreciation for the efforts of some of our staff, I have danced in the isolation of my workspace once a solution was found! We started this process with a focus on our MES students and minimizing their changes as we go forward. However, there are some changes in who might deliver a child's content, based on teacher return data. Each week, I will share the progress and our plans via this blog, plus a communication timeline is below.

Our return rate for students enrolled is 61% and our plan creates a system of delivery for all students who elect to return face to face to return all 4 days! NO HYBRID!!
32% of our grade level teachers are on approved telework status.
Each grade level has their instructional plan and teachers are already jumping into the creative ways they can work together and help our kids to thrive in these new models.
Our plan maximizes face to face students with face to face teachers and virtual students with virtual teachers. Teachers will continue to collaborate and create daily schedules that are parallel to one another, yet highlight the benefits of each model. Students will stay on the roster of their teacher - even if they are returning face to face and the teacher is not or they are virtual and the teacher is not.
When we say a "change", we are referring to the delivery teacher only. In some instances, we have had to move one of our other wonderful MES staff to fill in and deliver the face to face or virtual instruction due to a teacher's status. Please look at that positively - your student having another team member on the education team - the grade level teacher plus the new delivery teacher. This could happen both in face to face learning or in virtual learning.
The majority of our kids do not have a delivery change. It varies by grade level, and we are so fortunate to have an amazing cadre of teachers stepping in to join teams and deliver instruction to our students! The original grade level teachers will continue to lead the planning and the curriculum. We will share more information with each grade level at parent meetings.
In our plan, we have no face to face grade level teachers teaching "simultaneously" to both in-person students and virtual students.
Wednesdays remain asynchronous for the remainder of the school year. We will have "reunion" activities for our classrooms on select Wednesdays, so that the entire original class stays connected, whether virtual or in-person.
GATE days will remain the same, virtual or in-person. The grade level teachers and students will continue on with their work, while GATE students have GATE resource, either virtually or in-person per this schedule: M - 3rd Grade, T - 5th Grade, Th - 4th Grade, F - 1/2 days for 1st and 2nd (AM or PM TBD).

Please know that all decisions made are with your students in my HEART and at the CENTER. In these challenging times, the entire MES staff is working together for our community. I will roll out information as soon as I can each week, so that you can prepare for the next steps! We have made it this far... we can do this!

Return to Learn Reopening Timeline:

Week of:

Kindergarten – 2nd Grade

Grades 3-5

1/11/21

Virtual learning continues

Virtual learning continues

1/18/21

Mon, 1/18 – Martin Luther King, Jr Holiday – NO SCHOOL

Virtual learning continues

Highlights this Week:

F2F Detailed re-opening information given to parents
New delivery teachers communicated to families, if necessary.
Facebook Live Tour for K-2 on Wednesday, Times TBD
Parent Meetings by Grade Level, Wed & Thurs 1/20-1/21, Times TBD

Virtual learning continues

1/25/21

First day of in-person learning and continued virtual learning

Mon – Fri, 1/25 - 1/29 – Virtual learning continues

Highlights this Week:

F2F Detailed re-opening information given to parents
New delivery teachers communicated to families, if necessary.
Facebook Live Tour for 3- 5 on Wednesday, Times TBD
Parent Meetings by Grade Level, Wed & Thurs 1/27 and 1/28 – Times TBD

2/1/21

In-person and continued virtual learning

First day of in-person learning and continued virtual learning

December 22, 2020

Posted by

Audrey Sofianos

on

12/22/2020 11:30:00 AM

Thank you so much parents for filling out your Intent to Return Declarations for the third quarter, January 19 - March 15, 2021. 97% of you filled out your intent to return online form, and you have absolutely selected the right choice for your child(ren) and your family. Here is the raw data from the declaration process, which closed last night at midnight.

| | | | |
| --- | --- | --- | --- |
| | In-Person Learning | Site Based Virtual | Atlanta Virtual Academy |
| KG | 57 | 52 | |
| 1st | 97 | 60 | |
| 2nd | 98 | 54 | |
| 3rd | 101 | 55 | |
| 4th | 68 | 51 | 1 |
| 5th | 75 | 50 | |
| TOTALS | 496 | 322 | 1 |

Virtual learning continues for all of our students starting on January 5, 2021 - with a dismissal time of 11:30am. This early dismissal is due to the federal run-off elections. Virtual learning continues for all students January 5 - January 22, 2021. On January 25, 2021, K - 2 students will fully implement both the in-person F2F model along with the virtual learning model, and we will then add 3rd - 5th grade the following week on February 1, 2021. It is a lot of transitions, but we are excited and ready!

It feels so great to write the year 2021 in the dates above! The year 2020 brought us to new and very unexpected places - but I am so proud of our MES community and how our teachers, students and families have persevered, working together to support our students. As I reflect on the entire year there have been so many challenges, so much heartache and agony, but also some bright spots along the way. I look forward to 2021 and the new possibilities the year brings, along with some of our students returning to F2F school while some children continue in our strong MES virtual learning.