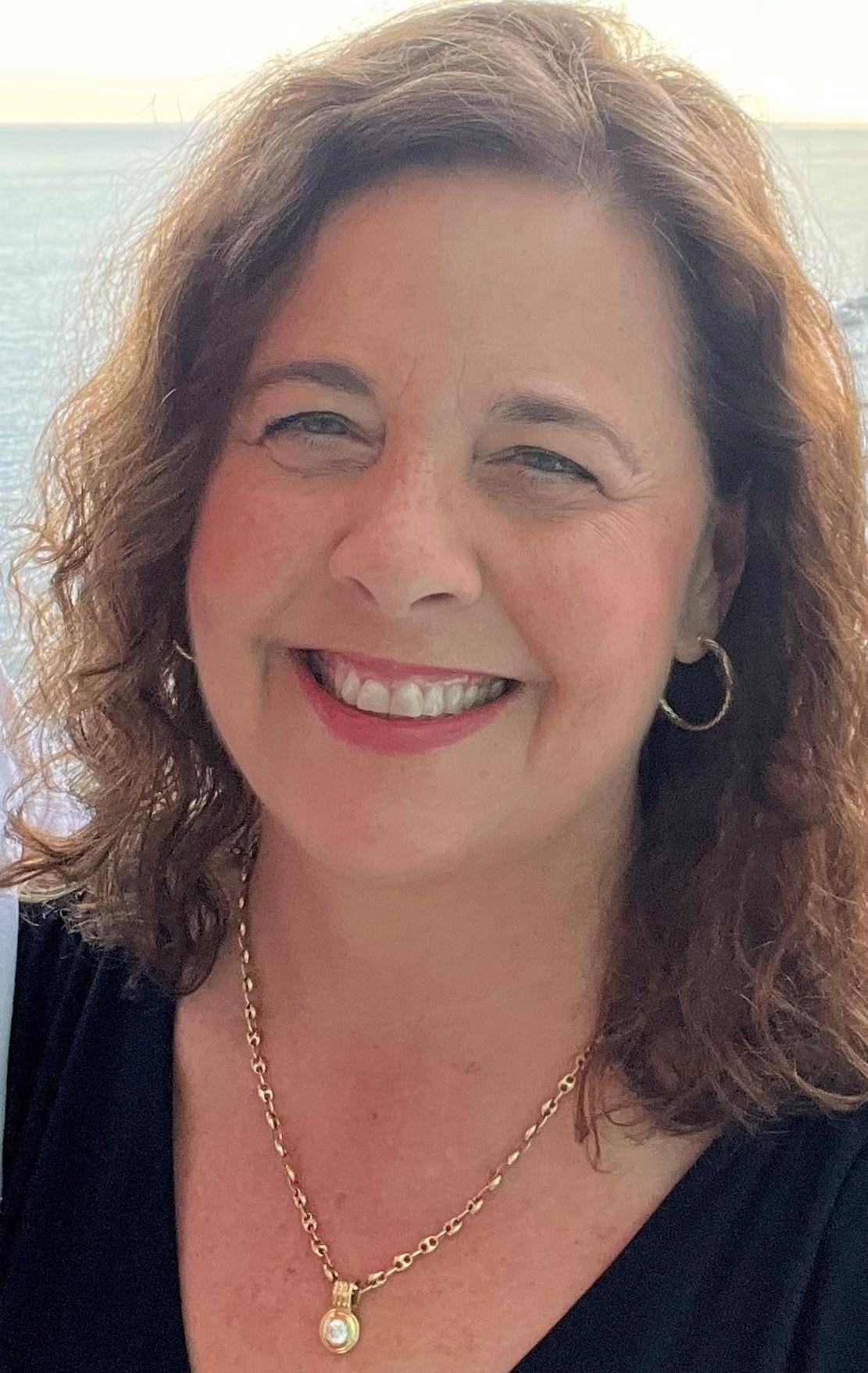 Phone: 404-802-8950
Email:
Degrees and Certifications:
Elementary Education - Indiana University  Master's in Leadership - Butler University
Mrs.

Audrey Sofianos: Principal

Here you will find a glimpse of student, staff, parent and community life at Morningside Elementary School!
From the Principal's Desk
October 3rd, 2022

Posted by

Audrey Sofianos

on

10/3/2022

I can't believe it is already October, 2022! The year is flying by, as we approach Fall Break starting next Monday, October 10th. There has been a lot going on at Morningside these past few weeks. Here is just one glimpse of all that has been happening at our awesome school.

Our 5th grade has a Student Council that forms to represent all students of Morningside. Each homeroom class elects representatives and then those representatives may run for an office. The officers include a president, vice-president, secretary and treasurer. Students prepare speeches and run a short campaign before our big election day.

On election day, the students present their speeches in front of a very large crowd - all of 4th grade and all of 5th grade, plus parent and staff visitors. Over 250 people were there for the student council speeches. It takes so much bravery to speak to that many people - I was SO PROUD of all the kids. They were confident, poised, with slogans, ideas and platforms. 4th and 5th grade students use a Google form to vote privately and confidentially, just as those of us over 18 will when we vote this coming November 8th.

The four officers have been elected - Anand, Edyn, Meg and Sonali-but everyone gets to come to the Student Council Breakfast! This is an annual event where I get to learn about the Student Council's ideas for the year - and what the vision is to improve our school and student experience. This is an exceptional group - they are not only focused on the ideas, their ways of contributing and thoughts for helping the community, but they are also ensuring they execute the plans. Student Council is sponsoring the first MES Hat Day tomorrow, Tuesday, 10/4/22, with a $1.00 donation. Hat Day is FUN for all - kids and staff plus parent visitors too! They have done a great job of advertising by visiting classrooms and putting this out on our daily video announcements. The treasurer will count the proceeds along with School Secretary Parham and will be sure the funds are deposited in the Student Council school account. The team has excellent ideas on how to help the community, including donation to an animal shelter, planting a tree here and/or at the renovated Morningside, or possibly helping to stock a Free99 Fridge . Stay tuned for their Food Drive starting a few weeks after Fall Break!

September 13, 2022

Posted by

Audrey Sofianos

on

9/13/2022

If you are available, please attend the Principal Coffee Talk on Friday, September 16th at 8am! Topics for this first coffee talk include highlights from our recent MAP assessment, current up-to-date happenings at Morningside, a question and answer session, plus a visit to see our newly installed No Place for Hate Mural! The mural was created by our students last year, and is part of a 5 piece collection - with additional parts installed at Hope-Hill, Mary Lin, Springdale Park - with the final section scheduled to be installed at the Morningside E. Rock Springs property! If you cannot attend this coffee talk, there will be another on Friday, October 21st at 8am. The Google Slides with the information shared at the coffee talk will be posted after Friday's session.

One thing I love about Morningside, is that teachers find ways to work with students in smaller groups as much as possible. In every grade, including Ms. S. Hamilton's first grade, the teacher can gain a deeper understanding of the student's needs, give immediate feedback, and target specific skills and knowledge.

Even in fifth grade, small group work is key. Ms. Petway has configured her room to maximize small groups - she has taken advantage of this former chorus room and its unique spaces. She uses the tiered area for desks, and the open floor space for two of her groups.

This allows Ms. Petway to meet with a smaller group of six, so that she can quickly identify any math misconceptions, teach directly to this group, and target any needs that arise. You can also see the little room behind her, which she has transformed into a comfortable reading and study nook.

The door to this space is open - our teachers have eyes and/or ears to everything going on within the classroom! Students use this space as a part of the group rotation that Ms. Petway has designed, when they are ready to work on independent computer work that is tailored to their progress and current level.

Sometimes students have to learn how to work within a large group of smaller teams - like in 4th grade band! Mrs. Relyea leads our 1st year band students in learning the intricacies of their instruments, as well as how to work together as a section, and how to focus on the teacher/conductor. It is quite magical to watch the huge level of learning and skill development in our band, orchestra and chorus. We have concerts scheduled for both December and late March so that families can witness the progress as well.

September 1, 2022

Posted by

Audrey Sofianos

on

9/1/2022

Our WDAN news channel is now featuring Dolphin Action News! 5th graders, under the leadership of Librarian Mr. Rawls, produce and record the daily news for our entire school. The students do this in the early mornings or during their lunch time. There are different news and tech crews, so that students interested can participate throughout the year. We love these types of leadership experiences for our special 5th graders. The news team highlights student and staff birthdays, leads us in the Pledge of Allegiance, gives us a weather report as well as shares school news. If there is time, the students might tell a cute kid joke!

Dr. Sinclair has been meeting with the kids by grade level to do an orientation about student behavior expectations at our school. Here the 4th grade group learns more about MES Go BLUE, our APS Student Code of Conduct, plus how to problem solve when faced with a challenge. The students had lots of questions and were very attentive, as they learned how to work productively together in the school setting, on our buses, and in our cafeteria. Dr.Sinclair also met with 5th grade, 3rd grade is scheduled, and she will tailor the information for our younger students and meet with them as well.

Great school attendance is a focus at our school. We have won so many attendance awards from APS and I will keep you posted on our attendance data throughout the year. We know that sometimes students have to be absent for illness or other reasons. However, we do take the time to recognize students for attendance individually, as classrooms and as grade levels. September is Attendance Awareness Month, and our Social Worker, Mr. La Salle kicked things off today in a big way! He shared that 415 students had perfect attendance, including no tardies, for the month of August! Wow, thank you parents - we know that is challenging to do and, again, sometimes absences are out of your control. Do the very best you can to have your child at school every day. Mrs. Espelosin's 1st grade class had the highest attendance rate for the month of August, so they received a trophy - while each student received a bag tag. Runner up classrooms for strong August attendance were Mrs. Georges Kindergarten, Mrs. Hogan 2nd grade, Ms. Blair 3rd grade, Mr. Bookspun 4th grade and Ms. Petway 5th grade. Mrs. Espeloin's class loved their trophy, and the students will be inspired by that in the classroom all year! Mr. La Salle even told them they can win again - it is a monthly prize!

Our Back to School Night was held last week - and was very highly attended. Please do not worry if you could not make it! We have many parent events at our school throughout the year so that we can all get to know each other as fellow parents as well as the staff at our school. This group in Ms. Nelli's and Ms. Ahmed's 4th grade presentation is learning all about the curriculum and special activities of the year. Teachers send out weekly communications on the current happenings in the room. If you are not receiving those, please reach out directly to your homeroom teacher.

Additional upcoming parent events are listed in our weekly Morningside Digital Dolphin, which is edited and distributed by the PTA, each Thursday or Friday. If you are NOT receiving the Digital Dolphin "DD", please go to our Parent Connections section of our website, under "Stay Connected- Communications" or click HERE to sign up. You will join the PTA's "Membership Toolkit", which ensures you are a parent at our school. Once that is done, you will receive this newsletter weekly. There are many ways to be involved at Morningside - a few include volunteering your time at home, reading the weekly newsletter, coming to clean our playground or maybe organizing our growing lost and found! As a preview of a few things you will receive this week in the Digital Dolphin, next week's parent events include a Gifted Testing Informational Meeting For Parents Of Students NOT In GATE on Wednesday, Sept. 7th from 8:00-8:45am in the auditorium. Our gifted teachers have included 2 articles in the "DD" about gifted testing, including videos and links for further information. There is also a fun and VERY HELPFUL event on Sept. 9th where you can stop by for 45 minutes at the Grown-Ups Clean Up and Coffee following morning drop off at 8am. Parents will meet to have coffee, chat, and pick up trash on campus - what a great way to beautify our campus and make new friends at the same time!

August 24, 2022

Posted by

Audrey Sofianos

on

8/24/2022

We know there is going to be a big crowd at our Back to School Night, Thursday, August 25th. Please be sure to check your Wednesday folder for room locations, times and more information. We had a large turnout at our first PTA meeting this past Tuesday - the meeting started on time and ended on time, run very efficiently by our two co-presidents. There are so many exciting things planned for the kids and our school this year. I very much encourage you to join the PTA if you have not already, you can do that HERE. PTA really helps take Morningside to the next level through so many things - teacher innovation grants, enriching activities for all of our kids, support of teachers, family events - the list is VERY long!

The kindness and enthusiasm for school that I see here every day is just heartwarming. Here two siblings are starting the day - as you can see big brother is leading the way as these two enter the building united together.

Cozy corners are all over this building - for reading! These kindergartners are exploring print and stories, as our teachers surround our students with books and materials.

Last year, we had the largest circulation numbers of any elementary school in APS - by far! When students arrive to school, they can check in with their homeroom teacher and then obtain a pass to our library. Mr. Rawls and a parent volunteer help students with checking in and returning books - but older students can also do their own self check out - just like at the grocery store!

Students can also come to the library to actually read! These three were so involved in their books, they had no idea I even snapped a quick picture.

Mr. Rawls also sets up activities for students, some that change frequently. There were several serious games of chess going on as well as origami folding. At Morningside, we believe in providing LOTS of enriching activities at school and then finding ways for all students to access them. Our partially "open" library system builds a welcome space for students to play, create and read - what a wonderful combination!

August 16th, 2022

Posted by

Audrey Sofianos

on

8/16/2022

Please try to join at least one of the Principal Coffee Talks or Principal Chats this year! Last year, we alternated between 8am, Noon, and 5pm. We had little to no attendance at our evening meetings. This year, I have selected a combination of some routine dates, as well as added in a few other times to try to maximize attendance. These will be in-person, in our Morningside Auditorium, and we will do our best to livestream to our MES You Tube Channel. These talks are informal and sometimes include special speakers from our staff and beyond! There are many engagement opportunities at Morningside, so please do not worry if you cannot attend in person. We also have PTA meetings, GO Team meetings as well as special events and activities. I know parent involvement comes in many forms - including reading with your child, volunteering at school, attending a meeting, coming to an event, eating lunch with your child and many more things! Here are the dates, times, and days of the week for the Principal Coffees and Principal Chats:

Friday, September 16th at 8am, Coffee is provided by PTA
Friday, October 21st at 8am, Coffee is provided by PTA
Friday, December 2nd at Noon (Feel free to bring your lunch, waters provided)
Friday, January 20th, 2023 at 8am, Coffee is provided by PTA
Wednesday, February 15th at 8am, Coffee is provided by PTA
Friday, March 24th at Noon (Feel free to bring your lunch, waters provided)
Thursday, April 27th at 8am, Coffee is provided by PTA

Spanish started last week! Students in 3rd, 4th and 5th have Spanish on an A-B-C rotation, meaning that they have Spanish once or twice a week. Students love it and look at this beautiful classroom environment with those twinkle lights in the windows. Students in 1st & 2nd will also receive a small level of Spanish exposure this year, not on a rotating schedule but as scheduled during open periods a few times throughout the year. Sra. Connolly is at MES each day, but actually works 80% of a teacher's day. To learn more about our school budget process and how positions are funded, be sure to keep watch for GO Team meetings during the budget cycle process, from January - March each year! We try to fund all that we can to provide enhancements such as Spanish, as well as smaller class sizes.

Mrs. Hogan's second grade class of students use their chromebooks to play Kahoot in Math. They are so excited about both the math problems and learning how to actually use the Kahoot site.

Last Friday, we had a surprise puppy visit! One of our amazing volunteer parents fosters service dogs that are taught to work with children. These puppies are not ready to work with kids - but some of our staff sure needed that puppy love last week. Word got out to the kids nearby that there were puppies on the property - kids are peaking in to just see them and say hi! Thank you for thinking of our staff and providing puppy love and snuggles during a challenging week at our school.

August 11th, 2022

Posted by

Audrey Sofianos

on

8/11/2022

First grade students in Mrs. Westwood's room, in their community circle and doing a check-in about how each student feels. The choices are grumpy, sad, tired, happy, and excited. No matter where you start the day, it is perfect!

Kindergartners are moving in PE! They love running, balancing, hopping, and jumping as they practice their balance and motor skills.

In 5th grade, the students love both the back and front fields. On the back field, kids play soccer, kickball, Gaga Ball and various other games. What was fun to watch was the kids' movements - I saw some kids playing soccer and the next thing I knew, they were playing kickball. Lots of choices out there and kids will do new activities as well.

My head was spinning watching this - he made the Rubik's Cube so fast, I could not even follow him!

Of course, sometimes you just need a moment to read. At Morningside, we have a library system that allows for classes to come on a regular schedule, and for students to visit the library individually or in small groups. The teachers use a pass system and communicate any specific needs to Mr. Rawls, our librarian. I would love to go to that amazing space to read - Mr. Rawls has created a very welcoming and comfortable environment.

August 5th, 2022

Posted by

Audrey Sofianos

on

8/5/2022

We have had some great parent events this first week of school! We started with "Coffee & Kleenex" on August 1, Parent Orientation on August 3 and our Kinder Meeting today on August 5. All have been very well-attended and I just love re-engaging with parents as we start the new year.

Inside the school, there is lots of action! Today in Art classes, students are getting creative with various materials during free art Fun Friday in Mrs. Baird-Campbell's room.

In Mr. Glorvigen's Art Class, he likes to combine his music skills with his art skills. As the students were cleaning up, he was singing a "Time to Clean Up" song. I have heard many of his songs and they are original and funny! Our art classes are both incredible spaces to be inspired and explore and develop that art talent from within.

Our kindergarten students like to MOVE it! In Mrs. Rafi's class, students were having a brain break from their morning learning. It is so fun to jump into these sessions and get moving too!

Speaking of moving, in Mrs. Morel's 3rd grade class they were making their "Sphero BOLTS" move - and spin and roll and animate! These coding robots were purchased for the teacher through a PTA Grant last year, and the kids were LOVING it! The coding program was very complex, I was impressed with this activity including the problem solving and the kids engagement in working with their partner.

Our Fire Drill this week went very well, as we begin teaching our safety drills and the student's role on the safety team. Our kindergarten was in top form, as they follow their teacher's instructions in exiting the building.

August 3, 2022

Posted by

Audrey Sofianos

on

8/3/2022

Our students are getting into the routine of things! These kindergartners in Mrs. Grier's class are starting out bright and early with play activities in their groups. This is a great way to build friendships and learn school routines, such as using supplies and putting items into their proper places when finished.

Even in 3rd grade, students use all kinds of creative play and hands-on activities as students get to know one another as they start each morning the first days of school. You can see the teacher, Mrs. Varino, is there helping a student as well.

Our kids develop and practice their independence quickly! These kinder students are organizing their lockers already on day 3, and storing their lunches, book bags and other supplies in their assigned area. Of course, there are adults in the hallway as well when kids need assistance!

August 1, 2022

Posted by

Audrey Sofianos

on

8/1/2022

After months of anticipation (or was it weeks), it is DAY ONE at Morningside! We have been building to this moment and the day has been very smooth! If you remember, the excitement started when teacher assignments were announced just a week ago. There was a steady stream of visitors to see those teachers' names and find friends!

Last Friday was a huge success, as hundreds visited our school to actually meet the teacher and see the classroom. Here our kindergarten students and families from Mrs. Snapp's Safari Kindergarten find their desks and meet their awesome teacher.

Though we do not have a picture, we had many come to our Coffee & Kleenex this morning in the gym. I didn't see many tears of sorrow - as a matter of fact it was pretty festive in there and our largest turnout that I can remember for this event on Day One. Our parents are ready to engage with one another and make new friends too!

Lunch is going well at school, the lines were very reasonable on Day One! Here Cafe Manager Clems helps a student, and we started the year with a yummy lunch - the corn on the cob looked great!

Of course, the learning starts Day One at MES! Our first graders have a school scavenger hunt, with clues and binoculars that they made for this activity. Ms. S. Hamilton's first grade class has found yet another clue upstairs near the bus entrance and exit. The mentioned they are looking for Little Blue, our MES Dolphin mascot. I told the kids he could be ANYWHERE and to keep searching.

Registrations continue at MES! Here is our new Parent Liaison, Mrs. Chiodi, helping a new family register their first grader. We are so excited to have this new position at our school, with a focus on increasing parent engagement and the school-home connection. Mrs. Chiodi is also bilingual in Spanish!

Lastly, we had our first round of surveillance testing from Viral Solutions at MES today with students. Our staff test 1-2 times per week and our students have the option of testing once per week. You can find information about opting in and opting out on our website HERE. The next day for students to test is Monday, August 8th. We also do testing here for staff on Wednesdays. Today's preliminary results are 1 staff positive and 1 student positive. If you have not been contacted by Nurse Petty or another member of our staff, your child is not considered a close contact.

July 21, 2022

Posted by

Audrey Sofianos

on

7/21/2022

We are down to the last days of summer, and school is around the corner! The very special First Day of School is August 1st! I am thrilled to welcome you and your family to the 2022-23 school year! For our 180 days of school, we will collectively focus on "Every Student, Every Day", as we pour our energy into the love of learning and the development of the whole child - your child(ren)!

Student Class Assignments:
One of the most important and exciting moments of school is when you find out who your teacher is for the year! A great deal of time, effort and thought has gone into the class placement process by our teachers and staff for the upcoming year. Class assignments will be available in the Campus Parent Portal for returning students in grades 1-5 on July 25th. If you are a returning student and need access, click HERE.

New students (including Kindergarten) to MES are not able to have access to the portal until the student's first day of attendance at school. By Monday, 7/25/22 at 3pm, we will post student class assignments on the front doors and the auditorium doors of MES @Inman.

First Day of School:

We will have the "Dot" system in place (year 2) for students to find their classroom. Picture color coded dots on the floors, leading students to the different areas of the building. It is a cool scavenger hunt to find your classroom! These "dots" will be in place at the Meet & Greet, and will remain for the first weeks of school. Depending on your child, it could be appropriate for Kinder, 1st grade, and new MES parent/guardians to escort the student to the classroom on the first day. It is up to you but please know that we do have many of our youngest students riding the buses or getting dropped off in carpool on day one! We encourage all other returning students' parents to say good-byes prior to the child(ren) entering school. Starting on Day 2, the dots will remain and we will continue to have many helpful staff to assist any students who need help finding the classroom.

We also have our "Coffee & Kleenex" in our MES Gym. This is a casual event where PTA provides coffee and tissues so our parents/guardians can connect and support one another as students are dropped off for another school year. Will the "kleenex" be needed for tears of sadness? Or are those tears of joy and happiness? Stop by after you drop your child off to re-connect and/or make new friends in our MES community! I will stop by and so will Assistant Principal Dr. Sinclair, School Business Manager Baron and parent leadership from PTA.

School Hours:
Doors open at 7:15am daily and our office is officially open from 7:15am - 3:45pm. Student hours are 7:45am - 2:40pm. The official bell rings at 7:45am and our dismissal officially begins at 2:40pm. Please note that all early checkouts must take place before 2pm.

Attendance:
School attendance is so important. Please try to plan trips during times that students have a break from school. The APS student calendar can be found HERE.

We have a new system for submitting doctor notes! Please email a copy of the note to: MESnotes@atlanta.k12.ga.us. We always recommend letting the teacher know of a student absence, but all notes will need to be sent to that email address within 3 days of a student's return to MES.

Breakfast and Lunch:


APS is no longer a district-wide "Community Eligibility Program" for free breakfast and lunch for all students. We are one of the 17 schools where students can fill out an application to qualify for a free or reduced lunch through the "Federal Eligibility Program – FEA". You may find the FEA Application HERE to apply for eligibility.

Breakfast is $1.50 and lunch is $3.00. You can pre-pay for breakfast and/or lunches here: PRE-PAY MEALS

Breakfast will be served in the MES cafeteria from 7:15am-7:40am. "Grab & Go" breakfast will be available for students who arrive in the cafe from 7:40 - 7:45am, and students will eat those breakfasts in the classroom. The cafe closes at 7:45am, but any students from late buses will always be accommodated and provided breakfast in the cafe. Most of our buses are here on time. We ask our carpool and walker students eating breakfast to please arrive early with the plan to provide time to eat breakfast at school. At 7:45am, the bell rings and the day officially starts!

All students have a 30 minute lunch time built into the school day as a part of their schedule. Depending on the lunch time, teachers may allow a snack time where you could pack a healthy snack for your student(s). Teachers will communicate that information directly with parents.

Transportation:
At Morningside, we have bus service for students outside of the APS designated walk zone, a large carpool, and what we affectionately refer to as our "walker pad" for arrival and dismissal to school. Bus routes will be posted the week prior to school starting and will be available on the APS website, APS BUS ROUTES

We will once again be utilizing the PikMyKid app for dismissal. We will send you via text and email the required MES Transportation Form as soon as we can next week (need both teacher name AND bus routes posted for us to send you this form). Emails and messages to teachers are not used for official change in dismissal. This is all done through the PikMyKid app and any changes must be submitted prior to 2pm daily. Please visit the transportation page on our website by clicking HERE for more information.


NEW EVENT! MES Parent Orientation, Wednesday 8/3/22 at 5pm

There is so much to know about "school" that we have decided to add this meeting tailored for our school and parents. I know that there are many questions regarding school safety due to the tragic events occurring across our country in schools and public places. We will also address continued pandemic mitigation and the need for stronger parent-teacher-school connections. This orientation will happen in a zoom meeting, for MES parents only, so that we can transparently and securely share our safety plans. The recording will be available via a secure-known link shared only with our MES staff and parents.

During this meeting, you will learn specifics about our school safety plan, the parent/school partnership, and student health updates. The meeting will be recorded and available to MES only. This session is intended for ALL parents, new and veteran, with content curated by MES staff - including teachers, our school resource officer and our support staff. The zoom link will be sent directly to parents via our Campus Parent Portal text & email system.

Important Dates for your Calendar:


Monday, 7/25/22 – Class assignments posted by 3 and APS transportation info scheduled to be available

Friday, 7/29/22 – Meet & Greet at MES @Inman (APS-Wide, held at every school!)
9am-10am – Student last names A-M
10am-11am – Student last names N-Z

Monday, 8/1/22 – First Day of School
Coffee & Kleenex – MES GYM – After Student Drop-Off

Wednesday, 8/3/22 at 5pm - NEW EVENT - MES Parent Orientation via Zoom

Friday, 8/5/22 at 8am in MES Auditorium - Kindergarten Parent Welcome Please join us for this special session tailored to kindergarten parents/guardians. There will be a special visit from the teachers, as well as helpful information and lots of time for questions and answers!

Thursday 8/25/22 – Back to School Night – 6:00pm – Details will come via the Digital Dolphin!