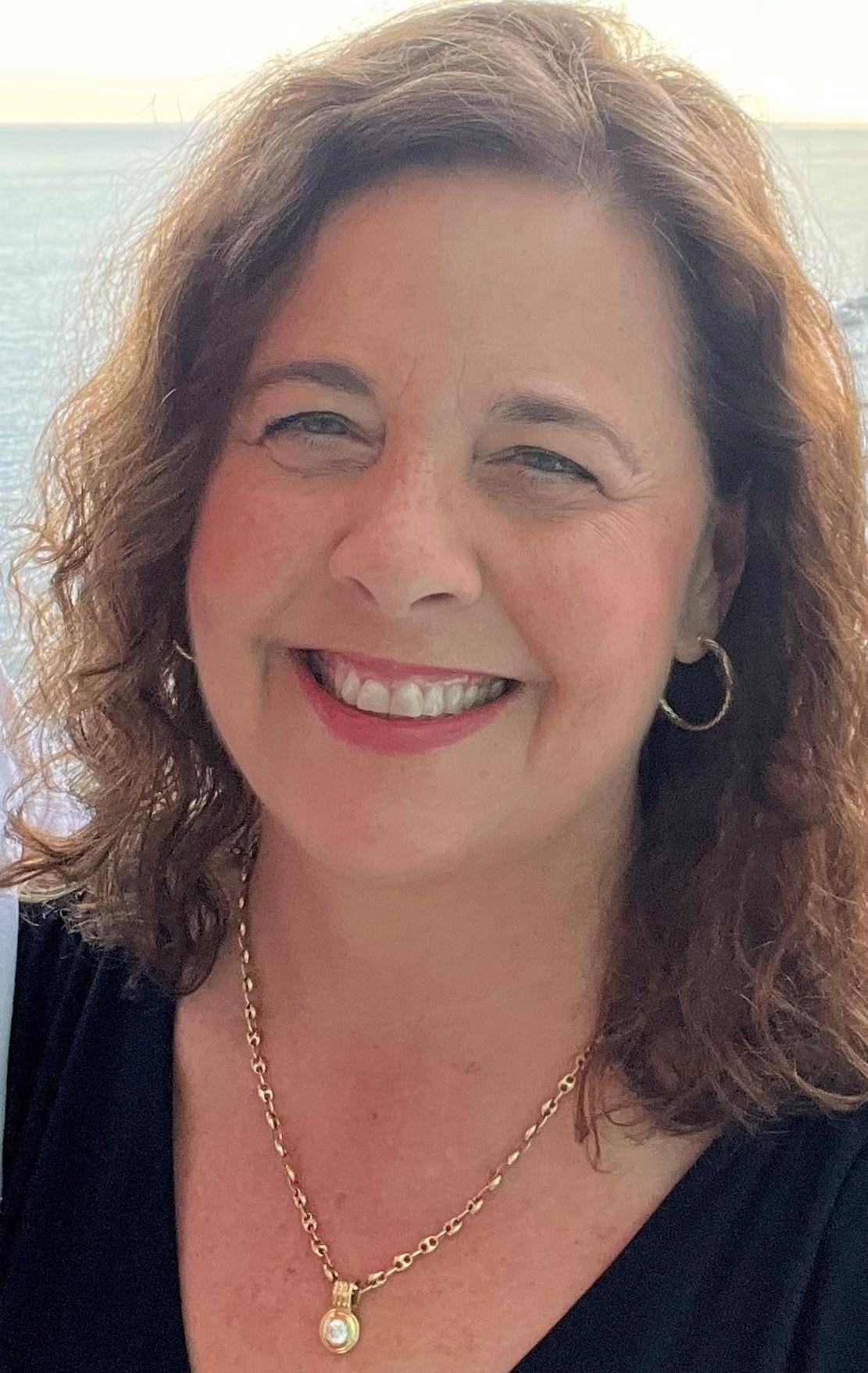 Phone: 404-802-8950
Email:
Degrees and Certifications:
Elementary Education - Indiana University  Master's in Leadership - Butler University
Mrs.

Audrey Sofianos: Principal

Here you will find a glimpse of student, staff, parent and community life at Morningside Elementary School!
From the Principal's Desk
January 19, 2023

Posted by

Audrey Sofianos

on

1/19/2023

Happy 100th Day of School! Our students are 100 days smarter, and our youngest students are participating in many activities today. Our kindergarten students created shirts with 100 items, there are so many clever versions, I could have taken pictures all day! Here is a sample of Mrs. MacKenzie's Kinder class with their creativity. This is a great team-building activity, as well as family fun - and full of learning!

In first grade, the kids are doing centers full of activities related to 100. Students in Mrs. Dean's class are solving a 100th day mystery - and have their detective hats on as they try to "rescue" a beloved police dog named Spot! This involves lots of teamwork and problem solving.

Mrs. Daniels' 2nd grade class is full of centenarians - 100 year olds! In 2nd grade, the students read books related to 100, do art activities, count what they can accomplish in 100 seconds, and of course, lots of math!

This past Friday, the Delta Sigma Theta & Alpha Kappa Alpha sororities celebrated a joint Founders Day with some sweet treats for the entire staff! Thank you for including us in your celebration and remembrance of these important organizations.

Please join us this Friday for a Principal Coffee Talk at 8am in the MES@Inman auditorium. You can come straight to the auditorium, without signing in at the front office. We will do our best to live stream this event if you cannot attend in person. I do hope to see you there, we will have latest updates on all things MES, plus a time for questions and answers!

December 5, 2022

Posted by

Audrey Sofianos

on

12/5/2022

Asynchronous Tuesday is tomorrow, December 6th!

Today, your child comes home with work to further his or her learning during the asynchronous school day on Tuesday, December 6th. You will find a STEAM activity with supplies, as well as some other work that grade levels and art teachers (B Day Art) are sending home. Thank you to Ms. Felton and the team of parent and staff volunteers who put the STEAM kits together over the past several days. Kids will be participating in STEAM activities related to the following areas: K - Day and Night, 1st - Wind, 2nd - Shadows, 3rd - Heat, 4th - Water and 5th - Physics. If you are able to take pictures during the at-home STEAM activity on Tuesday, please send them to Stephanie.Felton@atlanta.k12.ga.us If your child is attending a daycare or other event that makes it difficult to complete the work sent home, please communicate any needs to your homeroom teacher.

Today our 1st graders had an in-school field trip from High Touch High Tech. The visiting "scientist" and leader is sharing the activities all related to magnets with Ms. Hamilton's class. These are very active sessions where kids are up close and hands-on engaged with the topic, with various grades scheduling High Touch High Tech throughout the year.

3rd graders are also focused on STEAM projects and I have seen so many of the classes in the various stages of the engineering design process. Last week, Ms. Bates class completed their research on Native American shelters, detailed a design plan to create a home using natural resources, and collected their materials. It is now time to execute the plan - I have loved seeing the kids and their excitement as they work as teams to complete this project.

Once students have created their Native American shelter, there will be tests of the structure against wind, impact, and water. Students in Ms. Acton's class are completing their water test - is there something this team can improve upon in their design? Students will make improvements as they test their structures against the elements. Students will present their model and design to the class, and share the challenges they faced in creating something using natural resources. These activities help our students reflect upon the tremendous innovation and creativity that Native American cultures used to adapt and survive in their environments.

November 29, 2022

Posted by

Audrey Sofianos

on

11/28/2022

We will have a very fun and busy end to 2022! Let's start with all things related to our PTA fundraiser, Boosterthon! THANK YOU parents/guardians, extended family and friends for your generous support for our school. We appreciate it so much, and the money raised goes directly to enrich our students and community plus also giving support to our teachers and staff. It was great to watch the school spirit, class and grade-level team building along the way! For example, grade levels had activities at recess, class spirit days, as well as dance parties at lunch. Our 5th graders took it to the next level, and I know these students will be excited about their first dance at Howard Middle. Look at the dance moves!

All things SLIME! As a part of reaching the school goal, it was slime time for the administrators. The Boosterthon team really did it this year with the slime. It was thick, gooey and disgusting, which of course the kids loved! My husband had to cut out a few snips of hair - but it's all for the kids and that hair will grow back. Mr. Baron and Dr. Sinclair raced in some hilarious costumes, with the loser also getting slimed. Sorry Mr. Baron (Panda), it was slime time for you too!

Fun Run Day is so wonderful for our entire community! Six fun runs - and so many parents and guardians coming to cheer our students on as they run their laps. Kindergarten had nice cool weather, so they really turned on the energy!

As each class enters the track, they are announced. Mrs. Westwood's class is in it to win it!

Ready set go, 1st grade! The kids of all grades will go to bed early and sleep well tonight (you are welcome)!

To help you keep track of some of the events remaining in 2022, I have included a list below, with important links needed. Be sure to check out the information below on our December 6th, Asynchronous Day. We also have Band (12/8 - Gym, 7pm) and Chorus/Orchestra (12/14 - Auditorium, 7pm) concerts, as well as winter parties for our classrooms!

Monday, November 28th, Legacy Process begins for families impacted by the new Midtown Cluster Zoning New Midtown Cluster Elementary Website
Tuesday, November 29th, Boosterthon Fun Run!
Tuesday, November 29th, GO Team Meeting at 5pm, live streamed via YouTube, more information on the GO Team area of our website.
Wednesday, November 30th, 4th and 5th Grade Spelling Bee, 10:30am in Auditorium.
Thursday, December 1st, School Picture Re-Take Day.
Friday, December 2nd, Principal Coffee Talk/Chat at Noon in the Auditorium
Friday, December 2nd, 5th Grade Movie Night
Monday, December 5th, MAP Fluency Testing begins
Monday, December 5th, APS Board Meeting. On 11/10/22, the New Elementary School Naming Committee decided on a recommendation to share with the full board at the December 2022 meeting. The Naming Committee's recommendation is Virginia-Highland Elementary School. APS is accepting all feedback regarding this recommendation through the Let's Talk platform, found on any APS webpage. Please ask any questions or share any concerns that you may have through the Let's Talk platform.
Tuesday, December 6th, Asynchronous School Day. Our campus is a polling site for the runoff election, along with many other schools. APS made the decision to designate this day as asynchronous learning for students. This will be a full asynchronous day for students, device free. A STEAM activity, with needed supplies, is being sent home with each child, as well as any other work needed for curriculum progression, as directed by the teachers in the various grades. Our teachers and staff will use this amazing gift of time to plan, meet with their teams, look at our most recent MAP data, and, of course, to vote!

APS has implemented a new service for families called Hazel Health. This is a free resource and available to everyone at our school. You can find more information at this link. This is at no cost to families this school year. It is a virtual-based system, where a school health representative can initiate a video visit with a Hazel health care provider to provide either physical or mental health services. There is a needed consent form, which can be found at this consent form link.

November 21, 2022

Posted by

Audrey Sofianos

on

11/21/2022

These days I am full of gratitude for so many things. What fills my heart with thanks is the work I do daily in interacting with the students, staff, and families of Morningside. As in any job, there are challenges and problems to solve, but the joyous times and uplifting moments with students fill me up every single day. I love sharing glimpses of that with our community via this blog. These past weeks have been full of special events, including honoring our Veterans and, in the spirit of Thanksgiving, two parades for the youngest students at our school!

Our 1st grade held their Veterans Day Program in our gym on 11/11/22. We had a special speaker, a veteran who is a MES grandfather, and some students even had speaking parts in front of the hundred-plus parents in attendance. The entire team of kids performed inspiring patriotic songs - it was all very moving and beautiful.

There are so many pictures and recordings that have documented this day forever! I am envisioning when these first grade students are adults - and they can look back and see themselves participating in this event. Part of the fun for me in attending these special events is watching the pride and love of our visitors - it makes me so happy!

We appreciate the many veterans that are a part of the Morniningside community. In Ms. Grier's kindergarten class, she invited a parent who is also a veteran as a special speaker. He brought in artifacts from his life in the military, and taught the students the important points about this special holiday. They loved it and had many questions.

Our students are encouraged to show their care and service in many ways throughout the year. Thank you to the group of students and families who remained behind a few Fridays ago to help clean our playground areas! We all appreciate this so much and keep looking for these volunteer opportunities throughout the year. These students were all smiles as they contributed some of their time helping our school.

Our 5th grade student council led a school-wide food drive that recently donated over 1800 lbs of canned and dry goods to the Atlanta Food Bank. Thank you to all at Morningside who donated to this service project. There are many families that will benefit from this student council-led event. Our students learn through these experiences that we can help others and make a difference in our community. Here our student council 5th graders are assisting to load items into cars for delivery. Thanks parents for your help and support, and to teachers Mrs. Daniels and Ms. Taylor for sponsoring our student council!

Parades, parades and more parades! Our kindergarten started the fun with their LETTER PARADE, with lots of parents and guardians in attendance. All the students lined the hallways throughout the building to enjoy the parade and cheer the students on as they made their way throughout the building. Students (and teachers) featured a letter of the alphabet on their clothing, a celebration of the literacy work of our youngest learners.

Our first grade teachers started a new event this year - a STEAM-related BALLOON PARADE. This is a clever way to build a design challenge for our children by developing lessons that engage students in creating a balloon-themed float. I hope this will be a new event for us in the future as well!

Come back to this blog AFTER Thanksgiving to see a list of some of the activities we have remaining in 2022! We return to school on Monday, November 28, 2022, with just fifteen school days left in this calendar year. Enjoy this time with family, friends and our precious children!

November 7, 2022

Posted by

Audrey Sofianos

on

11/7/2022

With 9 school days to go until Thanksgiving Break, Morningside remains a very busy place with lots going on to teach, support and enrich our students!

Members of our Cultural Awareness Committee, along with parent helpers, set up a beautiful display for Diwali, the Indian festival of lights. Students LOVED this gorgeous display and teachers were also given some optional resources to share with students. On the final day, we were encouraged to wear Indian clothing or bright colors, and one of our employees brought in Indian Chai, coffee and snacks (Samosas, yum!!) for staff to sample. Our Cultural Awareness Team focuses on expanding the representation of all students at Morningside, while educating kids across cultures.

Speaking of student voice and representation, our four Student Council officers had the opportunity, along with 50 other APS elementary, middle and high school students, to attend an APS Principal and Central office meeting! They were our special guests, and we had the chance to interview them in small groups about their school experiences. One of the questions was, "Is there anything that interferes with or gets in the way of your learning?" This session on student voice was amazing, and I heard from the adults that interviewed our MES kids that they were quite impressive and were fully confident to share their thoughts and ideas.

Parents in PE was a MASSIVE success - a huge turnout for this first time event! The brilliant Coach Corso came up with this idea. I could not believe the number of parents and guardians who came to participate during PE. One mom even shared she came with each of her THREE children and had quite a workout by the end of the day! We definitely will be doing this again and I have shared his idea and the positive participation during a Midtown Cluster meeting. Ms. Daniels' 2nd grade class demonstrated their muscles and strength in this cute photo!

Of course, the festivities surrounding fall and Book Character Day have been fun for kids... and for staff. I commend our PTA and all the volunteers for their efforts for the spectacular Monster Bash - what a great Saturday at your local elementary school, with kid and family fun! Below you can see Mrs. Daniels' 5th grade class enjoying a science activity related to pumpkins and pumpkin seeds. There is also Mr. Rawls, reading one of the Jasper Rabbit Trilogy complete with costume and sound effects. Even the administrative team had some fun, dressing as unicorns and reading unicorn books to our younger students.

There has also been much communication regarding the new Midtown Cluster Elementary school, which will be located right here on our current property starting the 23-24 school year. APS named veteran principal, Mr. Terry Harness, as principal of the new school. This school combines students from Springdale Park and Morningside into a new elementary school zone. Impacted parents/guardians have been notified via both email and U.S. Mail if their address falls within this new zone. This notification also included "legacy" information, (more legacy information here) where our current 3rd and 4th graders, plus their siblings, have the opportunity to remain Morningside students or decide to join this new elementary school next year. If this impacts you, there is more information at the new Midtown elementary website, which also includes meet and greet opportunities to engage with Mr. Harness, here is his latest update.

October 7, 2022

Posted by

Audrey Sofianos

on

10/7/2022

It is time for Fall Break! This is a welcome week for our families, as students have a pause in school during a beautiful time of year in Atlanta. Whether our MES students remain local or travel to experiences, families and/or friends, I know they will enjoy the change in routine. I will be eager to have them all back on Monday, October 17th - your children are pure joy to work with on a daily basis! Today we had a Mariachi Band stroll through each grade level hall for six performances - and let me tell you, if I could have taken pictures of the kids' faces up close, it would have made for some amazing pictures. Their faces expressed joy, wonder and delight as this very talented trio entertained each group as a part of our Hispanic Heritage month-long celebration.

The teachers had an additional special event today as well during Hispanic Heritage Month - a taco truck! Teachers and staff enjoyed this special lunch, sponsored by PTA in collaboration with the PTA Teacher Appreciation Committee and the teacher-led Cultural Awareness Committee.

You may have heard that every Friday we pull "Blue Tickets" for our "GO Blue" kid program that promotes and recognizes great behavior. Students are encouraged to Be Respectful, Listen and Learn, Use Self-Control, and Embrace Everyone. Teachers and staff give out blue tickets when they see students showing those behaviors. Tickets are picked at random on video announcements each Friday. Winners spin a prize wheel, and today 5th grader Raleigh was the winner of a really hot item - a scooter with helmet! No, that is not Raleigh - that is dad picking up the scooter! I think he is as thrilled as Raleigh about this prize (maybe more?) and the new plans for scooter riding this Fall Break!

In other recent happenings, it is always wonderful when you and your teacher come to school in unplanned matching skirts and outfits! I love Mrs. Georges' shirt that says "It's a good day to teach tiny humans."

The first Student Council fundraiser, Hat Day, was a huge success! Students collected and deposited close to $500 dollars to be used towards a good cause - to be determined by the students later in the year.

Next Monday, October 10th, our teachers and staff have a remote optional professional development day. They also have the rest of the week, Tues. - Fri., as a vacation time to rest, rejuvenate, and/or adventure with family and friends. Enjoy every minute of the Fall Break, 2022!

October 3rd, 2022

Posted by

Audrey Sofianos

on

10/3/2022

I can't believe it is already October, 2022! The year is flying by, as we approach Fall Break starting next Monday, October 10th. There has been a lot going on at Morningside these past few weeks. Here is just one glimpse of all that has been happening at our awesome school.

Our 5th grade has a Student Council that forms to represent all students of Morningside. Each homeroom class elects representatives and then those representatives may run for an office. The officers include a president, vice-president, secretary and treasurer. Students prepare speeches and run a short campaign before our big election day.

On election day, the students present their speeches in front of a very large crowd - all of 4th grade and all of 5th grade, plus parent and staff visitors. Over 250 people were there for the student council speeches. It takes so much bravery to speak to that many people - I was SO PROUD of all the kids. They were confident, poised, with slogans, ideas and platforms. 4th and 5th grade students use a Google form to vote privately and confidentially, just as those of us over 18 will when we vote this coming November 8th.

The four officers have been elected - Anand, Edyn, Meg and Sonali-but everyone gets to come to the Student Council Breakfast! This is an annual event where I get to learn about the Student Council's ideas for the year - and what the vision is to improve our school and student experience. This is an exceptional group - they are not only focused on the ideas, their ways of contributing and thoughts for helping the community, but they are also ensuring they execute the plans. Student Council is sponsoring the first MES Hat Day tomorrow, Tuesday, 10/4/22, with a $1.00 donation. Hat Day is FUN for all - kids and staff plus parent visitors too! They have done a great job of advertising by visiting classrooms and putting this out on our daily video announcements. The treasurer will count the proceeds along with School Secretary Parham and will be sure the funds are deposited in the Student Council school account. The team has excellent ideas on how to help the community, including donation to an animal shelter, planting a tree here and/or at the renovated Morningside, or possibly helping to stock a Free99 Fridge . Stay tuned for their Food Drive starting a few weeks after Fall Break!

September 13, 2022

Posted by

Audrey Sofianos

on

9/13/2022

If you are available, please attend the Principal Coffee Talk on Friday, September 16th at 8am! Topics for this first coffee talk include highlights from our recent MAP assessment, current up-to-date happenings at Morningside, a question and answer session, plus a visit to see our newly installed No Place for Hate Mural! The mural was created by our students last year, and is part of a 5 piece collection - with additional parts installed at Hope-Hill, Mary Lin, Springdale Park - with the final section scheduled to be installed at the Morningside E. Rock Springs property! If you cannot attend this coffee talk, there will be another on Friday, October 21st at 8am. The Google Slides with the information shared at the coffee talk will be posted after Friday's session.

One thing I love about Morningside, is that teachers find ways to work with students in smaller groups as much as possible. In every grade, including Ms. S. Hamilton's first grade, the teacher can gain a deeper understanding of the student's needs, give immediate feedback, and target specific skills and knowledge.

Even in fifth grade, small group work is key. Ms. Petway has configured her room to maximize small groups - she has taken advantage of this former chorus room and its unique spaces. She uses the tiered area for desks, and the open floor space for two of her groups.

This allows Ms. Petway to meet with a smaller group of six, so that she can quickly identify any math misconceptions, teach directly to this group, and target any needs that arise. You can also see the little room behind her, which she has transformed into a comfortable reading and study nook.

The door to this space is open - our teachers have eyes and/or ears to everything going on within the classroom! Students use this space as a part of the group rotation that Ms. Petway has designed, when they are ready to work on independent computer work that is tailored to their progress and current level.

Sometimes students have to learn how to work within a large group of smaller teams - like in 4th grade band! Mrs. Relyea leads our 1st year band students in learning the intricacies of their instruments, as well as how to work together as a section, and how to focus on the teacher/conductor. It is quite magical to watch the huge level of learning and skill development in our band, orchestra and chorus. We have concerts scheduled for both December and late March so that families can witness the progress as well.

September 1, 2022

Posted by

Audrey Sofianos

on

9/1/2022

Our WDAN news channel is now featuring Dolphin Action News! 5th graders, under the leadership of Librarian Mr. Rawls, produce and record the daily news for our entire school. The students do this in the early mornings or during their lunch time. There are different news and tech crews, so that students interested can participate throughout the year. We love these types of leadership experiences for our special 5th graders. The news team highlights student and staff birthdays, leads us in the Pledge of Allegiance, gives us a weather report as well as shares school news. If there is time, the students might tell a cute kid joke!

Dr. Sinclair has been meeting with the kids by grade level to do an orientation about student behavior expectations at our school. Here the 4th grade group learns more about MES Go BLUE, our APS Student Code of Conduct, plus how to problem solve when faced with a challenge. The students had lots of questions and were very attentive, as they learned how to work productively together in the school setting, on our buses, and in our cafeteria. Dr.Sinclair also met with 5th grade, 3rd grade is scheduled, and she will tailor the information for our younger students and meet with them as well.

Great school attendance is a focus at our school. We have won so many attendance awards from APS and I will keep you posted on our attendance data throughout the year. We know that sometimes students have to be absent for illness or other reasons. However, we do take the time to recognize students for attendance individually, as classrooms and as grade levels. September is Attendance Awareness Month, and our Social Worker, Mr. La Salle kicked things off today in a big way! He shared that 415 students had perfect attendance, including no tardies, for the month of August! Wow, thank you parents - we know that is challenging to do and, again, sometimes absences are out of your control. Do the very best you can to have your child at school every day. Mrs. Espelosin's 1st grade class had the highest attendance rate for the month of August, so they received a trophy - while each student received a bag tag. Runner up classrooms for strong August attendance were Mrs. Georges Kindergarten, Mrs. Hogan 2nd grade, Ms. Blair 3rd grade, Mr. Bookspun 4th grade and Ms. Petway 5th grade. Mrs. Espeloin's class loved their trophy, and the students will be inspired by that in the classroom all year! Mr. La Salle even told them they can win again - it is a monthly prize!

Our Back to School Night was held last week - and was very highly attended. Please do not worry if you could not make it! We have many parent events at our school throughout the year so that we can all get to know each other as fellow parents as well as the staff at our school. This group in Ms. Nelli's and Ms. Ahmed's 4th grade presentation is learning all about the curriculum and special activities of the year. Teachers send out weekly communications on the current happenings in the room. If you are not receiving those, please reach out directly to your homeroom teacher.

Additional upcoming parent events are listed in our weekly Morningside Digital Dolphin, which is edited and distributed by the PTA, each Thursday or Friday. If you are NOT receiving the Digital Dolphin "DD", please go to our Parent Connections section of our website, under "Stay Connected- Communications" or click HERE to sign up. You will join the PTA's "Membership Toolkit", which ensures you are a parent at our school. Once that is done, you will receive this newsletter weekly. There are many ways to be involved at Morningside - a few include volunteering your time at home, reading the weekly newsletter, coming to clean our playground or maybe organizing our growing lost and found! As a preview of a few things you will receive this week in the Digital Dolphin, next week's parent events include a Gifted Testing Informational Meeting For Parents Of Students NOT In GATE on Wednesday, Sept. 7th from 8:00-8:45am in the auditorium. Our gifted teachers have included 2 articles in the "DD" about gifted testing, including videos and links for further information. There is also a fun and VERY HELPFUL event on Sept. 9th where you can stop by for 45 minutes at the Grown-Ups Clean Up and Coffee following morning drop off at 8am. Parents will meet to have coffee, chat, and pick up trash on campus - what a great way to beautify our campus and make new friends at the same time!

August 24, 2022

Posted by

Audrey Sofianos

on

8/24/2022

We know there is going to be a big crowd at our Back to School Night, Thursday, August 25th. Please be sure to check your Wednesday folder for room locations, times and more information. We had a large turnout at our first PTA meeting this past Tuesday - the meeting started on time and ended on time, run very efficiently by our two co-presidents. There are so many exciting things planned for the kids and our school this year. I very much encourage you to join the PTA if you have not already, you can do that HERE. PTA really helps take Morningside to the next level through so many things - teacher innovation grants, enriching activities for all of our kids, support of teachers, family events - the list is VERY long!

The kindness and enthusiasm for school that I see here every day is just heartwarming. Here two siblings are starting the day - as you can see big brother is leading the way as these two enter the building united together.

Cozy corners are all over this building - for reading! These kindergartners are exploring print and stories, as our teachers surround our students with books and materials.

Last year, we had the largest circulation numbers of any elementary school in APS - by far! When students arrive to school, they can check in with their homeroom teacher and then obtain a pass to our library. Mr. Rawls and a parent volunteer help students with checking in and returning books - but older students can also do their own self check out - just like at the grocery store!

Students can also come to the library to actually read! These three were so involved in their books, they had no idea I even snapped a quick picture.

Mr. Rawls also sets up activities for students, some that change frequently. There were several serious games of chess going on as well as origami folding. At Morningside, we believe in providing LOTS of enriching activities at school and then finding ways for all students to access them. Our partially "open" library system builds a welcome space for students to play, create and read - what a wonderful combination!