From the Principal's Desk
October 23, 2020

Posted by

Audrey Sofianos

on

10/23/2020 3:00:00 PM

Parents/Guardians, thank you for all that you are doing in support of your child(ren) as we move forward in the virtual learning space!! I appreciate your continued commitment to make sure students are engaged and attending school, our log-in rates remain super high! I would also like to thank our AMAZING kids who participate every day, it just fills me with joy to see our students interacting via Zoom, doing their work, learning from teachers and each other!

Even though our re-opening date has been postponed, our planning continues! This coming week (mid-week or later) we will be unveiling a new area of our website called "Reopening Plans". The administrators and members of our Covid Readiness Team have been working these past weeks to look at all areas related to re-opening, including Health, Facility, Flow, Communications, Learning Structures and Cohort. We have researched and are providing detail to all operations and logistics so that Morningside will reopen with as much reduced risk as possible for our students and staff. The Covid Readiness Team, made up of volunteer parents and teachers has been spending COUNTLESS hours working in these smaller teams to find the latest research and best practices in each area. I am in awe of this team and so thankful for their contribution of time and expertise. I cannot wait to roll-out the information for all to see! You can find more information on our planning process here, Covid Readiness, while the "Reopening Plans" section of our website is set to open as early as October 28th. Last week, after seeing an article on a local school's success at reopening, WSBTV News Story, I was so honored to meet with the Head of School at The Galloway School, Dr. James Calleroz White in a meeting arranged by Dr. Holly Brookins, Principal of Glennwood Elementary in City Schools of Decatur.

This was an incredibly valuable meeting, as Dr. White shared what they have learned, what has been successful and what challenges they have faced in reducing risk of Covid-19. School leaders collaborating across private, public and among two districts plus our MES Covid Readiness Team are just two examples of the work going on as we prepare for student return. I am so grateful to Dr. White and to Dr. Brookins (our former Program Administrator at the Kindergarten Center) for their openness and desire to help all kids across Atlanta. When Morningside reopens, we will be ready!

I love all the special kid activities that have been happening or are planned at our school. Thank you to the best librarian in the world, Mr. Rawls MES Library, for the Halloween Themed Scavenger Hunt and for starting the book check-out process! I know we will be doing a Scavenger Hunt all over Morningside neighborhoods again - this was a huge hit! We also have our Dolphin Toolkit Pick-Up #2 on October 30th as we strive to get more instructional materials into kids' hands! This will be a fun Halloween themed pick-up, with costumes encouraged for both students and teachers. Though we are not having our annual Monster Bash and Fall Festival, this is a way of honoring that tradition during the pandemic. This will also be the first time most of our students will see their teacher in-person, even if it is just for a few minutes! Remember to wear those masks and practice social distancing, it is our hope that this pick-up can take place outside, though we do have an inside pick-up rain plan.

Please reach out if I can help. I am looking forward to the day when we can return to school. Until then, we are going to stay focused on enhancing the virtual school experience and meeting the individual needs of each child!!

October 16, 2020

Posted by

Audrey Sofianos

on

10/16/2020 4:30:00 PM

Today, our superintendent announced that Atlanta Public Schools will remain in virtual learning through January 15, 2021. Superintendent Blog Our school will remain virtual due to rising cases of COVID-19. I know that some of you are disappointed and I am too. While I was so excited at the prospect of students returning to Morningside, I am not a health expert and have never been a principal nor even lived during a pandemic! None of us have. I support this decision, and here is what I can assure you - I just know in my heart that kids are coming back to our school. They will walk our halls, learn in our classrooms, play on our new playground. It is going to happen. I can see it, feel it, I even dream about it! I will spend these next weeks re-focusing on our student experience in the virtual program, while at the same time continuing the preparations for re-opening our school.

Going forward, Wednesdays will return back to synchronous - live teaching, per our regular schedule prior to this past week. Our schedule will not change - we will continue on with our current schedule, the school day hours as we have known them during the first 9 weeks. Please see the Grady Cluster Principal Letter from our team of principals. We are united in support of children and families and will work together as a team for all the students in the Grady Cluster.

October 13, 2020

Posted by

Audrey Sofianos

on

10/13/2020 4:00:00 PM

Phase II Reopening Declaration Data - 53% of Morningside Students Select Virtual Model, 40% In-Person F2F

APS has allowed for choice for parents to send students to MES@Inman for face-to-face instruction starting the second nine weeks of school, if the community spread of COVID-19 continues to decrease. We have been told that an official announcement regarding this possibility will come from APS District Administration this Friday, October 16th.

If the form was not completed by yesterday October 12th, student(s) will automatically remain in virtual instruction with Morningside. MES tied for 2nd place with the highest rate of form completion, with 92% declaring their choice! Way to go parents and guardians! 64 student families did not complete a form, with this additional 7% continuing to remain virtual, for a 60% overall designation for quarter two. Many of the 64 communicated with their teacher the choice to remain virtual but did not complete the form.

We have shared the specific data below with each grade level of teachers today during our planning day, as well as with other staff as we continue preparations for these second quarter shifts! I know this was a challenging task - to make a decision for the next quarter without complete information. However, this data is so helpful for us as we plan for each grade level's continuation of virtual instruction along with the return to MES@Inman. I am so excited about the possibilities as we move forward! Here are the numbers below:

(

One student has selected Atlanta Virtual Academy)

Grade

MES@Inman
In-Person

MES@Inman Virtual

Total Students

TOTAL STUDENTS

334

508

843

Kindergarten

35

83

118

1st Grade

56

107

163

2nd Grade

73

82

155

3rd Grade

68

91

160

4th Grade

41

79

120

5th Grade

61

66

127

October 9, 2020

Posted by

Audrey Sofianos

on

10/9/2020 6:00:00 PM

This last week has definitely been intense, full of meetings, more questions than answers, as we all learned of our possible schooling options for moving forward into Quarter 2. As K - 5 families, you have a choice of face-to-face or virtual instruction beginning October 26. The indicator to shift to this APS Phase 2 plan remains guided by the Department of Public Health data that suggests at least less than 100 new COVID-19 cases per 100,000 Fulton County residents over a 14 day period. APS is monitoring that data daily and will be posting updates leading up to the final decision on October 16. In preparation, all families are asked to complete the Intent to Return Declaration Form now due on October 12 Parent Declaration

To help you decide, we have created some opportunities to answer your questions on Monday, October 12th as well as this presentation Quarter 2 Choices to give you more information. In this week's Digital Dolphin, the links are included to connect with me and our administrative team at either 8am or Noon. We will be there to answer as many questions as we can to help you. I know this is EXTREMELY difficult. You are making a choice for your child(ren) without having the certainty of knowing all the answers. The two biggest unanswered questions revolve around teacher changes and exactly what this will look like in Face to Face (F2F) and in Virtual School. As we receive your declarations, we will be creating the learning plan and schedule using the additional teacher data of who is able to return to MES to teach in person. My intention is for the least amount of disruption as possible for the kids and teachers. However, we just do not have the data to share with you prior to your declaration deadline. Also, dependent upon the declaration numbers for F2F/Virtual at each grade, plus the teacher F2F/Virtual data, we cannot describe exactly each classroom's model. It could be F2F/Virtual teaching by the teacher located at MES@Inman, another other class taught by teacher at home - with a staff member to monitor in the room, F2F students taught by a F2F teacher or virtual students taught by a virtual teacher. There are probably even more combinations beyond this! It is truly dependent upon all numbers related to who is returning and who is remaining virtual. Please know that our team will do the best we can to create a strong F2F AND Virtual model of teaching and learning.

At some point the last few days, the word "turbulence" came to my mind. As I like to do, an analogy formed to help me persevere - the image of a huge blue MES plane in a turbulent and storm filled sky. It is full of all of us - kids, teachers, families, staff, community, with me as the pilot! As in turbulence, everyone reacts differently - some people go very quiet, some become more expressive, some go with the flow, some cry, others help comfort the people around them. The pilot knows this is all happening in the plane, but is using all of her expertise to get everyone safely thru the turbulence and to the destination, working with the co-pilots and crew to make that happen. We have amazing co-pilots at MES - our admin team, our PTA, our MESF, GO Team and our newly formed volunteer Covid Readiness Team. I know this turbulence is "scary". I am going to get us to our destination and get us through as a community, using my experience and expertise. Children will be coming back to our school - some now, some later and we will continue to provide that MES experience to all our kids - both in person and virtually!

September 11, 2020

Posted by

Audrey Sofianos

on

9/11/2020 4:00:00 PM

It is hard to believe that we have already completed 15 days of school in our first quarter! Kids are making friends, learning is happening, and our students and teachers are adjusting to this virtual school world. As we all battle feelings of isolation and uncertainty, I am seeing our community rally around the one certain piece – our kids. Sometimes I find myself scrolling through my pictures from school and recently found a favorite from my entire career - 2 friends on the way to the MES library - and this gives me hope and and a huge smile!

As long as I can see those bright spots and work to do all that I can for all kids during these challenging times, I may get some sleep at night these days! I know we are all in this together for sure, facing our daily life challenges and concerns as we continue school virtually.

Since day two of school we have been making slight adjustments to the schedule, by grade level, based on the kids' needs. Starting next week, we have some additional enrichment and enhancements as we strive to continuously improve our virtual learning program for your child(ren) during quarter 1. We are making adjustments to the schedule based on three key things - our kinder and 1st grade learning needs for a shorter day, adding additional teachers into the schedule with "Super Specials" of STEM, Library, and Spanish school-wide, as well as adjusting our reading intervention and gifted programming.

We tried to change as little as possible, while making needed shifts. As you can imagine, if you "fix" something in one area, you could be "breaking" it in another. The good news is we are moving the school-wide lunch/recess/snack time back by 15 minutes! This helps our youngest learners, while not changing the schedule too much. Speaking of our youngest learners, we are shortening the official day for kindergarten by one hour and for first grade by 30 minutes. It is a recommendation from our district that we shorten our day in those two grades. Virtual learning is challenging for all students – from kinder through college! However, our youngest learners are having the most difficulty, so this shortened day will help. Our teachers continue to have one on one and small group time right after the official day ends – and our kinder and 1st grade teachers are booked daily right now, as that works well for this virtual start of year.

We are shifting our current daily resource gifted model to our former one day per week resource gifted model. This better provides the 28% gifted students with their services, while allowing us to add our planned Enrichment/"Super Specials" time. "Super Specials" are College and Career Signature Program offerings, with a school-wide schedule by homeroom. Every child will receive STEM, Spanish and Library, with an expert teacher in a non-graded weekly class throughout the quarter. The week prior to your child starting the class, you will receive more information about the teacher and the program – I know you will be as excited as I am about this new feature at MES! Within the schedule we still have our block for reading and intervention teachers to help students who need support, our special education and English language learning services provided by specialized teachers, and we are following our 504 plans specific to students. There is quite the teacher "army" here supporting our kids each day.

I know any schedule adjustment is hard, even if it is just a little change - it is hard for me too! Even one 15-minute shift to our routine can feel like a massive adjustment! Right now our lives are full of uncertainty – so I totally understand! Schedules Here There is one change I would love to see – and that is our Coronavirus numbers continuing the downward trend so that our children can begin the return back to our school! One of our amazing parents shared this site with me this week COVID Trends; it is the best I have seen to track the Covid data. Thank you for your patience and "grace" as we work together as a team on behalf of our beautiful Morningside children.

August 4, 2020

Posted by

Audrey Sofianos

on

8/4/2020 4:30:00 PM

Lots of Activity as We Prepare for Morningside to Open Virtually!

Our teachers and staff have "returned" from their summer break! There is so much exciting work going on - either at MES@Inman or in teachers' homes as we prepare for our first day with students on August 24th. Our teachers are unpacking their materials from the move to our relocation site at MES@Inman, meeting together virtually as teams to plan the lessons and student work of the first quarter, and attending at least 5 days of training in preparation for virtual learning. It is a busy time, but I love it and I am so excited for the 20-21 school year.

Wednesday, August 5th at 3pm, we will open up Campus Parent Portal so that all parents can see teacher assignments! We will also post Class Lists on our doors at MES@Inman. Please do not all come at once - they will be posted for the next weeks and not removed. If you do come to MES@Inman to see class lists, remember to wear your mask and socially distance to keep our community safe! Our registered kindergarten families should have already received their letter with their teacher assignment via US mail.

Next week we will have Town Halls by Grade Level, via Zoom. For added security, the Zoom links will be posted within the Thursday, August 6th Digital Dolphin, as well as our private MES Facebook page. The Town Halls will be led by our Administrative Team including me, School Business Manager Brian Baron, Assistant Principal Dr. Nakiesha Sprull, along with special guests representing the grade level(s) and departments. These Town Halls will provide an overview of the daily schedule, our virtual learning plan, and what to expect during the start of school and the first quarter. The meetings are open to all in our parent community, with a 500 seat limit, so there should be NO issues with capacity for each night. Please feel free to join the session(s) for your grade level(s) or if you have a conflict, you are welcome to join another night as some of the information will be consistent across grades. Also, we have added in an optional 10 minute "Community Time" prior to the meeting start, where we will just chat virtually. Feel free to join, this informal 10 minute Community Time is an opportunity for all of us to get to know each other better!

We are so thrilled to meet and get to know our students this year. Teachers will lead individual "Meet & Greets" with each of his or her assigned students and the student's family. These Zoom meetings will be a 10 - 15 minute time for the teacher and student to connect and get to know each other! Teachers will contact you via email or phone to set up your Zoom meeting, so be looking for that starting next week, August 10th. These meetings will take place August 10th - August 21st.

In the August 6th edition of the Digital Dolphin, plus on this blog and our MES FB Page, there will be more information shared about the week of August 17th, our final planning week for "Return to Learn". We will give you the latest details for anything related to devices plus information on student "Welcome Back - Home Learning Kit" pick-up, as well as returning student belongings retrieval (only for those who need it). These activities will not take place until the week of August 17th. Please see the chart below, which summarizes information as we lead up to the start of school!

Teacher Assignments & Class Lists Posted

Wednesday, August 5th at 3pm

Town Halls

Led by Principal Sofianos, School Business Manager Brian Baron, Assistant Principal Dr. Nakiesha Sprull and special guests

August 10th

5th Grade

5pm Meeting, with Community Time at 4:50pm

August 11th

Kindergarten

5pm Meeting, with Community Time at 4:50pm

August 12th

1st & 2nd Grade

5pm Meeting, with Community Time at 4:50pm

August 13th

3rd & 4th Grade

5pm Meeting, with Community Time at 4:50pm

Meet & Greet Your Teacher!

Teachers will organize individual meet & greets via Zoom with each child and family August 10th - August 21st

Device Distribution & Welcome Back- Home Learning Kits plus Returning Student Belongings Retrieval (if necessary)

Starting on Monday, August 17th

Latest information will be shared via Principal Sofianos Blog & Digital Dolphin on Thursday, August 6th

July 20, 2020

Posted by

Audrey Sofianos

on

7/20/2020 8:00:00 AM

Welcome to our new Assistant Principal Nakiesha Sprull!

Today, July 20th, 2020 is Dr. Sprull's very first day at Morningside! As I wish the best for our former administrators Dr. Brookins, Ms. Leverette and Mr. Lister in their new promotions and positions, I am so excited that Dr. Sprull is joining our Morningside team. She brings experience as an assistant principal, has a heart for students and teachers, plus a strong expertise in curriculum and technology. Our administrative team for 2020-2021 will consist of Dr. Sprull as Assistant Principal, in addition to School Business Manager Brian Baron and myself. Please welcome Dr. Sprull and read her message below!

Message from Dr. Nakiesha Sprull, Morningside Elementary Assistant Principal

"[Kids] don't remember what you teach them. They remember what you are." - Jim Henson

Hello, I am Dr. Nakiesha Sprull and I will be bringing over 18 years of experience in the field of education with me to Morningside Elementary. I was previously employed in the DeKalb County School District from 2004-2018. During my time there I served as a teacher, an Instructional Coach, and an Assistant Principal of Instruction. I joined The Atlanta Public School District's Testing & Assessment department at the start of the 2018/2019 school year.

I graduated with a PhD in Curriculum and Instruction from Mercer University in 2016. I am also a member of the Upsilon Alpha Omega Chapter of Alpha Kappa Alpha Sorority, Inc. and I do community service and outreach in the Gwinnett County area. I am also a mentor for young girls in the Gwinnett County School System.

I am the mother of 2 sons, Jalen (22) and Jaxson (17). My purpose for being an educator and especially an administrator is so I can develop the types of teachers that I wanted my own sons to have. I believe that every day is a new day and a chance to fix (and erase) the mistakes made yesterday. I am a person who leads by example and I do not expect anything from people that they cannot expect from me. I have an open door policy and I believe that respect goes both ways. I am very excited about joining the Morningside Elementary family and I look forward to helping everyone navigate our "new normal".

July 16, 2020

Posted by

Audrey Sofianos

on

7/16/2020 3:20:00 PM

The shift from "Crisis School" to "Virtual School"

In March, 2020 our school was physically closed and our teachers, students and families were thrust into "Crisis School" for the remainder of the year. Our MES teachers, staff, parents and caregivers rose to the occasion and from one week to the next began teaching and learning with students at home. Now that we have more adequate time to plan and prepare, we are shifting from "Crisis School" to "Virtual School".

With "Virtual School", we will re-create the school experience as much as possible for our MES community - virtually. We will take the best of what we learned during our crisis school period and build a better model going forward. We will build a school day schedule for each child that is consistent, plus a schedule for the entire school that maximizes our teachers and staff in working directly with students. We will have a streamlined, united approach at each grade. Our team will use all of our creativity and resources to try to make "Virtual School" as close to live school as possible - including increasing student self-sufficiency, a schedule for kids that is approximately 4-5 hours per day, and more teacher time spent with students. Teachers are already responding to a survey and I want to hear from you! Please fill out the Virtual Learning Survey for Parents to share with me what worked well during crisis school, your biggest struggles, and suggestions you might have for us.

"Timeline for Information"

The need for information and certainty right now is high - I hear you and feel the same way! I want to know everything, right now! The reality is there is still a lot being planned with information to be received - but here is what I do know. Our staff begins to return next week, with our new assistant principal arriving on July 20th, counselors and clerks July 27th, and our teaching staff on August 3rd. Grady Cluster principals have already met and are a united front in our "Virtual School" planning. Students are not scheduled to return until August 24th, pending final board approval, so we have time to build a great virtual program and our staff can get needed training. Class lists will be posted on our school doors (auditorium and main doors) at MES@Inman at 3PM on August 5th. Teacher assignments will be available at that same time within Infinite Campus Parent Portal. You can expect to receive information more frequently via this blog as we receive it and/or put plans in place!

"PODS"

I have received a few requests for students to be in learning "pods" or groups with friends. We have already created next year's classes, and spent many hours with much input from the previous grade's teacher, other staff who work with the kids, and the school counselor to create balanced classes. We will not be able to re-do our class lists to accommodate these new requests. Our goals for our virtual learning include a unified approach across each grade and a consistent school schedule. As stated above, class lists will be posted on our school doors (auditorium and main doors) at MES@Inman at 3PM on August 5th. Our entire cluster is releasing class lists on that day, so that parents can have that information weeks prior to the start of school on August 24th.

"MES@Inman"

Check out the pictures of your child(ren)'s new school! We have a new temporary location for the next two school years. Our move is just about complete, and we are excited to have this amazing property as our home base, even during "Virtual School". Our teachers will be able to have access to their materials and we hope to possibly even teach on occasion from the students' actual classrooms. If public health and safety allows, we hope to plan opportunities for students to see their new school in person. We are proceeding as if that will happen and continue on creating a kid -friendly space, including MES logos and classroom signs. It looks like home... thanks to new signage from our PTA, with work led by School Business Manager Brian Baron!

Our teachers went into teaching because they LOVE kids. They love YOUR kids. It is very hard for them to NOT be with your children physically in the same space. "Virtual School" is something none of us could have foreseen, and they would much rather be with your kids, teaching and learning in the same space. I miss your kids too - and it is still my hope that we will be together at MES@Inman this school year. I have spent my summer reading, researching and networking with principals and leaders in 2 national networks and 1 international group as we all work through the challenges related to the pandemic. I pledge to do all that I can to ensure a very robust virtual school going forward, building on the best with what worked this past spring at our school, as well as what we have learned from successes of other teachers and schools both locally, nationwide and internationally.

June 29, 2020

Posted by

Audrey Sofianos

on

6/29/2020 12:05:00 PM

Hello MES Families! We have another survey opportunity - from the GA Dept. of Education on the testing waiver for 20-21! Here is the link and information I received today. This is open to parents, teachers, and the public. Survey open until Friday, July 10 at 11:59 pm:

GA Dept. of Education Survey

June 29, 2020 – State School Superintendent Richard Woods and the Georgia Department of Education are urging anyone interested in the future of Georgia's public education system to complete the survey.

"For all those invested in Georgia's education system – whether you're a parent, a student, an educator, or a community member, I strongly encourage you to offer your feedback as we seek a waiver (Link to Full Waiver Request) from high-stakes testing for the 2020-2021 school year," Superintendent Woods said. "Since the beginning of the COVID-19 crisis, we have urged common sense regarding compliance in Georgia's public schools, and a focus before anything else on the health, safety, and well-being of students, families, and school staff. Given the ongoing challenges posed by the pandemic and the resulting state budget reductions, it would be counterproductive to continue with high-stakes testing for the 2020-2021 school year. In anticipation of a return to in-person instruction this fall, we believe schools' focus should be on remediation, growth, and the safety of students. Every dollar spent on high-stakes testing would be a dollar taken away from the classroom."

June 18, 2020

Posted by

Audrey Sofianos

on

6/18/2020 3:00:00 PM

Please fill out the parent survey on Return to School options. APS is planning to start the 2020-2021 school year on 8-10-2020 with the health and safety of our students and staff as our top priority. As the district prepares for potential reopening scenarios, we want to hear from you – our parents! Survey in English Survey in Spanish Thank you!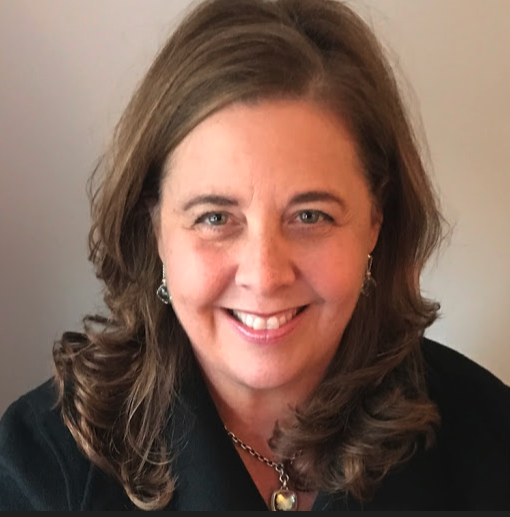 Phone: 404-802-8950
Email:
Degrees and Certifications:
Elementary Education - Indiana University  Master's in Leadership - Butler University
Audrey Sofianos: Principal