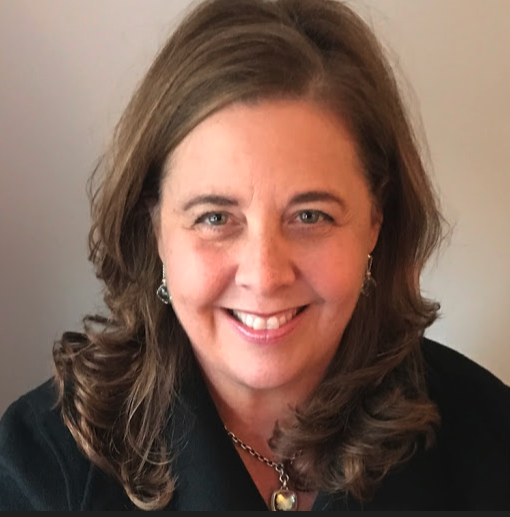 Phone: 404-802-8950
Email:
Degrees and Certifications:
Elementary Education - Indiana University  Master's in Leadership - Butler University
Mrs.

Audrey Sofianos: Principal
From the Principal's Desk
May 13, 2022

Posted by

Audrey Sofianos

on

5/13/2022

At the end of the school year, there are so many events, culminating activities, and celebrations. Last Saturday, the Morningside Girls on the Run after school group participated in their annual 5K. The girls were so proud of their accomplishment and their medals - and they shared that they all made it the 3.1 miles - and that .1 mile really counts!

Hundreds of volunteers from across Atlanta came together to support about 1000 girls who took part in this 5K! They also have a "Tot Trot" for the little ones. You can learn more about Girls on the Run Atlanta HERE, and watch for information next school year if you are interested in this particular after-school group 22-23.

4th and 5th grade have their Band, Chorus and Orchestra performances next week. The band concert is on Tuesday, May 17th at 7pm and the Orchestra and Chorus concerts start at 7pm on Wednesday, May 18th, all in the gym. Here the combined 4th and 5th grade band is practicing diligently for their performance with Mrs. Relyea conducting.

Mrs. Morel's 3rd grade class has been studying about pollution, the environment and recycling. To end this study, they are presenting a "Trash Fashion Show". I walked in on the preparations, as these trash fashionistas were working on their projects!

May 12, 2022

Posted by

Audrey Sofianos

on

5/12/2022

Lessons continue till the last day at Morningside! Mrs. Waye's 2nd Grade Busy Bees have been studying about plants, plant parts and functions and then ate the yummy parts today!! Kids got some extra greens through their plant study salad!!

They studied roots - eating carrots, seeds - eating peas, fruit - eating tomato, leaves - eating spinach, stem - eating asparagus and flower - eating broccoli! Sounds delicious to me - and lots of creativity from the teacher, Mrs. Waye!

4th grade students had lessons on sound and how sound travels through different materials. Ms. Nelli then used her teacher creativity to set up experiments around the school!

I love that the kids go outside on a sunny spring day like today to continue their learning on this beautiful property. Ms. Nelli knows that increasing student focus and engagement are critical these final days, an excellent example of the great teaching that continues on at MES - and these students just finished their state testing!

Speaking of this beautiful property, there are several engagement meetings coming up for Midtown Cluster on the current APS proposal for the future of this building - which is to become a K - 5 elementary school. The virtual meeting below is scheduled for tomorrow morning plus there are also more options, including an in-person meeting here at MES @Inman on Monday, May 16th from 6:30 - 8:00pm.

Below is the latest flyer and you can find out more details on the K-5 elementary school recommendation and additional meeting options HERE!

May 11, 2022

Posted by

Audrey Sofianos

on

5/11/2022

It is National School Nurse Day today, and we have one of the best in the U.S., Nurse Petty. Here she is surrounded by posters created by the different grade levels to show their appreciation for her today. As you can see from her sign on the clinic, if you need a Free Hug, this is where you can come to get one!

Nurse Petty started at Morningside as our school nurse in 2001. She is a registered nurse and retired from working in a hospital in both the ICU and the emergency room. She wanted to work part time and started at Morningside for a six-week assignment and fell in love with our MES kids! The rest is MES history, because she has become an absolute pillar of our school. She is not the type of nurse to stay in the clinic and she is the best school nurse I have worked with across two states and many schools! Nurse Petty greets students as they enter MES and says good-bye to them as they leave. I think every student in the building knows Nurse Petty, even if they have not had an official clinic visit. She is all things medical here - from looking after students with various health conditions and medications, to taking care of a child who becomes sick or injured at school. In addition, she gives a lot of guidance to parents, especially when a child has a new medical condition. Over the years, Nurse Petty has accumulated a lot of expertise and experience, and several parents have shared with me how comforted they have been knowing someone like Nurse Petty is here to help. I also cannot say enough about her leadership during the pandemic - I truly do not know what our school (and I) would have done without her. She had a sense of calm during these very tumultuous and uncertain times, as we made our way through these past months. She is a school nurse for everyone - even helps our adults in various ways! Over the years, she has led and supported several traditions at our school for staff - including a pitch-in Thanksgiving meal and her bulletin board full of pictures of staff kids and families. Here she is below getting flowers from one of our students a few weeks ago.

Nurse Petty is celebrating her 53rd wedding anniversary this June, with husband Robert. They have 3 children and 3 grandchildren. I appreciate her family sharing Nurse Petty with us and our students all these years! She comes to work cheerfully each day with a sense of purpose and service - and absolute love for our students. I salute Nurse Petty on this National School Nurse's Day!

May 9, 2022

Posted by

Audrey Sofianos

on

5/9/2022

The renovation at E. Rock Springs is in full swing! Even though we do not move to the building until the 23-24 school year, the completion is still on target for late July. Last week, School Business Manager Brian Baron and I did another walk-through, with the focus of locating our grade levels and teachers. A furniture order has to be placed soon as well. Here we are outside of the new cafeteria, which is now on the main level near the front entrance. The layout of the school is really awesome for kids - with an access from the cafe straight to the outdoors and the back playground. We will keep sending pictures throughout the summer, and you can always check the APS website HERE. Look for "Construction Progress Reports", more than halfway down the page. One was just submitted 4/29/22 with more pictures.

It is a beautiful week for a Story Walk! Mr. Rawls has created a beautiful Story Walk and it has been installed in the Morningside Nature Trail at 990 Plymouth Road. It is the book "Have you Ever Seen a Flower" by Shawn Harris, and Mr. Rawls has also created a nature scavenger hunt, which is on his meslibrary.com website or HERE. To see more information, you can click on the Story Walk Details Thanks Mr. Rawls for combining reading and nature!

In Surveillance Testing today, Viral Solutions reported 1 positive from those tested today. This is our day to test students and our staff. 4th grade was not tested, due to our GA Milestones Assessments.

May 6, 2022

Posted by

Audrey Sofianos

on

5/6/2022

Let's give a big cheer for all the MOMS out there - and everyone who may be in a mom role! It is a special day this Sunday, and moms across the land deserve every minute of our honor, respect, and admiration. Morningside moms, I salute you and all that you do for your child(ren) and the children in our community. I have seen lots of special projects this week revolving around moms. This student is taking extra care and time with his creation. He was an artist in action, full of love and inspiration for his recipient!

Today was the first day we have not been testing all week - and let me tell you, adults and kids alike had some fun on this Friday. Assistant Principal Dr. Sinclair and Counselor Mrs. Mellick strike again - it is a dance party pop-up in 2nd grade!

The joy during these surprise dance pop-ups just oozes through the entire hallway. Look at those happy faces dancing to Justin Timberlake's, "Can't Stop the Feeling".

The fun continued at 4th grade lunch - when the cafeteria supervisors led a Rock Paper Scissors tournament.

Everyone is watching this Rock Paper Scissors contest with a student and Social Worker Mr. La Salle. Looks to me like the student is the winner!

Several classes had Pajama Day today. It is always a great day when kids can wear pajamas to school. This is Ms. Daniels 2nd grade class. They have their stuffies, blankets and popcorn. What a great way to end the week with your friends and classmates - enjoying school life together and making another memory of Morningside.

May 5, 2022

Posted by

Audrey Sofianos

on

5/5/2022

Our 3rd and 5th graders have successfully completed their GA Milestones exams. Thank you to the students for working so hard to show what they know! Our other students have been so supportive during the daily testing sessions. First grade students even made posters with messages of encouragement and inspiration! Our fourth graders will test next week, Monday - Wednesday.

Our first graders also just visited Zoo Atlanta this week. Mrs. Patel took some great pictures of her class throughout the day. The students had some favorite stops, such as with the flamingos and later with some zebras.

The students broke into groups with chaperones and led their own tours. Groups chose a habitat to start with, and then the kids used their map skills to pick the next habitat and find their way. At school, students have just finished writing about an animal's habitat, as they learn about animals in science.

Mrs. Patel is working on her photography skills - you can see that in this fantastic picture below! During the summer, Mr. and Mrs.Patel are going on their second safari, visiting Uganda and Tanzania. She will have adventures to share with her students next year!

May 4, 2022

Posted by

Audrey Sofianos

on

5/4/2022

May the 4th Be with You!!! 3rd grade students and their teacher, Mrs. Roetger are commemorating the day and showing that they are indeed super fans of all things Star Wars!

Yesterday, May 3rd, was National Teacher Appreciation Day! Though we have an altered schedule for GA Milestones exams and we have already celebrated Teacher Appreciation Week (Thank you PTA & Parents), we still wanted a little end of day celebration for our teachers on this special day. We brought in King of Pops right after school so our staff could enjoy a sweet treat in honor of all teachers and their noble and important profession.

Here are some teachers in action - bringing the content alive through puppets! Recently I visited Mrs. Snapp in kindergarten and she had not one, but two puppets during her lesson. She put on quite a performance and let me tell you, those students were engaged and fascinated! This teaching technique is so effective - especially when you have a teacher such as Mrs. Snapp interacting and voicing these two puppet friends.

A few days later, I stopped by Ms. Grier's kindergarten room, and met Echo the Owl during her phonics lesson! You can see the students working hard as Echo looks on - another way of engaging students in their assignments in these final days of school. Wise teachers, like Ms. Grier, know that bringing a puppet into the lesson makes the work just a little more special and fun!

This shirt made me smile today - Mrs. Leake, a kindergarten paraprofessional, is one of our retirees this year and the countdown has started!! Her shirt says "Retirement - Class of 2022 - Countdown in Progress"! She has certainly earned this celebration, and though we will be sad to see her go, it is a special time and I love her creativity and enthusiasm! We will be featuring each of our four retirees in future blogs this month.

In surveillance testing news, we tested 298 students on Monday with 6 reported as positives. In staff surveillance testing from this week, Viral Solutions reported one positive. The total number of students' surveillance testing is down this week, due to time constraints for our 3rd and 5th graders during GA Milestones exams. We attempted to reschedule our surveillance testing time, but Viral Solutions and APS were not able to accommodate those needed changes system-wide and at our school.

April 29, 2022

Posted by

Audrey Sofianos

on

4/29/2022

Did you miss the blog? It has been a busy week, as we enter these final days of school full of deadlines, end of year activities, and of course our state testing for 3rd, 4th, and 5th graders. Next week, our 3rd and 5th graders will have testing Monday through Wednesday (+ Thursday for our 5th graders), with tests starting at around 8:15am. Parents always ask - how can we help? For our 3rd and 5th grade families, please ensure your child gets lots of healthy outdoor time this weekend and after school each day. Keep that target bedtime so that kids get a great night's sleep! If you have ever thought about making your child a nice healthy, "special" breakfast of some kind, these are the days to do that in 3rd and 5th! We do not want our kids to be stressed or anxious about state testing - it is just a time to show what you know and how much you have learned! For our other students and families not testing, the role is support and encouragement. Each day next week as we assemble for testing, we will make a school-wide announcement for all - so that our kinder, 1st grade, 2nd, and 4th students think positive thoughts for our students testing. We also ask all students and staff to be silent in the hallways so that our students testing are not disturbed! It is always so amazing to see how thoughtful the kindergartners and others are of their older peers - they take this support role very seriously! Once testing is complete each day, we congratulate our testing students for putting forth their best efforts and resume normal operations. The schedule for the next two weeks is slightly different, so if you are planning to visit for lunch or any other reason, double check with your child's teacher!

Here are some highlights of what has been happening at Morningside this week!

Our WAVES Variety Show was last Sunday. I LOVED IT! It is just inspiring to see the hidden and not so hidden talents of our students. I have included just a few pictures of our amazing kids, I wish I could have included them all - so many acts! Below is a traditional Indian dance - you know I look forward to these particular performances every year and always share the pictures or video with my husband!

This year, students could even enter video submissions. This one was extra special - as the student performed both on piano and cello with HERSELF! This was a musically and technically superior duet of one.

This young man is a rocker! He performed "Seven Nation Army", one of the best songs of the 2000's decade. I don't think "ultra-cool" is a strong enough phrase - singing and guitar in 3rd grade! I can't wait to see him progress, because he is already rocking it out!

I love when an ensemble forms for the talent show. Not only does it highlight student's individual talents, but it is an opportunity to work as a team, learn from each other and solidify or form new friendships.

Some of my most favorite pictures are the parents in action... caught being proud! As I was enjoying the ensemble, I just looked to the left and the cameras recording were everywhere.

Some of our students even got flowers for performing. I know what this family does on the weekends - these two girls create performances. This was a sister act - and both were extremely comfortable on the stage - and just oozed talent and charisma! I love this photo, just seeing these happy faces after a job well done!

The art submissions related to our variety show are on display at the school as well. Stop by and take a peak, they are at the front of the building. Some really great works by our students, with one winning submission being made into a t-shirt for all variety show participants.

Morningside Extra-Curriculars are also in their final days, and some have even already finished. Here are some students and parents from Arts & Facts Around the World with Vamos Chicos at their ending celebration.

Students from Taekwondo with Kickin' It After School with those earned belts! Proud of their accomplishments and just happy kids at school!

Our 4th grade students went on a new field trip this year to Kennesaw Mountain National Battlefield Park. As a part of learning about US History from Revolution to Reconstruction, the students visited this local, yet national park.

The park has monuments, historical markers, cannon emplacements, and 22 miles of hiking trails. This sounds like a more than one time visit, I know both students and teachers alike loved the combination of history and hiking!

April 21, 2022

Posted by

Audrey Sofianos

on

4/21/2022

We have a few more parent engagement activities as we end the 2021-22 school year! TONIGHT, APS wants to hear from Midtown Cluster families! Come to the Midtown Cluster meeting at D. T. Howard Middle School to discuss what's happening now, what's next, and what we collectively need to do in our cluster. The meeting is from 6 PM-7:30 PM and will be offered in-person and virtually. For those joining in person, APS will provide childcare and snacks! To get more information, including the virtual access, you must register at THIS LINK HERE. I hope to see you there! I will be attending in-person, presenting a one-two minute highlight of MES, and look forward to gathering as an entire cluster.

We have our last PTA General Membership Meeting tomorrow, Friday, April 22, at 8 am in the School Auditorium. PTA will have the election of the 2022-23 PTA Executive Committee, among other agenda items during this last PTA meeting of the year.

Correction: Last Principal Coffee Talk is at Noon on Thursday, April 28, 2022 in the MES Auditorium! (My apologies parents and community for my error) We also have our last Principal Coffee Talk at NOON on Friday, April 22, 2022 in the MES Auditorium. Come and get that second cup of coffee and learn about our latest MAP testing, our staff updates for next year to date, and a preview of plans for 22-23! Speaking of MAP, scores will be sent home on Wednesday, April 27th, from our latest administration prior to spring break. It will be live-streamed to our MES YouTube Channel HERE.

Just a reminder that we also have some FUN things this weekend! I know I will see many of you in our MES Auditorium on Sunday, April 24th from 2- 4pm for our art and entertainment showcase of our talented MES kids! Doors open at 1:40pm!

April 24th is also the same date that the optional parent input form is due for a part of our class assignment process to a teacher for the next school year. If you wish to give additional information regarding your child, please complete THIS INPUT FORM by Sunday, April 24th at 11:59pm. Note that requests for a specific teacher are not accepted as it discounts other important criteria, affects overall classroom composition, plus there may be unknown staff changes.

April 19, 2022

Posted by

Audrey Sofianos

on

4/19/2022

Special Feature: 5th Grade Camp!

The weather could not be more perfect for our 5th grade adventures in the woods. Our students start out with orientation to the campus, dorms, and dining hall.

Lots of team building to kick things off - so fun to watch the problem-solving, dynamics, and leadership emerge. Kids circle up with their group a lot at camp.

This group is on three islands. The goal is to get the entire team onto one island - and all they have are two boards that don't individually reach across. I watched brainstorming, lots of idea sharing, starts/stops, people falling in the "water". It takes awhile to understand the importance of listening to others - and I wonder which student figured out the islands are not the same size? When I was there, the idea was to all come to the middle - the smallest island! I can report they were eventually successful!

Everybody has to get across the imaginary water from a low platform with a rope swing. Students cheer each other on, make space and also ensure each other land safely. The entire team has to do it - or we don't succeed and we all start over! Students learn how to help each other and ways of strategizing to accomplish the challenge together.

Love this one! This is a balance platform - and the entire team has to get on it one at a time, state their name and favorite aquatic animal, while keeping it balanced. This one involves listening, strategizing, trial and error, planning and working together. It took them a LONG time, but they did it. These team-building challenges also teach perseverance and creativity - while experiencing the power of team and togetherness.

Kids were HUNGRY by lunch! The dining hall also involves teamwork in cleaning and minimizing our food and liquid waste. Our goal for food and liquid waste is less than 50 lbs for four meals. Lunch was 4 lbs of food waste and 7 lbs of liquid waste. I know we can do better!

I don't think there could be a more delicious camp lunch - this is a student's lunch. The salad bar was popular today - lots of kids took advantage of the healthy offerings, as well as the pizza and rice krispie treat!

Kids RUN at camp! Lots of racing opportunities as teams move from point A to point B. Parents of 5th graders - get ready for early bedtime when the students return.

Afternoon activities include nature hikes and aquatic studies. Could there be a better classroom than this?

Students brought water shoes - and have time to just explore the space to start out. Dip those hands in the water - find your favorite rock.

Just like old times - skipping rocks. After that, time to look for macro invertebrates - little river insects in their larvae form - sounds intriguing.

Special Announcement: Atlanta Virtual Academy for 22-23 School Year:

The deadline to register for Atlanta Virtual Academy has been extended to COB on Friday, April 22. Parents may
register and get information at this link HERE.