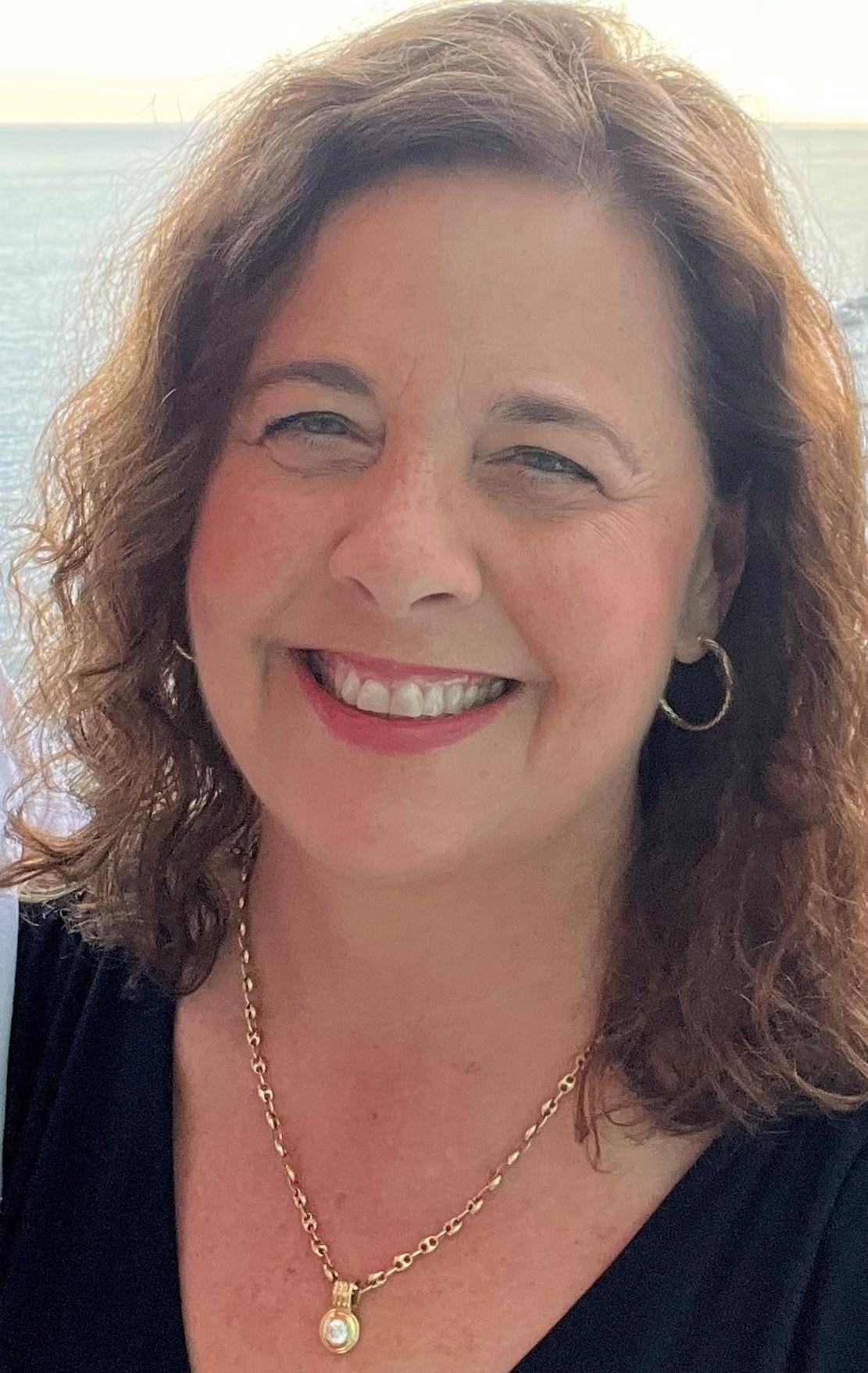 Phone: 404-802-8950
Email:
Degrees and Certifications:
Elementary Education - Indiana University  Master's in Leadership - Butler University
Mrs.

Audrey Sofianos: Principal

Here you will find a glimpse of student, staff, parent and community life at Morningside Elementary School!
From the Principal's Desk
September 21, 2023

Posted by

Audrey Sofianos

on

9/21/2023

Buddy Bench & No Place for Hate® Kick-Off Event!

Earlier in September, our buddy bench was installed, donated by EcoPlay Structures! Students also had the opportunity to sign the No Place for Hate® Pledge and get bracelets and stickers. No Place for Hate® is an initiative of the Anti-Defamation League offered free to schools. The initiative is designed to rally the entire school around the goal of creating a welcoming community committed to stopping all forms of bias and bullying. APS implemented this program district-wide in 2015.

Pledge:

Kids having fun with those stickers and signing the pledge!

MES Book Fair

Book Fair has been incredibly successful this week. Students have been so excited browsing through all the books, showing their purchases, telling the plans for the browse and buy days.

When kindergarten goes to their first book fair - it is an event! What I love about this picture of Mrs. Rafi's class is the joy on both sides of this equation - students so thrilled to get books and parents here to support and document the moment.

Both of these special activities work because of talented and dedicated parent volunteers. We appreciate you! Morningside embraces the parent/guardian and school partnership. Parent volunteerism for the success of children takes on so many forms, and we appreciate all of it. Some parents are able and willing to come to school to help with an event, while others do not have flexibility in school hours. I totally understand that and see on a daily basis all the ways that parents/guardians help. Parents plan events in the evenings and weekends, or do things at home to help teachers. Parents ensure schoolwork space at home and encourage checking out of library books. Parents/guardians read up on the GA Standards or watch our meeting videos to increase understanding of the school way of life and expectations. Others make plans to visit at lunch a few times a year or attend a field trip. Some form supportive small parent groups to manage the K - 12 journey together! ALL forms of parent advocacy and volunteerism are welcome at our school.

September 8, 2023

Posted by

Audrey Sofianos

on

9/8/2023

Today we had a visit from our new Interim Superintendent, Dr. Danielle Battle. Dr. Battle returned to APS, starting officially on September 1st, and has spent much of her time visiting the schools. She stopped by a 5th grade classroom busy with math and talked with several of the students about their work.

There happened to be a volunteer meeting in the auditorium today and Dr. Battle and team, including Deputy Superintendent Dr. Tim Gadson and Dr. Isaac Sparks stopped by to meet some of our parents. I know the team of volunteers shared about our amazing MES International Festival which is on Saturday, September 30th from 11-2pm. I am very excited about this event - and I read in the Digital Dolphin today that Waffle House is coming too! Yum! You can find out more information about the festival RIGHT HERE.

Dr. Battle met so many people during her visit, including teachers, students, facilities and other support staff. We made it to the library, 5th, KG, and 3rd grade before she had to leave for her next visit to Howard Middle School. While she was at MES, she saw students doing so many things, including math group work, writing and editing, book club discussions, practicing phonics and also evidence of projects and student leadership. Here Dr. Battle and Dr. Gadson are talking with 5th grade teacher Lydia Blair about the classroom Campfire Friday and the narrative paragraphs students are finishing.

September 5, 2023

Posted by

Audrey Sofianos

on

9/5/2023

How can it already be September?! The longest school day month of the year, August (23 days), is complete! Lots of amazing things happened in August - including Back to School Night. Mrs. Morel, 3rd grade teacher, shares the most important highlights of 3rd grade and the subjects with her parents.

The parent-teacher partnership is one of the essential foundations of your child(ren)'s school life. Most of you attended our first "Parent Information Fair", where you learned about STEAM, met either Assistant Principal Dr. Sinclair or Mr. Baron and attended my session on some important themes for the year. If you ever have a question or thought, please contact the teacher first! He or she wants to hear from you and is most likely going to be able to help you with whatever is needed. As a principal or assistant principal, we are here to support, and we also know the teacher-parent relationship is so critical for the success of students. We are each happy to speak with you, but here are some questions we will ask you first about anything related to the classroom:

In late August, we also had a visit from Matt Westmoreland, the Post 2 at-Large seat on the Atlanta City Council and APS School Board Member District 1, Katie Howard. Both are "graduates" from Morningside, and really wanted to come and see the new renovation! Our building has been here since 1934, and we have such a strong history here at MES. Here they spent some time with Mrs. Schill's kindergarten class, complete with refinished wood floors, new furniture, paint, blinds, technology and cabinetry - and even a non-working yet beautiful fireplace! We love visits from our public service partners. We know each of these Morningside grads keep kids in the forefront of their decisions.

Students have just finished their first MAP assessments. You will find the results in a sealed envelope coming home in Wednesday folders. Our 5th grade students shared their computers and helped kindergarten students to log into the assessment. This is such a great way for our oldest students to show their leadership, care and wisdom to our youngest learners - I know both groups enjoyed this partnership.

One of the most special partnerships of all is siblings... it is a life-long journey with memories made starting right here at MES! This 3rd grade student is walking his 1st grade brother to class. As a principal, I get to see images like this all the time. It just brings a smile to my face - so beautiful to see brothers and sisters walking hand in hand from the bus or cars, or as they leave or enter the building. Even though each sibling relationship is different, we very much encourage that family unity while here at school!

August 21, 2023

Posted by

Audrey Sofianos

on

8/21/2023

Welcome to our new counselor, Mr. Saidi Oseni! He brings a wealth of knowledge and experience to Morningside. Mr. Oseni has worked in a therapeutic residential treatment school setting, Dekalb County and APS as a counselor and as a Behavior/Engagement Specialist. He has spearheaded student support groups, increased participation of fathers/parents/guardians through "All Pro Dads", and created a group called "Men in Charge", which empowered boys in grades 3 -5 through mentoring. He has much experience with SST, 504 and IEP's – all ways to support students. As you can see, he is all about optimizing student and school success. Mr. Oseni absolutely rose to the top during our interview process last spring and I am thrilled he has joined the MES team! He is excited about being here and will be visiting classrooms, lunch, and recess periods to meet the students and staff.

Welcome to Mr. Oseni!

Friday, August 18th

Posted by

Audrey Sofianos

on

8/18/2023

Back to School Nights are next week! Please join us on 8/22/23 for the Kinder, 1st, and 2nd grade night from 6 - 7:30 pm or on 8/24/23 for the 3rd, 4th, and 5th grade event from 6 - 7:30pm. We prefer the sessions to be adult only if possible. Paid child-care is offered by MAS, Morningside After School. Please contact Mrs. Patricia at patricia@myafterschoolprogram.com if you are interested!

Snapshot of the Life of a 5th Grader at MES: Our 5th graders are located in what we like to call the 5th Grade Penthouse! It is their own floor, with no other grade levels in the area. New restrooms, new furniture, new everything! One of the classrooms does not have windows, so Ms. Taylor has maximized the space nearby for students to read about "Multicellular Organisms" in a corner with windows.

In 5th grade, kids are a part of a team and teachers plan together. There were several activities during the science block, while in math kids were highly focused on taking their Unit 1 Assessment. Here kids are using microscopes to explore so they learn through teaching, reading, and activity.

In ELA with Mrs. Tyner, students are working with the teacher on academic vocabulary, "Wordly Wise". Students do activities and write with new vocabulary and learn about Latin and Greek root words throughout the year. I love the contrast of the new furniture along with the rocking chair in the background. Kids at this age love having choice as they complete assignments.

During the Unit 1 Math Assessment in this room, Ms. Daniels works one on one with students. Ms. Daniels is one of the teacher GO Team members, and she knows one of our "Strategic Priorities" this year is to "Focus on Individual Student Needs"!

It is Campfire Friday in Ms. Blair's class, as students are using those Wordly Wise vocabulary words to write a creative story, with blankets and the fire "crackling" in the background. Even at 5th grade, students like to sit on the carpet or use wobble stools as they work in small group or individually with the teacher. It warmed my heart today to visit all of these rooms - hard working students and teachers in each of the classes! Future blogs will give a snapshot of each of the grades, so stay tuned!

Social life for 5th graders becomes more and more important throughout the year. Many of these students have been together since kindergarten at the Briarcliff Road Kinder Center! When I visited each class during the first days of this year, I shared how happy I am that this particular group is the first in the 5th Grade Penthouse. I think back on their path to 5th grade: from kinder center to partial year at E. Rock Springs, to virtual, to Inman property and now back HOME, what a journey. They deserve this special "year at the top" of elementary, the first to use the penthouse, and just the joy of being together in our newly renovated space. Students enjoy independence at a local business last week - I crashed the venue and surprised them!

Friday, August 11, 2023

Posted by

Audrey Sofianos

on

8/11/2023

Lots of parents joined us for our special Kinder Coffee Talk! Dr. Sinclair led the packed house session for parents to learn about all things K for the start of the year. More information for parents will come at our Back to School Nights for K - 2 on August 22nd and for 3-5 on August 24th.

Beyond our students, the stars of the kindergarten show are our AMAZING teachers! Our team of six are FIERCE about teaching kindergarten and are highly expert in their work with our youngest learners. These teachers love guiding the transformation that takes place during the kinder year - such a special time for this age group.

On the other end of elementary life is 5th grade. 5th grade students get special priviledges as the oldest in the school. This includes a big Friday grade level wide meeting highlighting positive actions that have happened throughout the week and a preview of the next week. The students also have an historic practice of visiting local businesses together after school. In 5th grade, students thrive with social activities, as they enjoy their last school year together.

5th heading to local businesses:

Trying out the "5th Grade Penthouse Hall" for the big meeting:

The smiles in 3rd grade music and PE!! In Mrs. Relyea's music class, students were working with drum sticks to learn patterns, cooperate with a partner and get that rhythm to the tune "I'm a Believer". It was precious, parents get ready for those requests for drums and other percussion instruments!

PE students in 3rd were warming up to "This or That". Students make a choice of some kind, such as their preference for either golf or hockey. After the choice is made, Coach Corso's warm-up video directs the kids to the physical activity they then do based on the choice. Children do several of these to warm-up for the remaining activities. Note the new climbing wall in the background - thank you Morningside Foundation! Excited to see kids on that soon!!

The majority of 4th grade grade kids are giving a big thumbs up to the new lunch + recess combined schedule. I love getting student input as we transition back to our beautiful Morningside home and keep making improvements to the student experience. We are just beginning and will continue to evolve from here now that the renovation is almost complete. Parents/guardians are invited to join their child for lunch sometime this year. Lunch times and details were in the 8/10/23 "Digital Dolphin" newsletter parents should have received. If not received, click HERE to register.

August 3, 2023

Posted by

Audrey Sofianos

on

8/3/2023

It has been a fabulous week! Starting with the Meet and Greet on Monday, we have seen the evidence of the excitement over the opening of school this year. The line at 9am wrapped around the school! Kids and parents were waiting in anticipation for their first look at the finished classrooms and to meet their teachers!

Day one in a newly renovated school brings new locations, routines and processes for each part of the day. One of our favorite new spaces is lunch in the fabulous new cafe. 2nd graders are enjoying making new friends during the lunch period, with recess immediately following lunch for each grade. This hour that addresses a big part the social and emotional aspect of school for our kids is working well so far!

During the first days of school, our administrative team stays late each day to ensure all students are home via their various modes of transportation! Don't worry, if there ever is a dismissal issue, we are here to help. At least one of us stays late at school each day throughout the year to problem-solve any issues.

Lots of Activity at MES!

Posted by

Audrey Sofianos

on

7/28/2023

Action Item for all students!!! All students must have the MES Transportation Form filled out PRIOR to Day 1, TRANSPORTATION FORM We already have 87 students entered into PikMyKid for 23-24!

As we predicted, the property was THE place to be yesterday afternoon! Here you can see parents and students finding their own names and the names of favorite Morningside friends. Even if your best friend is not in your class, the start of the year is the perfect time to make new friends! Thank you to one of our parents for sending in this great picture of the excitement at the front doors!

Teachers met in teams today with our awesome assistant principals. Dr. Nakiesha Sinclair is going to work closely with Kindergarten, 1st Grade, 2nd Grade, Gifted, Special Education and Early Intervention. Mr. Brian Baron will work closely with 3rd Grade, 4th Grade, 5th Grade, Special Areas and English Second Language Learners. The assistant principals led parallel meetings to build community and establish expectations with lots of operational details for day one! We love our cafeteria and auditorium spaces - and our two great assistant principals!

Welcome Back Families!

Posted by

Audrey Sofianos

on

7/27/2023

The very special First Day of School is August 1st! We are back at 1053 E. Rock Springs Road and are so ready for the kids! Our theme this year is "Belonging". We all belong here at our newly renovated school and every single student is important to us! I can feel the excitement and energy in the community - so much positive energy from the teachers, staff, parents and kids. I promise to pour my love of kids and learning into every single day here at our special school. Our team is so thrilled to partner with you in the development of your child(ren)!

Student Class Assignments:
One of the most important and exciting moments of school is when you find out who your teacher is for the year! Guess what… we have already posted an alphabetical list of students and the homeroom teachers near the main office, across from the turf field! I hope you keep reading, but surprise! We know our property will be a busy place this afternoon.

A great deal of time, effort and thought has gone into the class placement process by our teachers and staff for the upcoming year. The Campus Parent Portal will also have this information, once APS opens it to returning students for the year.

Kindergarten and new families can get access to Campus Parent Portal once the year has started. We mailed the teacher assignments to our kinder families in the US Mail, sent out this past Monday. We can't wait for day one for all – but extra special for our youngest learners!

First Day of School:

We will have the "Dot" system in place (year 3) for students to find their classrooms. It is a cool scavenger hunt to find your classroom! These "dots" will be in place at the Meet & Greet on 7/31/23, and will remain for the first weeks of school. Depending on your child, it could be appropriate for Kinder, 1st grade, and new MES parent/guardians to escort the student to the classroom on the first day. It is up to you, but please know that we do have many of our youngest students riding the buses or getting dropped off in carpool on day one! We encourage all other returning students' parents to say good-byes prior to the child(ren) entering school. Starting on Day 2, we will continue to have many helpful staff to assist any students who need help finding the classroom. We ask that parents let students go to classes on day 2 on their own. They can do it - and we have trained staff here to help!

We also have our "Coffee & Kleenex" for parents and guardians in our MES Auditorium on Day One after arrival time. This is a casual event where PTA provides coffee and tissues so our parents/guardians can connect and support one another as students are dropped off for another school year. Will the "kleenex" be needed for tears of sadness? Or are those tears of joy and happiness? Stop by after you drop your child off to re-connect and/or make new friends in our MES community! I will stop by and so will Assistant Principals Dr. Sinclair and Mr. Baron along with parent leadership from PTA.

School Hours – Slight Change in Hours with 7:20 Drop-off, Biker, Walker entry time:
Doors open at 7:20am daily for student entry to classes. As we have less students, increased walkers and less carpool, this later entry time should work well for all. Student official hours are 7:45am - 2:40pm. The tardy bell rings at 7:45am. Our dismissal officially begins in phases, with the younger students being escorted to various locations starting a little after 2:30pm. Please note that all early checkouts must take place before 2pm.

Breakfast and Lunch:

Check out all things nutrition at the APS Nutrition Site. Families can fill out an application to qualify for a free or reduced lunch through the "Federal Eligibility Program – FEA". Breakfast is $1.50 and lunch is $3.00. You can pre-pay for breakfast and/or lunches right on the nutrition website.

Breakfast will be served in the MES cafeteria from 7:20am-7:40am. "Grab & Go" breakfast will be available for students who arrive in the cafe from 7:40 - 7:45am, and students will eat those breakfasts in the classroom. The cafe closes at 7:45am, but any students from late buses will always be accommodated and provided breakfast in the cafe. Most of our buses are here on time. We ask our carpool and walker students eating breakfast to please arrive early with the plan to provide time to eat breakfast at school. At 7:45am, the bell rings and the day officially starts!

Teachers will share lunch times as a part of kids' schedules. Depending on the lunch time, teachers may allow a snack time where you could pack a healthy snack for your student(s). Teachers will communicate that information directly with parents. We ask that you wait until later in August to visit your child during lunch so that we can establish our expectations and procedures in our new spaces.

Transportation:
At Morningside, we have bus service for students outside of the APS designated walk zone, carpool, our "walker pad", and areas for bikes for arrival and dismissal to school. Bus routes will be posted HERE.

We will be utilizing PikMyKid app for dismissal. We will send you via text and email the required MES Transportation Form starting tomorrow (need both teacher name AND bus routes posted for us to send you this form). Emails and messages to teachers are not used for official change in dismissal. This is all done through the PikMyKid app and any changes must be submitted prior to 2pm daily. Please visit the transportation page on our website by clicking HERE. for more information.

MES Parent Orientation, Thursday 8/3/23 at 5pm via Zoom

There is so much to know about "school" that we have decided to add this meeting tailored for our school and parents. I know that there are many questions regarding school safety. We will also hear from staff on how to build strong parent-teacher-school connections. This orientation will happen in a zoom meeting, for MES parents only, so that we can transparently and securely share our safety plans. The recording will be available via a secure-known link shared only with our MES staff and parents.

During this meeting, you will learn specifics about our school safety plan and the parent/school partnership, as well as plans for MES as we return "home". The meeting will be recorded and available to MES only. This session is intended for ALL parents, new and veteran, with content curated by MES staff - including teachers, our school resource officer and our support staff. The zoom link will be sent directly to parents via our Campus Parent Portal text & email system.

Important Dates for your Calendar:

Friday, 8/4/23 at 8am in MES Auditorium - Kindergarten Parent Welcome

Save the Date for K – 2 Back to School Night on Tuesday, August 22nd, 2023

Save the Date for 3 – 5 Back to School Night on Thursday, August 24th, 2023

One Week To Go!

Posted by

Brian Baron

on

7/21/2023

One Week to Go!

As we continue our preparation to welcome back our Dolphins on Day One, I wanted to share a few pieces of logistical info that you may have been wondering about as we reopen Morningside East Rock Springs!

What about transportation?

Please take a look at our MES Transportation page that includes information about arrival and dismissal, modes of transportation, as well as an updated transportation map! https://www.atlantapublicschools.us/Page/64886

All families will be required to fill out an MES Transportation form for the new school year. This is the information that will be uploaded into our dismissal app, PikMyKid. Take a look at the PikMyKid page to learn more about the app or refresh your memory from last year!

How will my student find his/her class on Day One?

As always, our "follow the dot" paths will be in place. Each grade level will have a pathway created with colored dots on the floor leading to classrooms. There will be TV monitors around the school to help everyone see which colors indicate specific grade levels!

Can I walk my child to class?

On Day One, you are welcome to walk your child to the classroom. After Day One, no matter the transportation method, our MES students walk to the class on their own, without a parent. We have trained adults ready to assist, with much expertise in transitioning our students to their classes. Kids also love following the dots on their own!

** This is an example of what the monitors will show for students to match the color to their grade level.