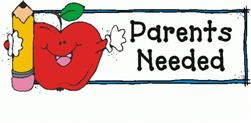 We are looking for parents to serve as Room Parent for their child's homeroom class. If interested, please contact the parent center at: 404-802-4056. Below are details related to the role of Room Parent.

Responsibilities

Work effectively with your classroom teacher.
Help build friendly relations among parents in the classroom.
Encourage teacher(s) and parents to develop a "team effort" between home and school.
Interpret and promote the work of the PTA within the school and community.

Specific Duties

Provide teacher with assistance with classroom projects, field trips, celebrations, etc.
Encourage parents to sign up for the Class Dojo and Remind to receive school notifications
Coordinate with parents for holiday parties.
Coordinate teacher appreciation activities for Teacher Appreciation Day.
Make every effort to attend PTA meetings and share meeting information with parents.
Involve as many parents as possible in class activities.
Acknowledge volunteers with thank you letters or notes.
Work with the Parent Center Team to help assist and promote community events.