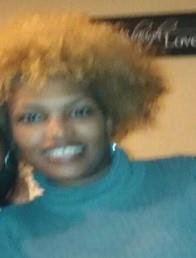 Phone:
Email:
Degrees and Certifications:
Ms.

T. Clark
Greetings!
My name is Ms. Tracy Clark, I teach Reading and English-Language Arts at William Boyd Elementary School. I was born in Atlanta, Georgia and I am a product of Atlanta Public Schools. I say this with great pride and hope that you and your child with be able to express the same sentiments. I attended Tuskegee University, and receive a bachelor's degree in elementary education. I furthered my education and obtain a master's degree at Central Michigan and a specialist degree at Lincoln Memorial in Tennessee. I am very excited to be a part of your child's educational experience.
Atlanta Public Schools district vision is one which is based on a high-performing school district where students love to learn, educators inspire, families engage and the community trusts the system.
My vision is one where students can learn, explore, create, problem-solve and participate in a rigorous curriculum in order for them to be college and career ready. This year in Reading, our 4th graders will be in a class centered on the vision of reaching their highest potential. Students will have a fun, exciting and rigorous classroom setting that allows them to explore all the components of Reading and embark on learning their history in Social Studies so that they can make an impact on our societal issues that we currently face both in the real world and in the classroom.
I am very passionate about the power and opportunity that mastering Reading can give our children. Reflecting this passion, I am dedicated to leading our 4th graders in mastering the arts using objectives aligned with the state standards to help them excel on the Milestones, and in future grades. My goal is to push our 4th graders to their full potential, encourage them to push themselves, and above all, make Reading an enjoyable experience.
I firmly believe that parental involvement is key to the success for our student's future. Following this belief, I welcome the opportunity to serve your students in any capacity that I can to ensure the growth and success of your students for future endeavors.
I look forward to working with your children and seeing all of the great things that we have planned for your student's growth and success.
Ms. T. Clark
4th Grade Teacher, Boyd Elementary School
Click here for my Google Classroom.