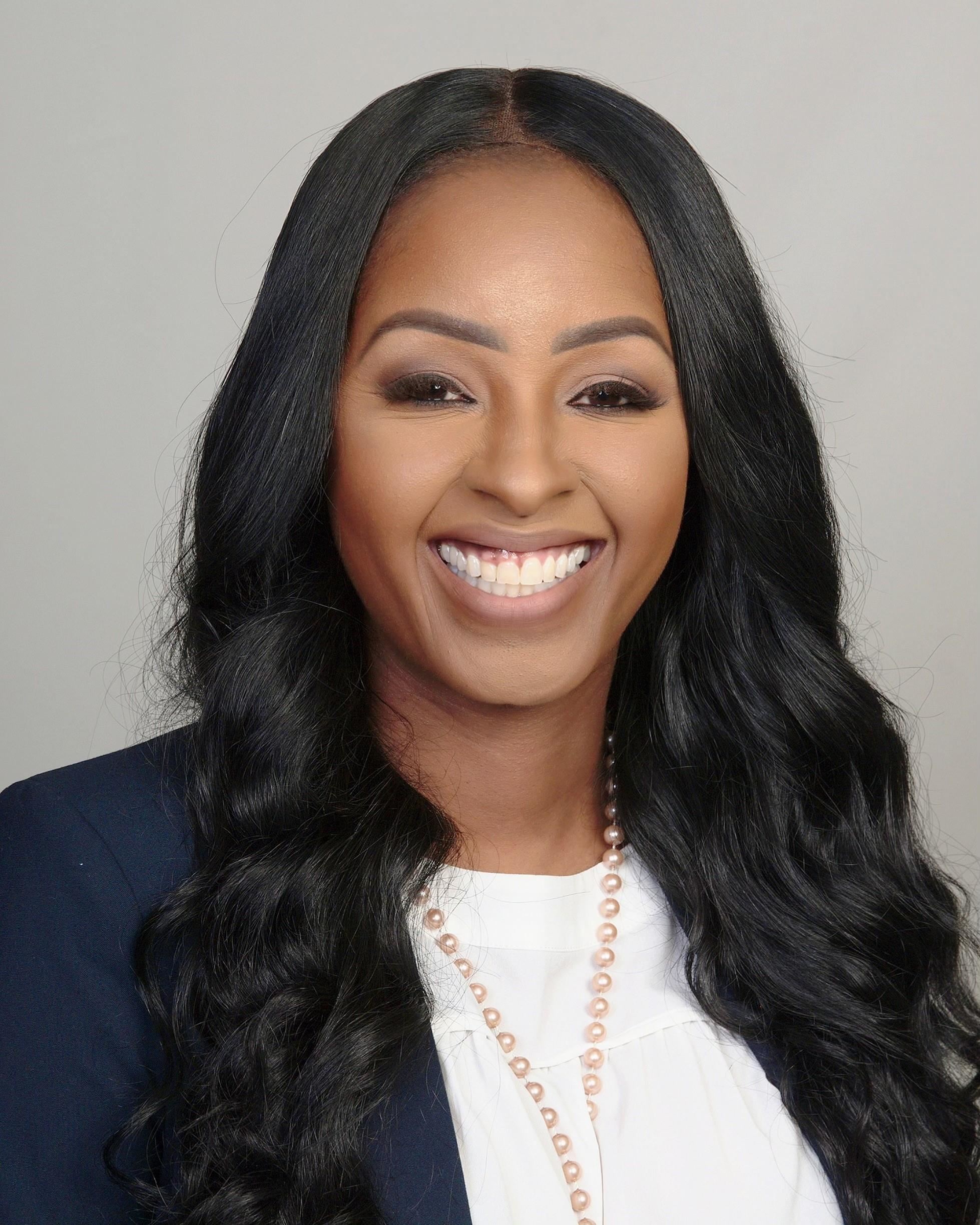 Phone: 404-802-8500
Email:
Degrees and Certifications:
Ms.

Rasheema Caldwell - Assistant Principal

Rasheema Caldwell is an experienced district and school-based leader, with a passion for academic and student development. Ms. Caldwell's journey in education began her junior year at Florida A&M University where she participated in a mentoring program at a local middle school in Monticello, Florida, later serving as a teacher, earning recognition as one of the top five first-year teachers within the state of Florida achieving the highest gains in Reading. Ms. Caldwell loved her students' results and invested in her teaching career, going on to serve as an elementary school teacher for the next ten years.

Ms. Caldwell entered Atlanta Public Schools (APS) in 2012 as an Instructional Coach at Harper-Archer Middle School, where she became a champion of data collection. In 2014, Ms. Caldwell went on to become an Assistant Principal at Harper-Archer Middle School and since that time has served as an Assistant Principal of Grove Park Intermediate and Benteen Elementary School.

Ms. Caldwell became principal, February 2019, of Woodmont Charter School (K-8), located in Tampa, Florida. She successfully maintained the school's culture with a mid-year transition in leadership, ending the school year with a "B" school rating under Florida's Grading System.

Ms. Caldwell transitioned to HAES from our very own district where she has worked for the past two years. She has served in the capacity of an Instructional Leadership Coordinator, and for the District's newly structured Instructional Development and Design Office, as an Innovative Designed Specialist. Within these positions combined, Rasheema has worked directly under the Associate Superintendent for the Washington, Carver, and Grady Cluster Schools, the Director of Professional Learning, and the Director of Instructional Development and Design, providing academic service to a diverse population of schools, building the capacity of leaders, and helping to improve efficiency and effectiveness for both virtual and face-to-face instruction.

Motivated by her work as an educator, Rasheema earned a Master's Degree in Curriculum, Instruction and Technology Design from American Intercontinental University in 2005 and a Specialist Degree in Educational Leadership from Nova Southeastern University in 2009. Ms. Caldwell has continued her journey of professional and personal growth by becoming a doctoral candidate of Education with the anticipated graduation date of May 2022. Rasheema says, "despite it being a great deal of literature on specific issues addressing or considering restructuring leadership preparation programs or school districts pushing to develop programs to increase a pipeline of talent within an organization, there is very little research explicitly addressing the perceptions of educational professionals who hire leadership candidates and the identification of recurring traits needed to successfully lead to the appointments of administrative positions, after program completion through the interview and selection processes". Rasheema says school districts can also use the research to ensure learning targets and simulation processes are structured around those traits helping to close the gap and ultimately hiring successful leader who will focus on academic and student development.