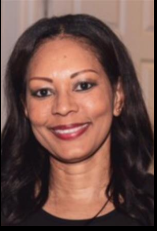 Phone: 404-802-8500
Email:
Degrees and Certifications:
Ms.

Janet Green - Assistant Principal

Janet Green is a native of Tallahassee, Florida but has called Atlanta home for the past twenty three years. The value of an education was instilled in her at an early age from her great grandmother who was instrumental in raising her. This value for education ignited a passion in her to be a lifelong learner. Ms. Green feels that she was anointed to be an educator and that it is incumbent upon her to educate others and to make a difference in the world.

Ms. Green believes that her greatest accomplishment was being blessed with an angel, who she affectionately calls, daughter. When Janet is not working she enjoys traveling the world and spending quality time with beloved family members and friends.

Janet Green holds a Bachelors and Masters Degree in Elementary Education from Florida Agricultural and Mechanical University. She received her Educational Leadership Certification from the University of Georgia, a Reading Endorsement from the University of West Georgia, and Special Education Certification from Florida State University.

During her twenty seven year tenure in education, Ms. Green brings a wide range of talents and abilities both domestic and internationally. She has served as a Special Education and General Education Teacher, Reading Specialist and Adjunct Reading Instructor, Curriculum Specialist, Data Support Specialist, Training Consultant, Instructional Coach, Academic-Vice Principal, and Assistant Principal. The focus of her work for the past nineteen years has been in successful School Turnaround. Ms. Green has collaboratively worked with school teams of diverse backgrounds and experiences to significantly improve student learning outcomes, school culture and climate. She is passionate about her work and can often be heard saying "May the Work That I've Done Speak for Me".

Ms. Green is proud to be a Harper-Archer Elementary School Trailblazer and is Ready2Blaze!