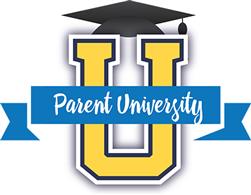 CSKYWLA COMMUNITY JOIN US FOR PARENT UNIVERSITY

What Is Parent University for our parents?

Parents of all grades will understand the purpose of SEL and how it's implemented at CSK... Parents will receive a snapshot of the SEL curriculum, including: coping skills, respecting authority, respecting diversity, how to build self-esteem. The group will also be introduced to ways to combat cyberbullying. Parent University will provide a review of steps to take to ensure students are prepared for academic success, including: scholarship search, successful application submission and many other topics to support their child's academic and social development.