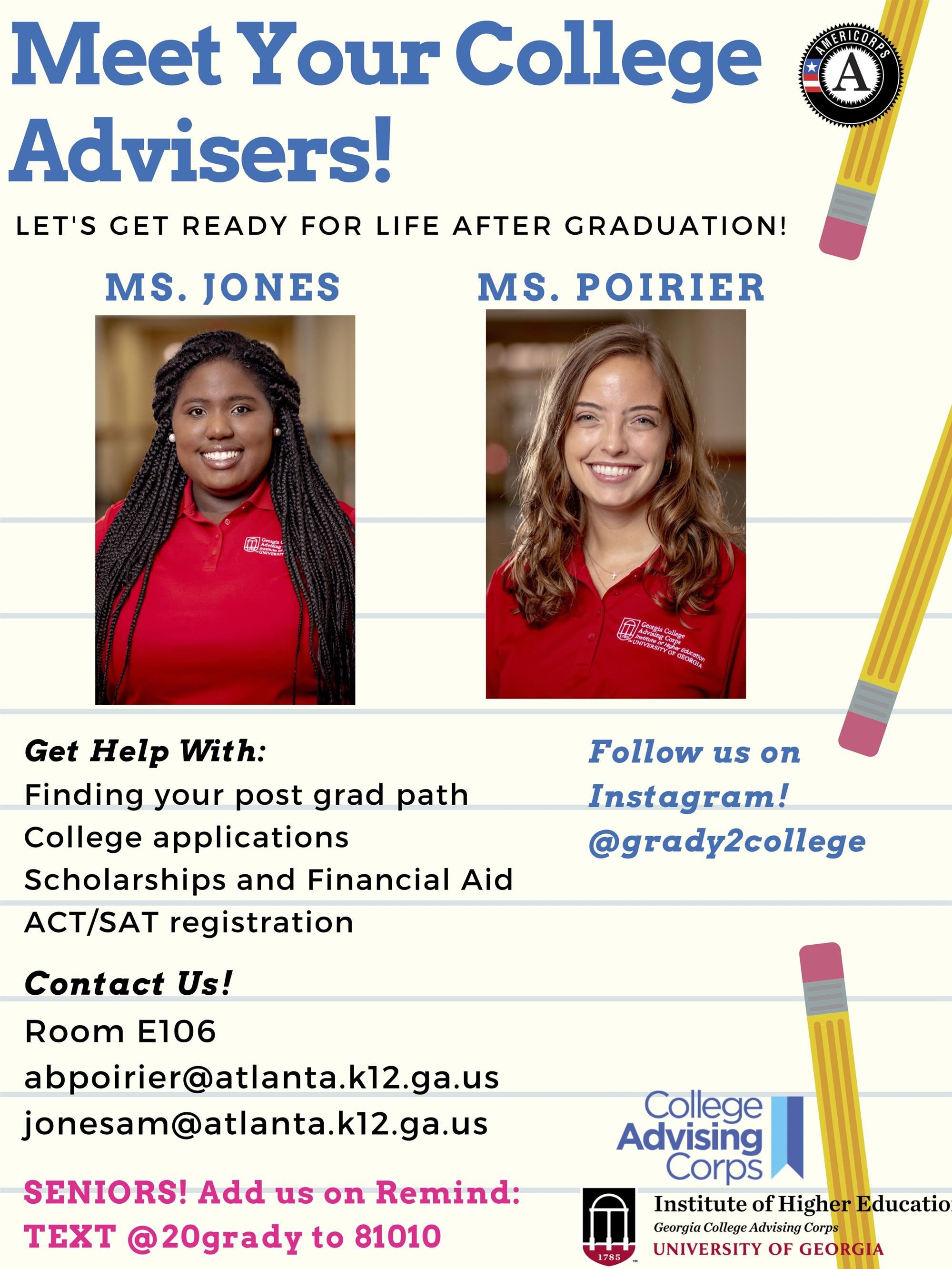 Phone:
Email:
Degrees and Certifications:
Ms. Jones & Ms. Poirier

Ms. Jones: Graduated from Spelman College with a Bachelor's of Arts in Psychology.

I advise because I am passionate about helping young people go to college. I firmly believe that the opportunity for higher education should be accessible for all students regardless of race and socioeconomic status. Furthermore, it is my belief that knowledge is power. Through a college education, students have the opportunity to gain the knowledge and power to shape their future.

Ms. Poirier: Graduated from the University of Georgia with with a Bachelor of Science in Consumer Journalism.

I advise because I want to simplify the college process for high school students by giving them the resources, support and knowledge they need to be successful. I believe education is one of the most powerful tools in today's society, and I want my students to have the opportunity to unearth their full potential by attending college.