Return to Headlines
Updates on Vaccines and Surveillance Testing! Important!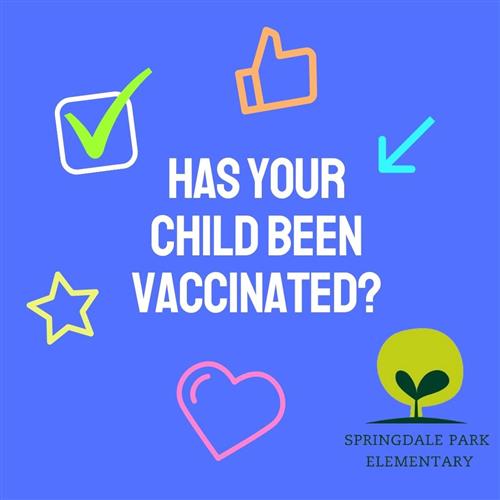 SPARK continues to encourage everyone ages 5 years or older to take the COVID-19 vaccine. At SPARK, 26% (190/719) of our total student population is vaccinated. We would like to see our vaccination rate for students increase so we can help ensure that all of our kids remain in school.
The vaccine is widely available throughout our community and the Fulton County Board of Health has several options as well, including mobile units. Register to receive a vaccine at http://apsvax.coreresponse.org/
Q&A on Vaccinations & Surveillance Testing as of 12/9
What does it mean for my kid if he/she is fully vaccinated?
A fully vaccinated child is someone who has had both doses of the vaccine and it has been a full two weeks out since the second dose was administered.
If your child is fully vaccinated:

Per CDC Guidelines – Your child would not need to quarantine at home if they are exposed to someone (student or staff) who has tested positive for COVID-19. This means your child will be able to continue with face-to-face instruction at SPARK.

If your child is not vaccinated:

Per CDC Guidelines – Your child will need to quarantine if he/she has been exposed to someone who has tested positive for COVID-19. Your child will need to quarantine at home for a minimum of 7 days or 10 days if a PCR test is not administered. Your child will need to participate in virtual instruction throughout the quarantine period.
What if my child contracts COVID-19 but is fully vaccinated?
Similarly to an unvaccinated child, your child will need to isolate for a full 10 days and will participate in virtual instruction from home. We will provide more information on a case by case basis.
Do we need to provide SPARK with proof of vaccination for our child?
In the event that your child is exposed to someone with COVID-19, we will ask that you share your child's vaccination status with the school at that time.
Does my child have to continue to participate in surveillance testing if they are fully vaccinated?
At SPARK, we want to encourage families with vaccinated or non-vaccinated children to continue with COVID-19 surveillance testing. Being vaccinated does not mean your child or you cannot contract COVID-19. It just means that the symptoms you may experience because of COVID-19 may not be as severe.
If your child is not currently participating in COVID-19 Surveillance testing, we encourage you to provide consent so they can be tested at SPARK every Friday. You can complete an online consent form by clicking here. https://studentapp.viralsolutionsga.com/consent
For more information about surveillance testing at SPARK, please click here. SPARK Surveillance Testing
Should parents continue to report exposures to positive COVID-19 individuals that are not affiliated with SPARK?