Return to Headlines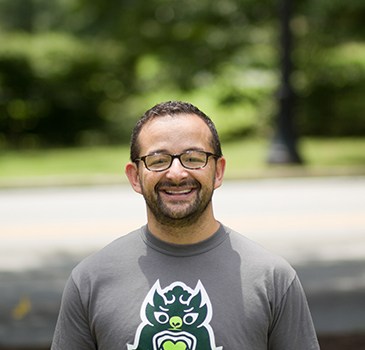 Dear Springdale Park Parents and Guardians,
Welcome to the 2019-2020 school year! We are very excited about this year as we are expecting it to be our biggest and best!
I hope you and your family have had an opportunity to enjoy your summer vacation and these hot summer days because the first day of school is right around the corner. We are excited to share the wonderful new addition of our basketball half court on campus and our Media Center renovations. We cannot wait to have all of our new and returning students in the building on August 12, 2019!
All summer long, we have been preparing for the return of our SPARK students while ensuring that our new school year will be an engaging and rewarding experience for your child's emotional, intellectual, physical and social well-being. As principal, I look forward to working with the best students, teachers, staff, parents and community in Atlanta Public Schools while introducing continuing SPARK initiatives such as; Family Focus Nights, our school year theme of "Be SPARK", our commitment to reading and writing instruction per our school strategic plan, our re-commitment to our environmental and sustainability program and our new STEM initiatives.
I have enclosed information outlining specific details related to our Sneak Peek, New Parent Orientation, and Back to School Night events. Please mark your calendars, as we look forward to seeing you there! For parents of returning students to SPARK, please access the parent portal via our school website to review your child's assigned homeroom teacher. You can access this information beginning the week of July 29 through the Infinite Campus link located on the SPARK homepage. For parents of Kindergarten or new students to SPARK, you will receive your parent portal access at New Parent Orientation or Sneak Peek.
New Parent Orientation - New Parent Orientation is on Friday, August 9, 2019 from 8:00 a.m. - 9:00 a.m. in the SPARK Cafeteria. All new parents to SPARK are encouraged to attend. This is an opportunity to learn about the ins and outs of SPARK and get as much information as possible prior to meeting your child's teacher at Sneak Peek on the same day.
Sneak Peek - Sneak Peek is on Friday, August 9, 2019 from 9:30 a.m. - 11:30 a.m. Sneak Peek for all new and returning SPARK students will be held from 9:30 a.m. - 11:30 a.m. in various locations throughout the school. At Sneak Peek you will be able to do the following:
collect homeroom assignments and meet/chat briefly with your child's teacher
receive transportation information(bus, carpool, walker information)

Please note that all carpool students will need to receive a new 2019.2020 carpool mirror hang tag

receive meal program information
sign-up and pay PTO membership dues
receive parent portal login information & purchase SPARK spirit wear
SPARKPTO - Back to School Night - Back to School Night is on Thursday, August 29, 2019 from 5:00 p.m. - 7:30 p.m. This event will highlight the wonderful things that our teachers will be teaching throughout the school year, the high level of expectations we will set for our students and ways in which you can support your child and our teachers in their efforts.
SPARK would love to have you help with Sneak Peek and Back to School Night. If you are interested in volunteering to help with these events, please reach out to our SPARK PTO!
As we continue to prepare for the first days of school, we look forward to working with and meeting each of you. Enjoy the last few weeks of summer and I look forward to seeing you soon.
Sincerely,
Mr. Terry Harness
Principal