Return to Headlines
Universal Screener for Social, Emotional & Behavioral Health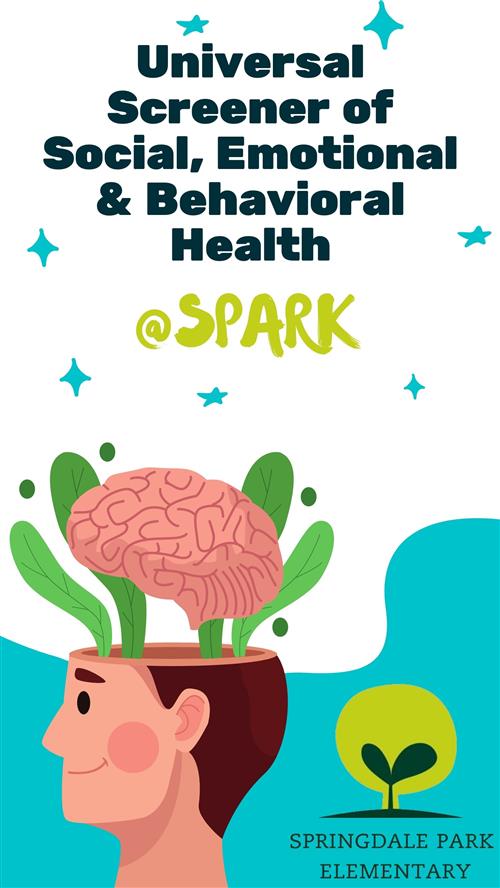 On Thursday, September 9th your child will bring home the following letter regarding a district wide initiative to support the Social, Emotional and Behavioral well-being of our students. If you would like your child to participate, no further action is necessary. If you would like your child to OPT-OUT of participation, please send a signed copy of the letter back to your child's teacher or complete the online OPT-OUT Form.
Universal Screener OPT-OUT Form
-----------------------------------------------------------------------
Date: September 9th, 2021
Dear APS Parents and Guardians:
Atlanta Public Schools is committed to creating a culture of student support, and supporting the needs of the whole child. One way we are addressing the whole child is by identifying student strengths and areas for growth relative to social, emotional, and behavioral well-being. In our continuing efforts to support the well-being of all students, we will be administering a universal screener of social, emotional & behavioral health. The assessment consists of a brief rating scale that will be completed by the homeroom or advisement teachers to aid in identifying students who may be at risk to develop academic or other school-related concerns. In addition, students ages 8 and above (3rd – 12th grade) will be invited to complete a self-rating that will take 5 – 15 minutes to complete. We acknowledge the importance of parent input into this screening process, therefore parents of students grades Pk-12 will also be invited to complete a brief rating scale about their student(s). Together, this information helps us to understand the needs of all students, and to make effective plans to support those needs at the school, class, and individual levels.
The universal screener that was chosen by the District to help identify student strengths and areas for growth is the BASC-3 BESS (Behavior and Emotional Screening Scale). The screener will be administered during the Fall semester (Sep. 16 – Oct. 1) and during the Spring semester (Feb. 16 – Mar. 1) to help support students and promote their social emotional well-being.
No action is required if you agree with your student's participation in the screening; if you would prefer that your student NOT participate in the universal screening, please complete and sign the portion below to opt-out of the screening and return this form to the homeroom teacher by September 16th.
If you would like more information about the universal screener, have any questions regarding the screener or screening process, or would like to inspect the screener, please contact APS' Director of Student Support & Interventions, Dr. Shannon Hervey at Shannon.hervey@atlanta.k12.ga.us.
Sincerely,
Terry Harness, Principal
I have read the above statement and request that my child OPT-OUT of the BASC-3 BESS (Behavior and Emotional Screening Scale) universal screening for the 2021-2022 SY. I understand that by signing this form, my student WILL NOT be included in the school-wide screening.
Student's Name (print) ___________________________________________________
Parent/Guardian's Signature___________________________________________ Date______________
You may also opt your child out by using the Electronic OPT-OUT Form by clicking.
------------------------------------------------------------------------
9 de septiembre de 2021
Estimados Padres o Tutores de APS:
Atlanta Public Schools está comprometida a crear una cultura de apoyo a los estudiantes y a contemplar las necesidades de los niños como personas completas. Una de las formas en que estamos atendiendo a los niños de manera integral, es identificando las fortalezas y las áreas de crecimiento en relación con el bienestar social, emocional y con la conducta de los estudiantes. En nuestros continuos esfuerzos por apoyar el bienestar de todos los estudiantes, realizaremos una evaluación universal de la salud social, emocional y la conducta. La evaluación consiste en una breve escala de calificación que será completada en el salón principal de clases o por los maestros asesores, para ayudar a identificar a los estudiantes que pueden estar en riesgo de desarrollar problemas académicos o relacionados con la escuela. Además, se invitará a los estudiantes de 8 años en adelante (3º a 12º grado) a completar una auto evaluación que tomará entre 5 y 15 minutos. Reconocemos la importancia de la participación de los padres en este proceso de evaluación, por lo tanto, los padres de los estudiantes de los grados Prekinder-12 también serán invitados a completar una breve encuesta de calificación sobre su(s) estudiante(s). En conjunto, esta información nos ayudará a comprender las necesidades de todos los estudiantes y a hacer planes efectivos para apoyar esas necesidades en la escuela, la clase y los distintos niveles individuales.
La evaluación que fue elegida por el distrito escolar para ayudar a identificar las fortalezas y áreas de crecimiento de los estudiantes es el BASC-3 BESS (Escala de evaluación de comportamiento y emociones). La evaluación se realizará durante el semestre de otoño (16 de sept.- 1 de oct) y durante el semestre de primavera (16 de feb.- 1 de mar.) para apoyar a los estudiantes y promover su bienestar socioemocional.
No se requiere ninguna acción si usted está de acuerdo con la participación de su estudiante en la evaluación; si prefiere que su alumno NO participe en la evaluación en general, complete y firme la porción de la hoja a continuación para optar por no participar en la evaluación, y entregue este formulario a Profesor de aula 16 de septiembre.
Si desea obtener más información sobre la evaluación, o si tiene alguna pregunta acerca del proceso de evaluación, o quisiera revisar el examen, por favor contacte a la directora de Intervención y Soporte de Estudiantes de APS, Dra. Shannon Hervey en Shannon.hervey@atlanta.k12.ga.us.
Atentamente,
Terry Harness, Principal
He leído la declaración anterior y solicito OPTAR que mi hijo NO participe en la evaluación en general BASC-3 BESS (Escala de evaluación de comportamiento y emociones) para el año escolar 2021-2022. Entiendo que, al firmar este formulario, mi estudiante NO SERÁ incluido en la evaluación de toda la escuela.
Nombre del Estudiante (letra imprenta) ___________________________________________________
Firma del Padre o Tutor ________________________________________
Fecha ________________