Return to Headlines
Free Resources during School closure.
Students now have an icon on myBackpack that will take them to a flyer with Important numbers they need to know. Every time students log on to myBackpack, the "Need Help" notification will pop-up for their review/closure.
UPDATE: The message has been set to show whenever a student logs into myBackpack up until the Monday that school begins.
Here is the icon:

Below is the message students will see:
New updates as of 4/16/2020
Thomasville Heights and Washington High School as APS Food Distribution Sites are closed. The District has already been busing food to the Thomasville and Washington school community families and that will continue. See flyer below for other Distribution sites.
APS will be closed for Spring Break, April 6-10, and no food distribution will occur for our families during that time. However, we have arranged for families to pick up a weekly supply of shelf-stable groceries this Saturday, April 4 from 9 a.m. to Noon, while supplies last, at our five anchor sites: Bunche MS, Cleveland Ave ES, Douglass HS, Phoenix Academy, and Sylvan Hills MS. Please view and pass along the revised Emergency Food Distribution Schedule for Spring Break and beyond
We know this is a difficult time.. Please click the link below and watch:
https://urldefense.proofpoint.com/v2/url?u=https-3A__www.youtube.com_channel_UC1TodLH8tjjMrlV-5FXkI89bw&d=DwMFAg&c=pRqH8TGe5XvVuak1ltMUzg&r=mLzxxQhBLOAn-LjcihSU73BkevhcIvCcC5yrabKD9WY&m=HpK-1G9NxcBEWFeD6KV9DeAEH8_XTGrt2viRBBv4B_A&s=Bhu1j-FIW6-HwbCJwwthGCaL3Zfs8KtcbCNBEQHDTiM&e=
Click on the link below on Dealing with Anxiety:
Comcast Free Internet for those students who do have access to the internet at home
Save the Image (Resources For Accessing The Internet) below and enlarge to read.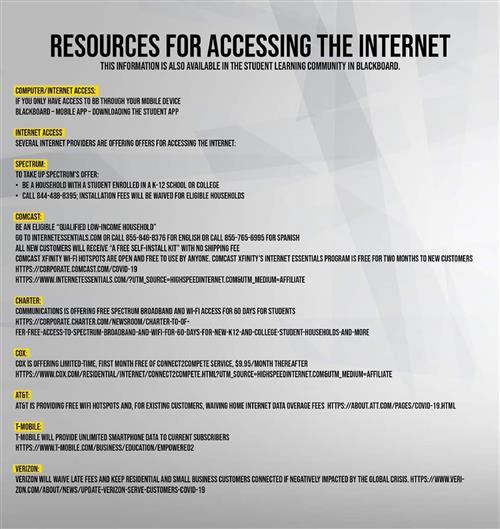 Free Food for All APS students.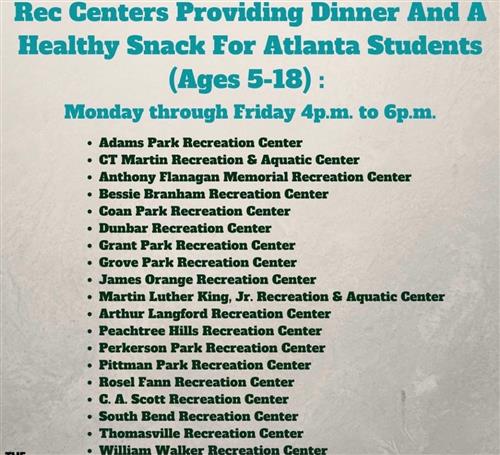 United Way in collaboration with Lyft is offering FREE rides for families. If families contact the 211 division, they can receive a one- time round trip via Lyft to a doctor's office, food pantry, etc.,
Families should:
Dial 2-1-1 via Phone or mobile device 24/7/365. Dial 2-1-1
Text your their code & need to 898-211.
Download the free 2-1-1 app from your device's app store (search for 211)
Search United Way 211 database online for additional resources: http://211online.unitedwayatlanta.org/