Return to Headlines
Parent Resources/ Meetings/ Important Info
@ Promise is inviting you to a Kick Back. See the link to access the flyer:Kickback Flyer
Save the date for the 2022 Virtual Annual Summer Camp Expo.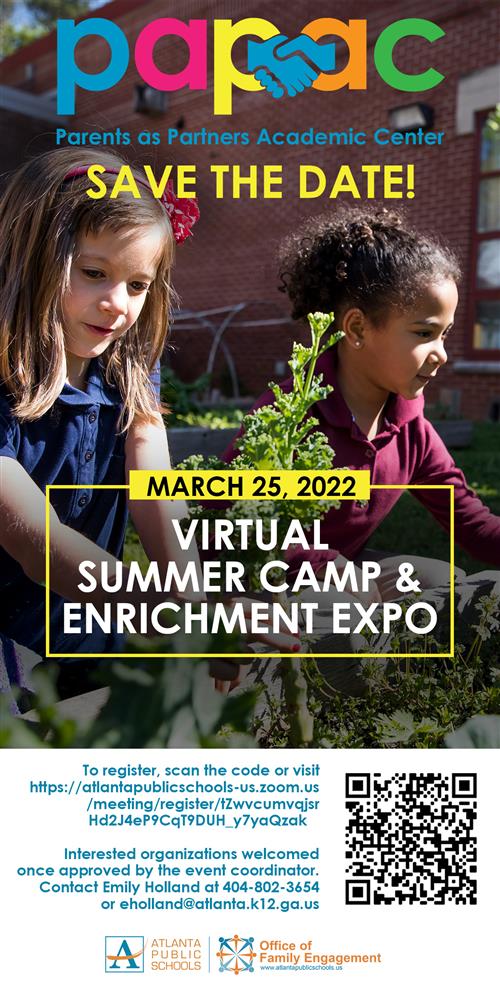 1/24
Please access the link below for the dates for the 2022 Parent Leadership Academy (PLA) :
1/13/22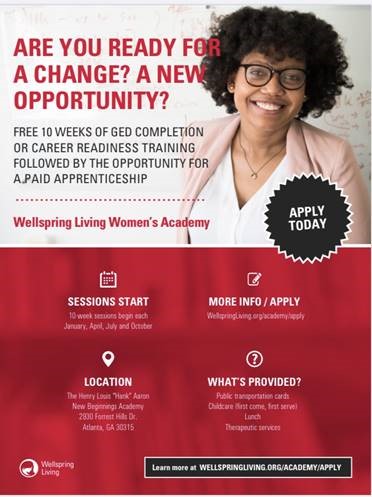 12/16/2021
Hello Community Partners,
Goodwill of North Georgia is starting 2022 with a great opportunity for women interested in careers in highway construction.
On Monday, January 10th, an eight-week Highway Construction/CDL:B training program will begin. Graduates will earn Flagging Certification, OSHA 30, Electrical Maintenance Repair, Plumbing Maintenance Repair, Adult First Aid/CPR and CDL:B certifications.
This program is offered in partnership with the Georgia Department of Transportation (GDOT) andat no cost to participants.
As with all Goodwill skills training programs, participants will benefit from learning crucial job readiness training, a resume workshop, and hands-on highway construction training with expert instructors.
Participants will also:
· Complete two weeks of on-the-job training with GDOT
· Have a PAID internship experience
· Be supported with employment placement services
Please have interested women reach out to:
C3 Navigator
Sheretta Sanders
404-980-8930
Please click the links below to access the Vitural amily Engagement Conferece flyer for details for the conference held Novemeber 15-18th.
APS Parent and Family Engagement Conference 2021
APS Parent and Family Engagement Conference 2021_FINAL -Spanish
Clikc below to review the Newsletter for November:
Coretta Scott King YWLA | Smore Newsletters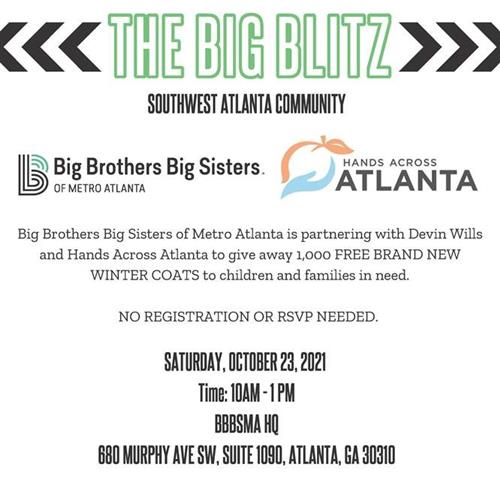 Parent Resources for CSK 2021-2022.
CLICK BELOW TO ACCESS THE FALL PARENT NEWSLETTER:
CSK PARENT NEWSLETTER FOR MIDDLE SCHOOL
Fulton County if offering a Fulton Fresh Mobile Market on Tuesdays, Wednesdays and Thursdays, October 19th – November 18th. Anyone interested will need to visit https://fultonfresh.foodtalk.org to register for a FREE account and complete a short online module before arriving to the outdoor market to receive FREE produce.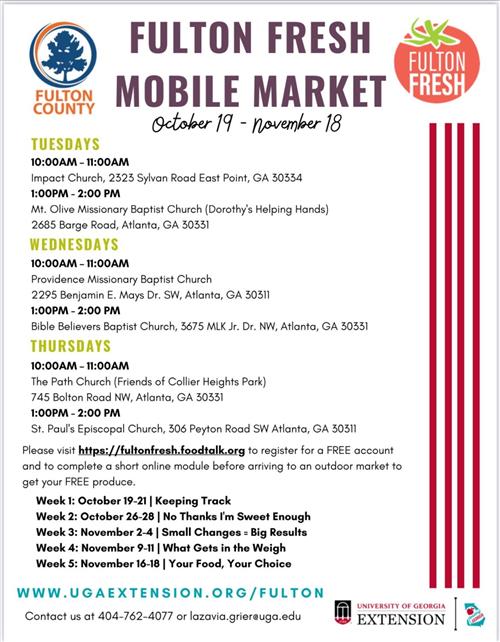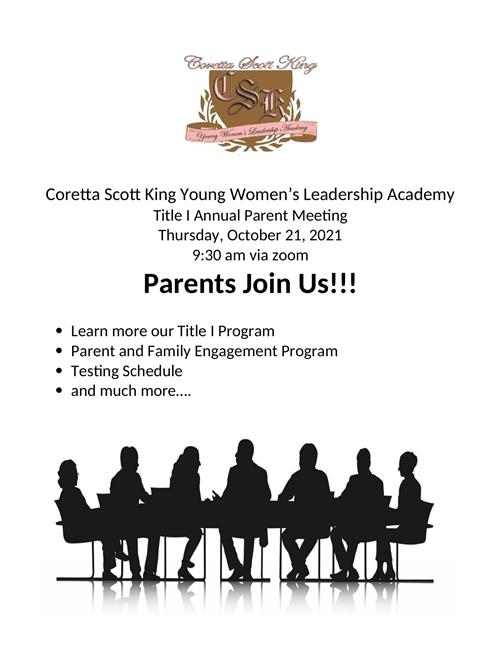 CSK PARENT NEWSLETTER FOR HIGH SCHOOL
Please see detailed info below for parent resources.
The Young Adult Guidance Center (YAGC) is assisting individuals and families who have been negatively impacted by the COVID-19 pandemic. If you, staff and/or families live in Fulton County and need assistance, please find attached the flyer and form.
Young Adult Guidance Center- Assistance for Fulton County Families