Return to Headlines
Welcome Perkerson Families
T.J. PERKERSON ELEMENTARY SCHOOL
2040 BREWER BLVD. SW
ATLANTA, GA 30310
404-802-3950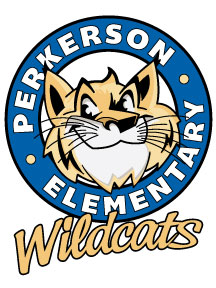 June 27, 2018
Dear Parents and Students,
Welcome Back!
I am thrilled to begin a brand new year! Perkerson has been re-imagined. There are so many new and exciting things in store for our students! We have done many renovations to the building including a new media center, front office, and cafeteria. Besides a host of new teachers, I would like to introduce Mrs. Melanie Sithole as our new Assistant Principal and Mr. Floyd Holland as our new Instructional Coach.
Below are some important dates.
7/17/18 Carver Cluster Community Meeting at Sylvan Middle School 6 p.m.
7/28/18 9 a.m.- 1 p.m. Back-to-School Bash @ Georgia World Congress Center
7/30/18 Open House 11 a.m.-1 p.m. Please make sure to attend!
8/1/18 7:30 a.m. First Day of School!!!
8/9/18 @ 6 p.m. PTA Meeting- Important meeting to begin the chartering process for our new PTA
9/6/18 @ 6 p.m. PTA/Title I Meeting- Important meeting to complete the chartering process and elect officers for PTA
Please review the important information below to help us have a safe and productive school year:
We are a uniform school. Students are expected to wear uniforms Monday through Thursday. On Friday, we encourage students to purchase a Perkerson shirt that can be worn with an appropriate pair of pants, jeans, shorts, or skirt. If your child is not in uniform, you will be contacted by the school to address this situation.
No student should be dropped off at school before 7:20 am. There is no supervision available until that time.
If your child is going to be a car rider, it is imperative that you follow the directions of those staff members who are directing traffic. DO NOT GET OUT OF YOUR CAR. Your child will be escorted safely to your car. Your patience with the dismissal process is appreciated.
Please ensure that your child's teacher knows how your child will be getting home. All changes to dismissal must be in writing and made before 1:30.
There are NO early sign-outs after 2:00 pm.
On the first day of school, it is appropriate to walk your student down to class after you have received a visitor sticker. All parents are asked to exit the classroom by 8:00 am so that teachers can begin their day.
Please visit our website regularly at atlantapublicschools.us/perkerson for additional information.
Parents, your support this year will make all the difference. Please make sure your students get a good night's rest, come to school every day on time, complete their homework, and read. I am so proud to be a Wildcat! I look forward to working together this year!
We believe. We can. We will.
Respectfully,
Tony Ford, Principal