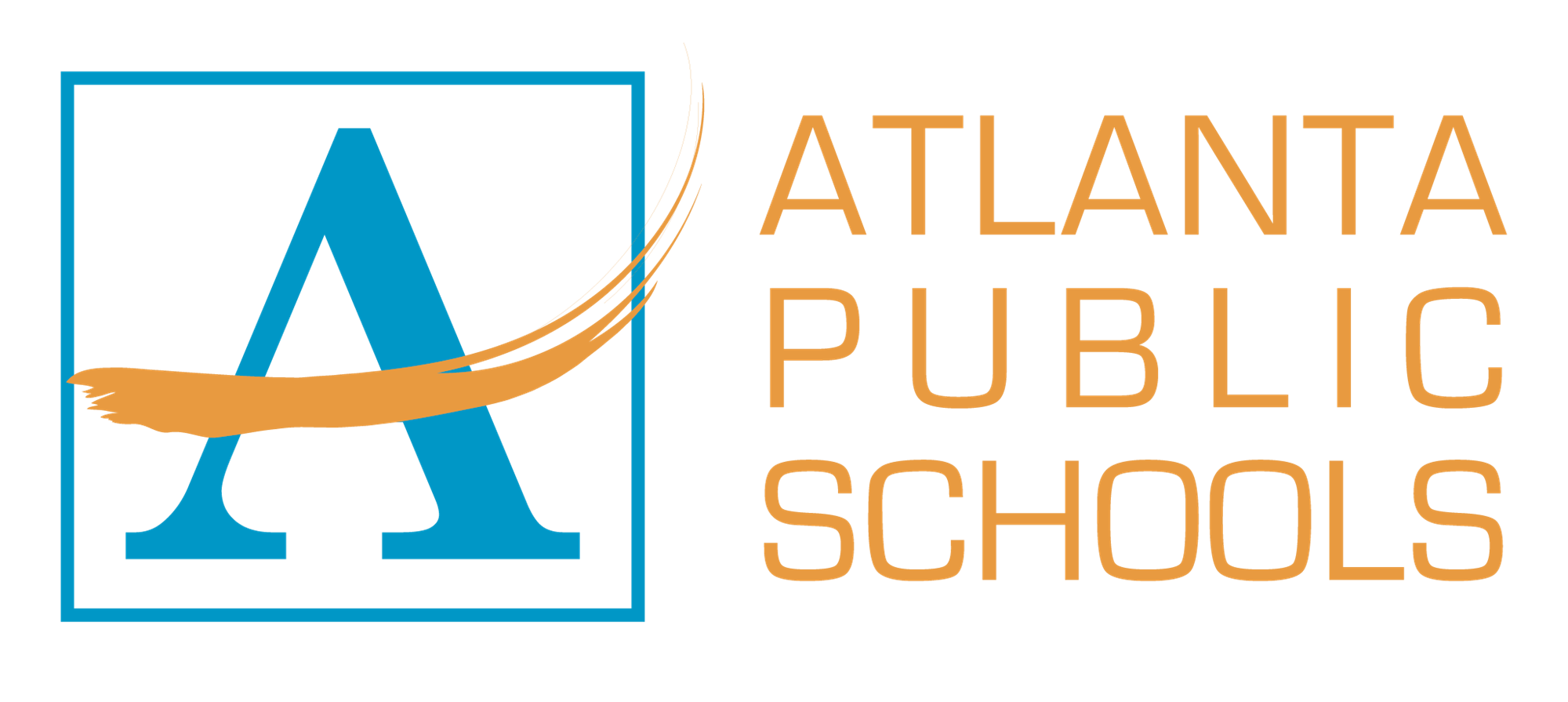 Atlanta Public Schools Day One Return + Learn
Brown Middle School Frequently Asked Questions
Please review the FAQs below to make sure the information is applicable to your school community. Please be sure to pay special attention to the areas highlighted in yellow to and update accordingly
Q: What is APS' rationale for returning to school virtually?
A: The health and wellness of our students and staff in Atlanta Public Schools has always been our top priority. Every decision we make is being made through the lens of public health and based on the scientific data related to our local community.
In Atlanta, the data is showing an upward trend in the trajectory of new COVID-19 cases. Atlanta is in "substantial spread" of COVID-19, which demands that we take the utmost of caution and do what's best for our students and our community. That's why we're opening virtually.
Our decision is consistent with what we're seeing in the city of Atlanta right now. The city has moved back to Stage 1 of their recovery process in light of the current COVID-19 trajectory. Fulton County has pulled back to Stage 1 of recovery as well.
We are committed to maintaining consistent communication with the community as we prepare to reopen. During the first nine weeks and throughout the school year, we will continue an ongoing assessment of the public health data to determine whether our recommendation should change. We will keep our families updated as we make those ongoing assessments.
Q: Can you explain your reopening plans in more detail?
A: Pre-planning activities and our "Runway for Return to Learning" will run from August 3 through August 21 with mostly virtual activities but may require some in-person activities for small groups of parents to pick up needed supplies and materials for the nine-week period.
That time will focus on Student Wellness & Preparation, Assess Student Learning, provide Social Emotional Learning Supports as well as Health & Wellness Checks; distribute Student Supplies, and collect Emergency Contact Information.
Day One for us will be Monday, August 24, where we will provide Virtual Learning for all students for at least the first 9 weeks of school or until we have entered minimal/moderate spread and based on public health guidance. In addition, to focus on student learning, we will conduct additional student assessments and get-to-know-you activities and set learning expectations to get a strong start for an unconventional school year.
As part of this Phase I of reopening, APS will implement a virtual instruction model for students where they remain enrolled at and receive instruction from teachers at their school. While similar to last spring, the model offers key improvements focused on greater connections, engagement, and best practices for distance learning.
Through our Department of Student Services, we will align our ESOL and Gifted programs to the virtual model, develop a Whole Child Supports Framework with social-emotional learning and positive behavior supports at its core, and create a "Trauma to Transition Team" to help the most vulnerable students and staff with this return to school. We are developing Intervention Services and Targeted Support for Students with Disabilities as well.
In regards to Technology, we have a series of critical tasks that include:
Ensuring that all students/staff have access to a working device or hotspots to students with no devices or connectivity challenges
Reorganizing technology resources to provide additional virtual support
Providing additional instructional technology tools and apps to students
Offering parent learning sessions for working in a virtual environment
In the area of Operations and Health Services, we are mandating a variety of safety and cleaning protocols. These include requiring the use of masks and other personal protective equipment; placing signage as reminders about our health practices, protocols, and hygiene; providing hand washing and sanitizing stations; and regular screenings and temperature checks.
During the first nine weeks of school, APS will provide breakfast and lunch through weekly distributions beginning on Monday, August 10. We will provide details in the near future.
Q: Will the distance learning model be similar to the spring? Or will it be a different model? How much direct instruction will there be? Will there be remediation at the start of the year?
A: Virtual learning for the 2020/2021 year will be different from last spring's virtual learning. Please keep in mind that last year when face-to-face instruction was suddenly halted, teachers had one day to plan for virtual learning during an unprecedented and unpredictable time. This new school year, teachers will have 3 weeks to prepare for virtual instruction for students. We will also implement a new program, Standards of Service, which has been developed by APS and provides guidelines and expectations for virtual learning. The Standards of Service also indicates how much each child in each grade will be engaged in small group, face to face, synchronous and asynchronous instruction. In essence, we are hoping to streamline expectations and develop more consistency between grade levels this year. The district has also purchased a content management system to help with this process. More information will be forthcoming about this new system.
Q: For families with kids in multiple grade levels, will the school day be similarly structured?
Q: Are there childcare sharing platforms or options for collaboration for parents who have to work?
A: The district is currently exploring ways to support families who have to work. Neither APS staff nor APS facilities may be used for the purpose of childcare.
Q: Will there be any meal distribution to children during virtual learning. If so, how?
A: As part of the Summer Seamless Option (SSO) APS will resume free community meal service on Monday for two weeks, August 10, and August 17, the district will distribute 10 meals – five breakfasts and five lunches to any child in the community.
Starting August 24 – the first day of school – APS will only provide meals to APS students. Meal distribution will occur Monday each week through the entire period of virtual learning. Meals will be distributed from 12 central school sites via bus routes or parent pick-up. Families MUST pre-order meals each week through the MySchoolBucks online pre-order system. (add link) All families paying for meals will need to submit payment through the MySchoolBucks online payment system. Schools will not be collecting money for school meals.
For the 2020-2021 school year, [School Name] will/will no longer participate in the Community Enrichment Program (CEP), which provides all students in that school with free breakfast and lunch. These schools will participate in the Federal Eligibility Application (FEA) program, which offers free and reduced meals to qualifying students. All students at FEA schools MUST apply to qualify for free or reduced meals. Free meals will continue for all students at these schools for 30 days. After the first 30 days of school, students will pay full price for meals until their application is approved.
Q: Will there be any physical materials that will be handed out?
A: Yes. Parents and families will be able to pick up supplies, textbooks, school folders, and technology supplies during the week of August 17th. More information to come.
Q: Is anything being done to help kindergarten students to transition? How will they learn basic phonics and writing skills? How about 5th grade students that are transitioning to middle school?
A: Local schools offer summer transition programs for rising Kindergarteners. Students will learn phonics virtually with daily lessons. Of course, support from parents will always be encouraged. greets" face to face. Priority will be to (KK and 3rd), and the
Q: Will students be allowed to complete schoolwork and zoom meetings on a flexible schedule to accommodate parents that are at work, working from home, or who have siblings?
ven within the boundaries of the district's grading policy.
Q: How will children in special services get the support they need? SST, IEP, 504?
The school will continue to adhere to principles set forth in the IDEA by meeting the individualized needs of students. Teachers will implement students' IEPs to the greatest extent appropriate in the virtual environment. Prior to the start of the school year, each student with an IEP will be provided a digital learning plan. The digital learning plan will outline how the services in the student's current IEP will be executed in a virtual format. This letter will detail what that will look like and if any concerns arise the IEP team can meet to discuss further.
Q: Is there a possibility of in-person options?
A: There are currently no options for in-person learning at this time. Decisions regarding this will ultimately come from the district.
Q: Will the DLI program continue during the virtual instructional model?
A: Yes. All DLI programs will continue during the virtual model.
Q: Will the virtual model follow the same language allocation plan for English and Spanish as we follow during a traditional school year?
A: Yes. One of the keys to an effective program is daily exposure to both languages. Therefore, all APS DLI schools will continue to provide the 50/50 language allocation plan with half of the day in English and half of the day in Spanish.
Q: Is the DLI program available through AVA Junior?
A: Unfortunately, the AVA Junior program is unable to provide instruction in Spanish. Because APS will launch the 2020-2021 school year via the virtual instructional model, we are encouraging all parents to begin the year virtually at their home school. APS is dedicated to support the DLI program and as the district formalizes a plan for in-person instruction, every effort will be made to continue to support a virtual DLI option to allow students to continue the DLI program.
Q: If I homeschool my child this year, will my child be able to continue the DLI program next year?
A: Students who leave the DLI program are not guaranteed their spot in the program the following year. Many of our schools maintain a waitlist for the DLI program. Should a student not be enrolled this year in APS, that student's spot will be given to the next student on the waitlist. Next year, should the student return to APS, the student may return to the DLI program provided there is space in the program and the student has continued to maintain sufficient Spanish proficiency to be academically successful. Spanish proficiency will be assessed prior to the new school year.
Q: Am I allowed to enroll my child in another program while maintaining enrollment in APS?
A: As long as a student participates and attends all lessons each day, the student is considered to be actively enrolled in Atlanta Public Schools.
Q: What digital resources will my child be provided to be successful in the virtual DLI program?
A: APS has purchased a number of online resources to ensure teachers and students continue to have a rigorous, standard-based learning experience in the virtual instructional model. Please go to our Digital Resources page for a list of all resources in English and Spanish by content area.
Q: What digital tools will teachers use to support virtual instruction in the DLI program?
A: For direct (synchronous) instruction all APS teachers will utilize Zoom. In younger grades, such as Pre-K and Kindergarten, SeeSaw may be used. Teachers may incorporate additional tools such as NearPod and Pear Deck to make Zoom sessions interactive and provide quick opportunities for formative assessments. DLI teachers will also use Google Classroom to post materials and assignments. Additionally, to support oral language development, students will use FlipGrid to create and submit speaking and performance assessments.
Q: What professional learning will DLI teachers have to support their instruction in this virtual instructional model?
A: Professional learning is always a key factor for supporting and ensuring effective instructional practice. Throughout the summer APS has provided numerous sessions on instructional technology and instructional practices. On August 3rd, all APS teachers will return to work and will be provided with additional professional learning on technology tools, online resources, virtual instruction, and our new Units of Study. DLI teachers have additional sessions led by national experts in language acquisition and bilingual education to support a successful transition to the virtual learning environment.
Q: How will the instructional day be structured for the DLI program?
A: The DLI program will incorporate the instructional expectations established for all schools with a focus on synchronous (live) instruction for the majority of the school day. Because the APS DLI program requires development of content AND language in both English and Spanish, the virtual model should incorporate grouping strategies to allow for teacher and student interaction to develop and enhance student skills in listening, speaking, reading, and writing. Therefore, a schedule would allow for a teacher mini-lesson to the whole group followed by small group rotations to maximize language practice. Schools will share sample schedules once finalized.
Q: Will virtual tutoring be offered?
A: There is an APS Board policy that prohibits APS teachers to receive pay for tutoring APS students. However, teachers may offer times for after school tutoring on a non-pay basis.
Q: What steps are being taken to continue safe versions of activities that kids enjoy that include extracurricular physical activities and Recess?
A: Currently, at this time, there are no safe versions of these activities that can be sponsored at the school level.
Q: Will there be consistency with instruction within grade levels?
A: Yes, we understand the importance of consistency among staff and are working hard to make sure all staff are planning, teaching, and delivering instruction in sync throughout the grade level and school. There was not enough time to plan for that consistency last spring, there is ample time to plan now.
Q: When will we know what will happen after the 9 weeks? Is there any chance that this 9 week period will be shortened?
A: The superintendent has stated that we are in substantial spread of the virus with Fulton County (Greater than 100 cases per 100,000 residents) and we must get to Moderate spread (6-99 cases per 100,000 people) in order to entertain face to face learning. This can be accomplished by wearing masks, social distancing, and refraining from attending large gatherings of 10 or more people. When school districts go back to in-person instruction, we will have had a chance to learn what has worked and what has not.
Q: Will Kindergarteners be issued technology to help them with virtual instruction?
A: Yes! All kindergarten students will be issued district technology during the week of August 17th. Most likely an I-pad or tablet. More information to come on the distribution of technology to students.
Q: How are teachers and students going to be held accountable for attendance and completing classwork?
A: Staff will follow the same attendance guidelines as set forth by Atlanta Public Schools. They are to clock in by______ and are contractually relieved by ____ pm (7.5 hours/day). Students will be held accountable for attendance through daily participation logs taken each morning. When we receive more guidance from APS around grading expectations, it will be shared.
Q: How can parents sign up for access to Parent Portal Infinite Campus?
A: Parents can get access to Infinite campus by reaching out to https://www.atlantapublicschools.us/Page/48412
Q: What will the district do to accommodate parents that are unable to stay home, watch their kids, and monitor their child's instruction?
A: The district is currently exploring ways to support families that are unable to stay home with their children.
Q: Will there be any testing at the beginning of the year to determine where students are academically?
A: Yes. During the week of 8/17, teachers will begin to administer district assessments. Students will be required to take these assessments virtually, at home. This will give teachers data around learning gaps and student needs. A parent To Do/ Not To Do informational sheet will be given to parents as a helper when students are taking at-home assessments.
Q: Will families have access to school facilities and playgrounds?
A: At this moment families will not have access to school facilities and playgrounds per APS guidelines.
Q: Will parents have access to teaching materials, teacher notes, and textbooks to help supplement their child's learning?
Q: Can zooms be divided into "optional/social" and "educational/mandatory" times?
A: All Zoom calls set forth by the teachers will be deemed Optional or Educational. For the most part, any time a teacher is holding a zoom call (HR teacher, Gifted, Specials, Intervention, French), the call will be mandatory.
Q: Will we still follow the APS calendar and have the same breaks?
A: Yes. We will follow the APS calendar. The calendar has been shortened by 10 days, other than that, it will remain the same.
Q: Will there be Milestones testing this year?
A: There will be no Georgia Milestones this year, however, we are waiting on further guidance from the state and district in regard to a state assessment plan.
Q: Can teachers be required to teach from their classrooms at school?
A: Currently, teachers CANNOT be required to teach from their classrooms; however, some will be able to teach in person on a voluntary basis. Please note that several teachers are still considered high risk and will remain virtually teaching from home.
Q: Will Fridays still be designated as a FLEX learning day?
A: According to the Standards of Service set forth by APS, all schools and students will participate in a 5 day work week. This means that Fridays will no longer be designated as FLEX learning days.
Q: Who do we contact if we need IPAD/Technology assistance?
A: All students will have the opportunity to receive a digital device in the coming weeks leading up to day 1. In the meantime, feel free to contact Get Our Kids Connected for more information. 404-802-5437
Q: Will the virtual learning be live or recorded? Will my child need to be in front of a computer at specific times?
A: It is the expectation that virtual lessons are recorded and made available for viewing at a later date. While we encourage students to be engaged in the daily lessons, we understand individual family needs and will be flexible to accommodate.
Q: How can I get a backpack and supplies for my student?
A: Atlanta Public Schools is working in partnership with the Empty Stocking Fund. Please register at the following link: https://www.emptystockingfund.org/aps-backpack-request-2020/
May vary by school
May differ by school
May differ by school