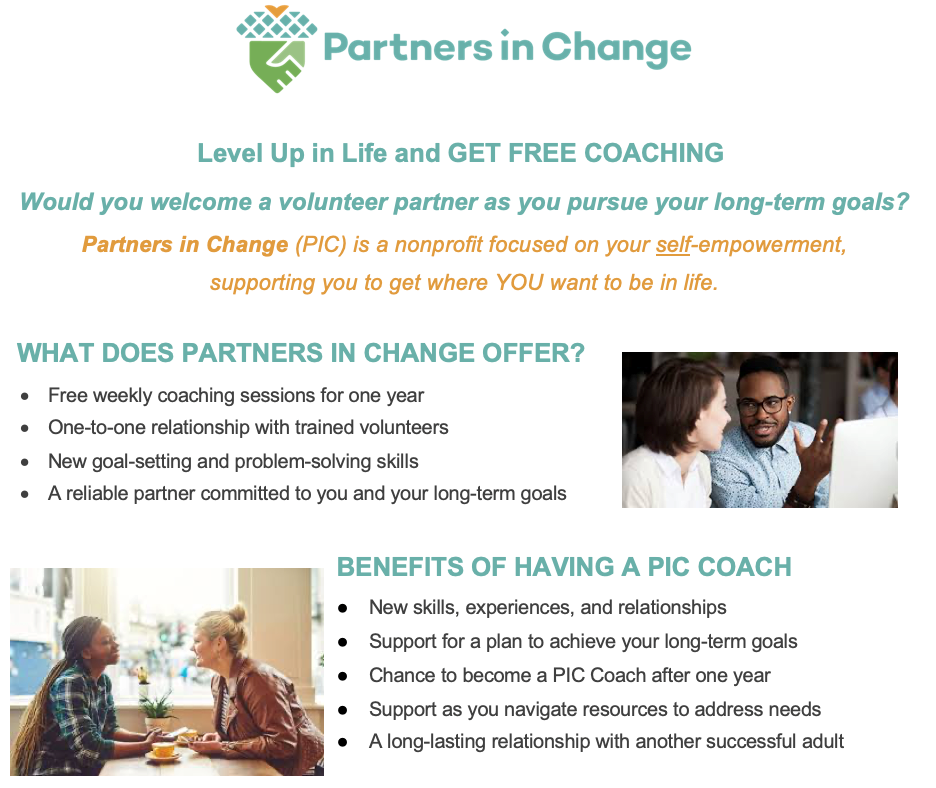 (DOWNLOAD DOCUMENT FOR BETTER VIEW) Partners in Change
INTERESTED?
Contact partnersinchangeowens@gmail.com to learn more about PIC's free coaching program.
Complete PIC's brief Application & Agreement, background check, and interview.
Once accepted, you will be matched with a volunteer PIC Coach partner.
Begin your weekly conversations with your PIC Coach partner as you pursue your goals.
Partners in Change
Contact: info@partnersinchangeusa.org Website: www.partnersinchangeusa.org
Enabling personal, social, and economic upward mobility
Partners in Change