Happy 2015-2016 School Year, CSKYWLA Famil

y

!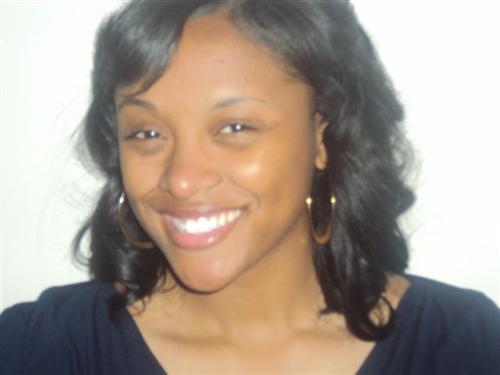 I am super excited to be back in Atlanta and serving as the new 6-12 principal at Coretta Scott King Young Women's Leadership Academy (CSKYWLA). Leading an all-girl school has been my dream since 2007 and I incredibly blessed to be a part of the CSKWLA family!

A Little About Me!

I am originally from Charlotte, North Carolina and graduated from Spelman College in 2007. After joining Teach For America and teaching high school English for three years in Atlanta and Chicago, I relocated back home to Charlotte and served as a Resident Principal and a middle school Assistant Principal for three years with the New Leaders program. I completed my graduate studies at Columbia University in the summer of 2013.

In August of 2013, I received the opportunity to serve as the High School Principal at Hampton Preparatory High School in Dallas, Texas. During my two years as Hampton Preparatory principal 100% of both graduating classes were accepted into college, we exceeded our growth and EOC gains each year, and became a top 100 high school in the country.

I am the youngest daughter of my wonderfully supportive parents and my sister has an INCREDIBLE daughter whom I love greatly. I love to laugh, my favorite places to eat are Chick-Fil-A, Outback Steakhouse, and American Deli! I LOVE sweet tea and cherry coke and I go to Starbucks almost every day! I LOVE Beyoncé (she is EVERYTHING!), the color pink, and anything that sparkles! My life verse is "to whom much is given, much is required" and my favorite books are Dr. Seuss' Oh The Places You Will Go and Toni Morrison's Sula. Being a principal is my life dream and I am SO blessed to serve as the CSKYWLA principal!

Our Theme & Strategic Priorities

This year, our theme is #HARDWork #HEARTWork. This theme is important to our CSKYWLA family because this year will require a lot of HARD work as we consolidate to be one 6-12 school. There will be increased collaboration among teams 6-12 and a stronger focus on how we coach and develop teachers and provide interventions for all of our students. We are all deeply invested in ensuring that ALL of our young ladies and this HEART work is reflected in the care, intentionality, and support that is provided to students academically and behaviorally.

To focus our work this year, CSKYWLA has 3 strategic priorities that will ground our work:

Targeted Interventions for ALL Students

Building & Sustaining a Student-Focused Culture

Increased Teacher Effectiveness Through High Quality Coaching, PLCs, and Professional Development

I am excited that our team will connect everything we do to our priorities and student outcome goals.

This is going to be a GREAT year! We have dynamic teachers, awesome staff members, and incredible young ladies! #HARDWork #HEARTWork….WE got this!

~Ms. Erin Nicole Barksdale
Congratulations to all of our graduates!
C.S.K. / B.E.S.T. Graduation: Thursday, May 21, 2015 at 5:00pm
Coretta Scott King Young Women's Leadership Academy High School is a single-gender comprehensive four-year public high school, enrolling approximately 300 students in grades 9–12. The school opened in the fall of 2007 and graduated its first senior class in the spring of 2014. Coretta Scott King Young Women's Leadership Academy High School is accredited by the Southern Association of Colleges and Schools.
---