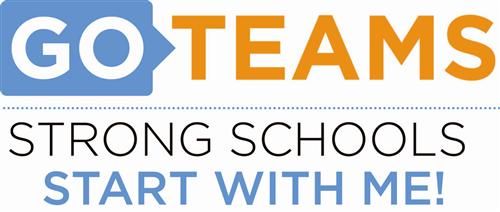 Brown Middle School GO Team Members
| | | | |
| --- | --- | --- | --- |
| Name | Term | Email Address | Officer |
| Tiauna Crooms | 1yr | tcrooms@atlanta.k12.ga.us | Principal |
| Rosalyn Triplett | 2yrs | rtriplett@atlanta.k12.ga.us | Chair |
| Nicole Brodie | 2yrs | Nicole.Brodie@atlanta.k12.ga.us | Secretary |
| Justin Crowder | 2yrs | jcrowder@atlanta.k12.ga.us | Vice Chair |
| Kelli Stewart | 2yrs | kellistewart@atlanta.k12.ga.us | Community Rep |
| Felicia Josey | 2yrs | fdjosey@atlanta.k12.ga.us | Parent Rep |
| Ryan Maltese | 2yrs | ryan.maltese@atlanta.k12.ga.us | Community Rep |
| Davida Reed | 3yrs | Davida.Reed@atlanta.k12.ga.us | Parent Rep |
| Portia Jackson | 2yrs | ppjackson@atlanta.k12.ga.us | Teacher Rep |
Nikki Bivins 2yrs nbivins@atlanta.k12.ga.us Parent Rep
Meeting Schedule
Date

Location

Time

Public Comment

July 25,2016

Conference Room

5:30pm

October 6,2016

Conference Room

5:30pm

November 3,2016

Conference Room

5:30pm

POSTPONED

December 1,2016

January 19,2017

Conference Room

Conference Room

5:30pm

5:30pm

Tentative Budget Meeting

February 2, 2017

Media Center

5:30pm

Budget Voting Open Meeting
March 2, 2017
Conference Room
5:30pm
Cancelled

May 4, 2017

Conference Room

5:30pm

Cancelled
Brown's Public Comment Format
In compliance with Section 3.4. from the GO Team Local Governance School handbook the Brown Middle School GO Team has voted and approved the following dates
BMS GO Team will have
4 opportunities
for public comment in a school/fiscal year and noted on the meeting agenda.
Public comment opportunities are available for the BMS GO Team to hear from interested members of the community.
The BMS GO Team has determined a consistent method for receiving public comments and for parents and other citizens to sign up to address the team for at least 20 minutes of time to the public to make comments.
· Public forum participant based on 1st come 1st serve (10 max) with 2 min. limit (20 minutes)
· Responses will not be answered but will be documented for discussion among BMS GO Team
· Norms of public format will be shared
The public will receive at least 2 business days' notice of the protocol for signing up to speak.
Meeting Agendas
Meeting Minutes
BMS GO TEAM MEETING MINUTES 7/25/16 (click to read)
GO-Team Newsletters
For information about GO Teams and GO Team resources, please visit the District GO Team website by clicking on the picture below.