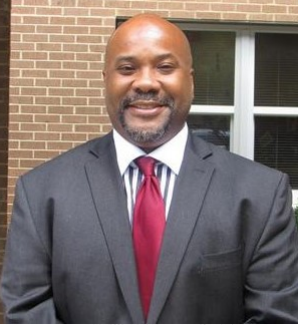 Phone:
Email:
Degrees and Certifications:
Mr.

Trennis A. Harvey Principal

August 1, 2023

Dear Parents and Guardians,

I would like to take this time to welcome you back to Heritage Academy for the 2023-2024 school year. I hope that you have had a restful summer break and are looking forward to an exciting and successful school year. Of course, our school year cannot be successful without our school establishing a strong partnership with you, our awesome parents and guardians. This school year our two priorities will be:
Cultivate a literate community in which students read and write with clarity and fluency across the curriculum
Embed a data-driven, multitier system of support to improve student mastery of standards across all subgroups.
Our goal is insure that all of our students have an opportunity to excel academically, socially, and emotionally but in order to accomplish this we need your assistance in 3 areas:
All students must be at school on time each and every day. School begins promptly at 7:45 a.m.
Please check your child's progress weekly by downloading the Infinite Campus App which allows you to see your child's grades as they are recorded. You may secure your Infinite Campus credentials from the main office.
Please support our 3 APTT (Academic Parent Teacher Team) Meetings this school year. These meetings allow you to see how your child(ren) are performing in literacy and math skills and provides you with resources to
Insure your child(ren) completes homework assignments and reads at least 60 minutes every night. You child(ren) will only improve with constant practice at school as well as at home.
We are glad to have you here with us this school year and we want to assure you that we will do our best to help your child show academic, emotional, and social growth.
Educationally Yours,
Trennis A. Harvey