Grady High School Summer Academy/Summer Bridge
---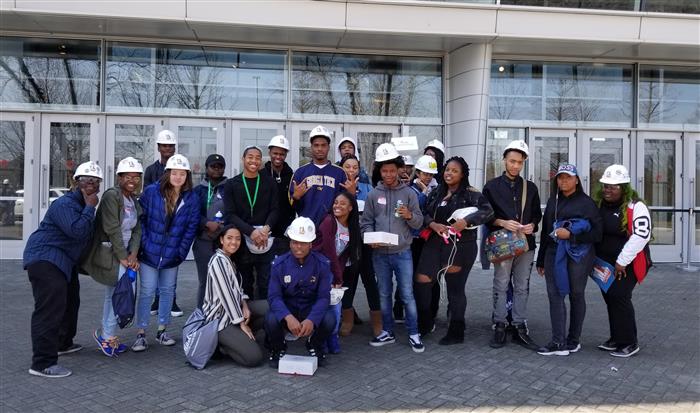 March 23, 2018 @ the Construction Organization of Georgia Career Expo: Students had an opportunity to engage with nearly 300 employers in the technical and vocational industry.
---
Save the Date- Grady Cluster Town Hall, 4/18/18
The Grady Cluster Town Hall with Atlanta Public Schools Superintendent Meria Carstarphen will be Wednesday, April 18 at 6 pm (location to be announced). This event is free and open to the public. Registration and additional details can be found at Eventbrite.


The Grady Cluster celebrates many successes and faces many challenges in the coming years. Please bring your questions on the APS budget, facilities, annexations, charter system, school and cluster GO Teams, sports facility build-outs, busing and fleet issues and anything else related to the school system.


You may submit any questions in advance to CINSAtlanta@gmail.com. The superintendent will also take questions from the floor.
---
Grady GO Team Parent Candidates- Vote March 20-24
Candidates are listed below, and their bios are attached HERE. Parents should receive an email by March 20th that includes a link to vote. Voting begins March 20 and ends March 24. Two people will be elected.
Monica K. Alarcon
Angela Beck
Morna Francis
Elizabeth Hearn
Tamara Jones
Joel Markwell
Gail Price
Lawrence Toner
Jeffrey Zweben
---
G3 Robotics Wins in Albany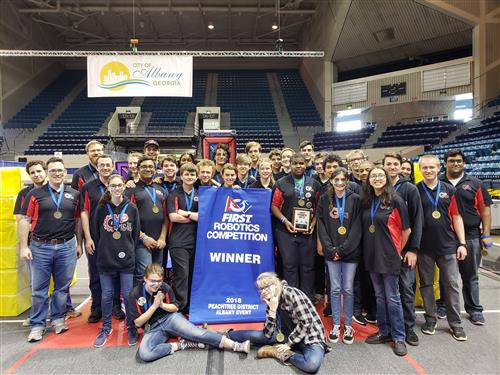 Grady High School G3 Robotics Team WON the P&G Albany Qualifying Tournament! Partnering with our friends from Bibb County, RoboBibb, Team 4941, and Calhoun County, Robo C3, Team 5848, G3 captained the third seeded alliance to blaze through the elimination tournament with a 6-0 record. From the pit crew, to the drive team, to the scouting crew, G3 was an efficient, effective team that kept improving throughout the entire event.

On top of the win, G3 was honored with the Gracious Professionalism Award which recognizes outstanding sportsmanship and continuous gracious professionalism, in the heat of competition, both on and off the field of play. To earn this honor, G3 exemplified the principles of FIRST Robotics --- fairness, humility, sharing, and preserving --- and a winning attitude. We should be equally proud of our win and this important award. Currently, G3 is ranked fourth among 82 teams in the Peachtree District. The team now looks forward to competing at our third qualifier in Duluth at the end of March and the Peachtree State Championship in Athens during spring break.
---

Teen Domestic Violence Parent Workshop, Tue. 3/27 @ 9am in the CCC
Attention Grady Parents! March is Social Work Month. Please come out and learn about Teen Domestic Violence Tuesday, March 27 at 9:00 a.m. in the College and Career Center (CCC) Room C116. We hope to see you there.
---
AP Exam 2018 Schedule
---
Grief & Loss Group
Group Counseling Permission Slip
Grief & Loss Group Counseling will be available for students beginning February 7-March 29. Please see attached Parent Permission Form. If you would like for your child to participate please sign and return the permission form to Dr. Blankenship, Counselor.
Please contact Dr. Blankenship if you have questions or would like more information.
Community Coffees with Leslie Grant