Dual Enrollment Info Session 10/4/23
Please join us on Wednesday Oct 4 at 6pm for the Dual Enrollment Info session!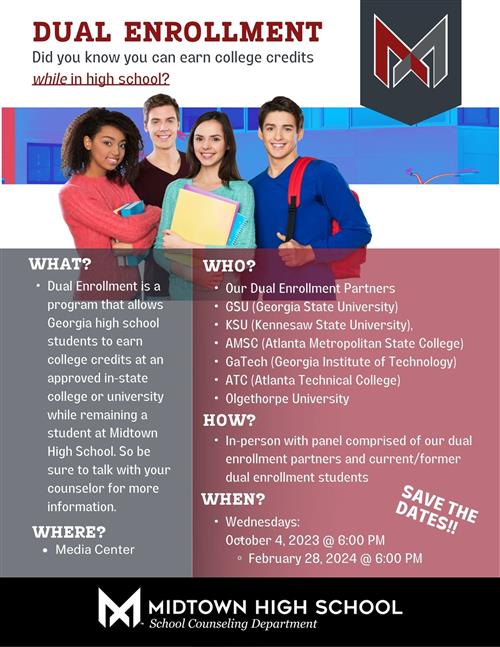 ---
Spring Semester Dual Enrollment
Hello, for current 11th and 12th graders (and very selected few 10th graders) who are interested in DE (dual enrollment) for Spring 2024 semester, please submit your interest via the link or QR code below. This will allow you to receive the application instructions from the guidance department. Deadline to submit your interest is Monday October 15, 2023. Thank you, Midtown's Guidance-Counseling-Advisement."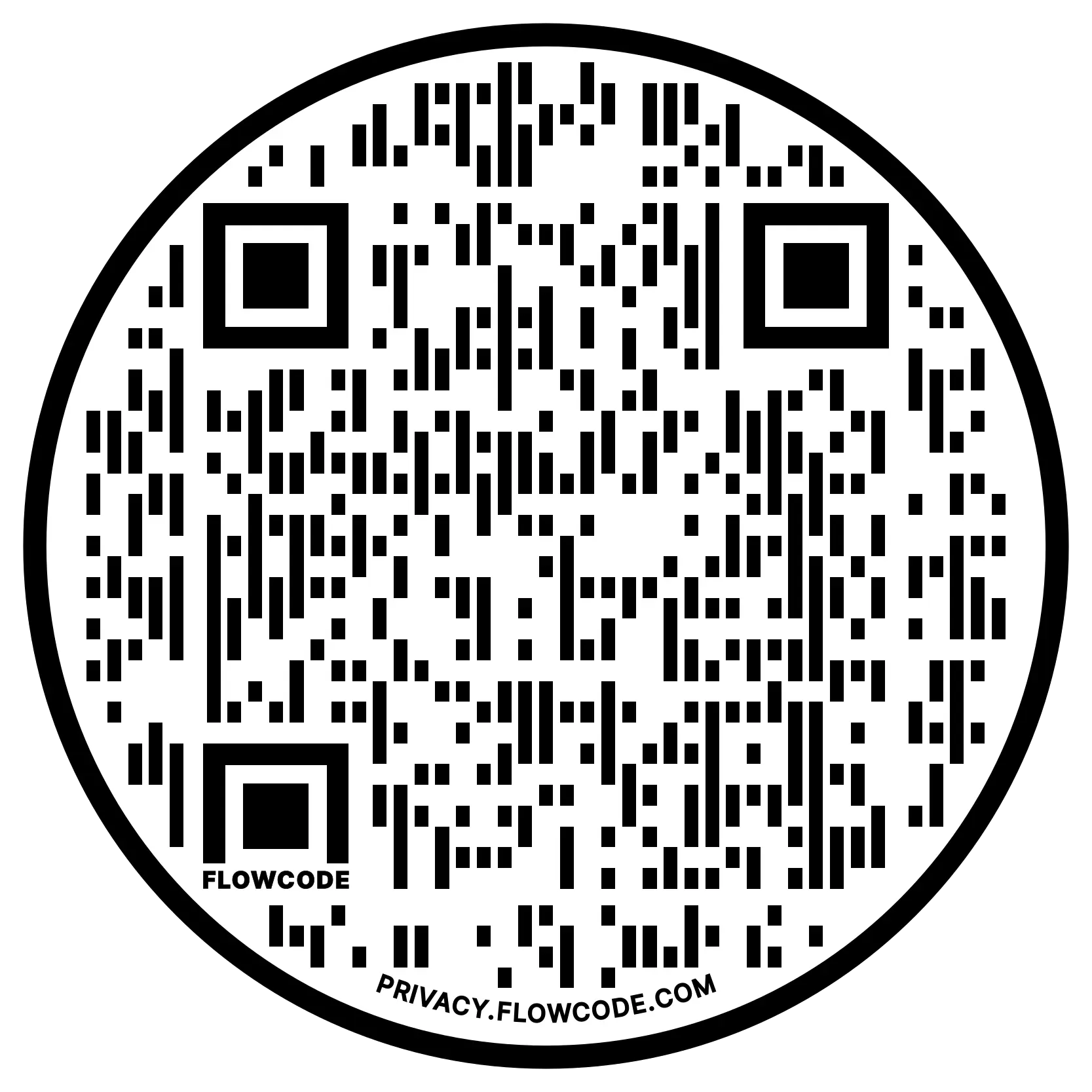 ---
Hispanic Heritage Month 9/15/23-10/15/23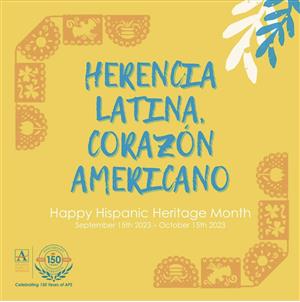 ---
Attention Midtown Parent/Students!!!-APS Student Device Policy Agreement Forms
Beginning in August 2023, all students and parents must sign a device user agreement. The agreement will allow parents to opt in or opt out of their child receiving a device for use at home. Please note: if you opt-out, your child will still have access to a device while in school. Students choosing to opt in will be able to take their devices home.
---
AVA Part-Time High School Course Request Form
Click the following link for the AVA Part-Time Course Request Form:
---
2023-24 SY Registration Info/Residency Review Process
Click
here
to download/view the Midtown HS Residency Review Letter from Dr. Herring.
Haga clic aqui para descargar/ver la carta de revisión de residencia de Midtown HS del Dr. Herring.
---
2023-24 Dual Enrollment Information
Follow this link to view the Dual Enrollment overview information for the 2023-24 school year:
---
Midtown HS and APS Community Service Resources
Click the tab under "Counseling" on the Midtown HS homepage, hover, then click "Community Service" to access to all the community service resources.
---
Hazel Health Telehealth Service for Students
Click here to view/download the quicksheet for "Hazel Health Parental Consents" telehealth support system for students.
Click here to view/download the quicksheet for "Hazel Health Parental Consents" telehealth support system for students- Spanish version