Winners of the Hate U Give Essay Contest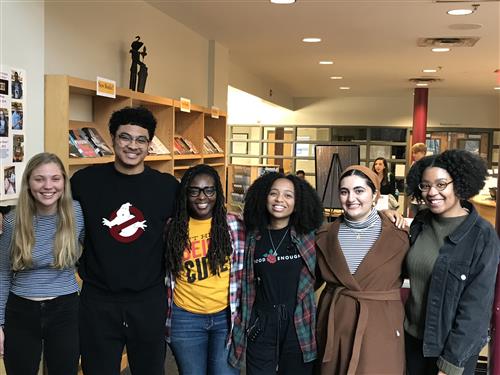 The Grady Writing Center is pleased to announce the winners of The Hate U Give Essay Contest!
Over 40 students submitted essays in response to Angie Thomas's critically acclaimed novel about race relations in the U.S. Participating students received a copy of the book as well as complimentary tickets to the movie. A panel of judges from the Grady Writing Center selected the top five essays. Congratulations to these outstanding student writers.
From L to R: Emily Brown (honorable mention), Jay Hammond (2nd place), Denene Millner (Writing Center Coordinator), Erin Townsend (honorable mention), Fatima Chaudhry (1st place), Taylor Jackson (3rd place).
---
Prom 2019- Save the Date!
Download the 2019 Prom Guest Application here.
---
Registration Info for 2nd Semester
---
Community Coffees with Board Member Leslie Grant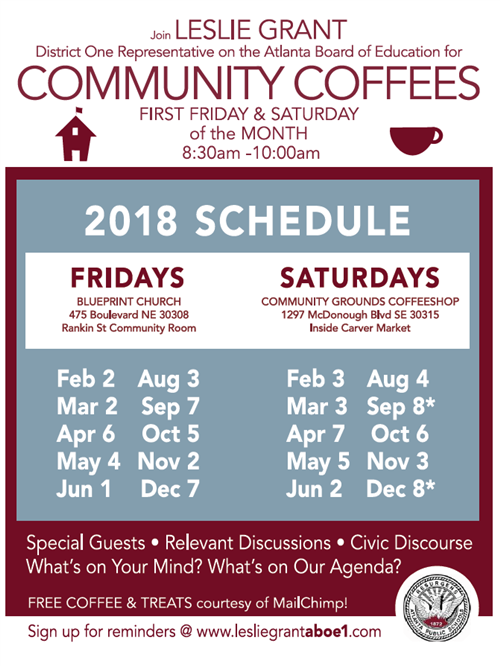 ---
View "Partners"- Grady's First Ever Extracurricular Film!
---
Gifted and Talented Education at Grady High School