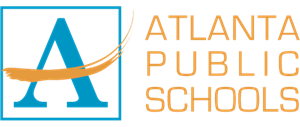 August 1, 2017
Dear Parents (s) Guardians (s):
This letter serves to provide parents or guardians with information on how well their children are prepared for college and/or a career by their Title 1 school. Certain Title 1 schools in Georgia are identified as In Need of Improvement and designated as Priority or Focus schools due to a variety of data, which often includes the College and Career Readiness Performance Index (CCRPI). I am pleased to inform you that King Middle School has not been identified as a Priority or Focus school. This means our students continue show improvement in their educational progress.
Here, at King Middle School, we take pride in the instruction we provide for our students. Our teachers and staff members work very hard to meet the needs of all students to ensure that they achieve their highest potential. The 2016 CCRPI score for King Middle School was 57.4. You can find more information about CCRPI scores at www.gadoe.org/CCRPI/Pages/default.aspx.
An important part of King Middle School's success is parent participation and support in developing activities to improve student achievement. We hope that you will continue to engage in our school as we continue to monitor student achievement and set high expectations.
If you are interested in becoming more engaged in supporting student achievement at King Middle School or have questions about how you can better help your student in school, please contact the principal, Mr. Paul Brown at pwbrown @atlanta.k12.ga.us.
Thank you for all that you do to support your child's education.
Sincerely,
Mr. Paul Brown
Principal