Supplemental Student Accident Insurance
If you are interested in enrolling for supplemental student accident insurance please complete the following:
1. Review the *Student Accident Insurance Coverage Enrollment Form that can be
2. Complete the (School Year 2017-2018) online application. The online option permits
payment by credit/debit card.
Remember to respond within 30 days of the start of school and your child is covered effective the
first day of school!
This limited Student Accident Insurance plan may help pay for medical bills associated
with an accident on an "excess" basis and may only pay for medical services that are NOT
paid for by your current insurance according to the schedule of benefits.
Click
here
for the parent letter from APS Department of Benefits and Risk Management.
Click
here
for the Student Accident Insurance Claim form.
Click
here
for the Student Accident Insurance Detail form.
2017-18 Student Contact Information
For the 2017-18 school year, all students are required to complete the Student Contact Information Link. This information is necessary for confidential mass electronic communication throughout the school year.
2017-18 MOWR/Dual Enrollment Information Meeting
Attendance is required for all parents and students from this year's on-campus dual enrollment program The Renaissance. Off-campus program participants such as Georgia State University and Atlanta Technical College Career Academy are welcome to attend as well.
Important Summer Registration Dates
Inman Middle School will be the site for the early June Grady Cluster Registration process. As with last year, new students/families to Mary Lin, Springdale Park, Morningside, Hope-Hill, Inman, and Grady will register at one site: Inman Middle School.
1.Cluster Registration
Monday June 5-Thursday June 8
9:00AM-12:00 PM & 2:00-4:00 PM
Inman address:
774 Virginia Avenue NE
Atlanta 30306
2.Centralized Registration will be
June 19-23
June 26-29
July 10-13
9:00-12:00 and 2:00-4:00
This site to be determined .
3.July 24-July 28 from 9:00-3:00 is registration at Grady High for new Grady families
Back to School Bash 7/29/17
2017-18 Senior Yearbook Photo FAQs

Click

here

to download/view a FAQ sheet from Cady Studios for the rising Seniors with instructions on how to schedule sessions to have their Senior pictures taken.
Grady Foundation Alumni Survey
The Grady Foundation Alumni Association is trying to create a comprehensive database and contact list across all the years of Grady/Boys High/Tech High's existence. A brief online survey has been created to help with this endeavor. If you are a Grady/Boys High/Tech High alum your participation in this survey would be greatly appreciated. Here is the link to the survey:
or, scan the QR code below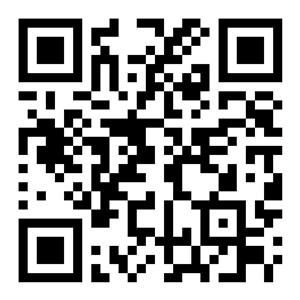 Grady's Counseling Department Earns Move on When Ready Transportation Grant
The school counseling department has earned the Move on When Ready (MOWR) Transportation Grant through Georgia Student Finance Authority to offset the cost of transporting MOWR students to and from post-secondary institutions. Grady High School's goals are to increase the number of high school graduates who are college and career ready and increase the number of students enrolled in dual credit programs. MOWR transportation is an integral component of meeting these goals. The grant will assist in removing transportation barriers for students. The grant will cover the cost of round trip transportation for students for the 2017-18 SY. Interested students must meet with their counselor for more information.
Who is Eligible to Apply for MOWR?
· 9th -12th grade students
· Students on track for graduation
· Students who meet post-secondary institution admission requirements (i.e. GPA, ACT/SAT)
· Students who apply to the post-secondary institution by their deadline
· Students who receive MOWR approval from their counselor
· Students who maintain satisfactory academic progress as defined by the eligible
post-secondary institution.
All University System of Georgia Institutions participate in MOWR.
Purchase your Grady Yearbook!