Thomasville Heights . . . Where Students Enter To Learn and leave to Achieve
Mission Statement

Our mission is to provide a challenging and nurturing learning environment where all children are empowered to develop their unique talents, and are prepared to positively contribute in an increasingly complex world.

Vision

Thomasville Heights Elementary School is committed to achieving and maintaining a clear and shared focus on student learning, high expectations for all, and a learning environment where everyone feels safe, supported, understood and appreciated.

Thomasville Heights Elementary School will achieve its vision by:

Partnering with the community

Creating a safe and healthy school culture

Making literacy the cornerstone of all of our academic programs

Making school a place where students solve problems that matter to them


S.M.A.R.T Goals Aligned to Our Vision

Our vision will be accomplished when our students:

Meet or exceed grade level standards in Reading, Language Arts, English, Mathematics, Science and Social Studies.

Experience quality curriculum through differentiated instruction based upon student's needs, research and best practices.

Accepted responsibility for their words and actions

Demonstrated respect for themselves and other and the ability to resolve conflict peacefully.

Develop and maintain healthy relationships with peers and adults.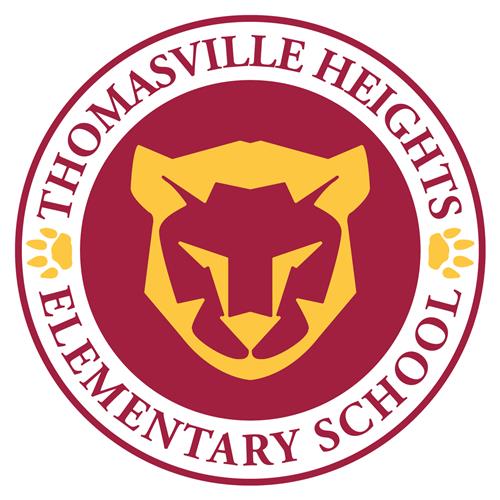 School Motto

Thomasville Heights . . . Where Students Enter To Learn and leave to Achieve