Hollis Continues to "Beat the Odds"
The Georgia Department of Education recently released the College and Career Ready Performance Index (CCRPI) Reports, and Hollis continues to "beat the odds" in academic achievement.
According to the report, the academic growth of Hollis students is higher than 52% of schools in the state and similar to its district, despite a mobility rate of 60% among its students (as reported by the Governor's Office of Student Achievement's 2017 Beating the Odds Analysis). With such a large transient population, many find it impressive that the percentage of Hollis students meeting or exceeding their Student Growth Percentile (SGP) target of 40 remains comparable to the percentages of the district and the state.

According to the results of the Georgia Milestones Assessment System (GMAS), the percentage of students scoring at the Proficient level and above continues to increase.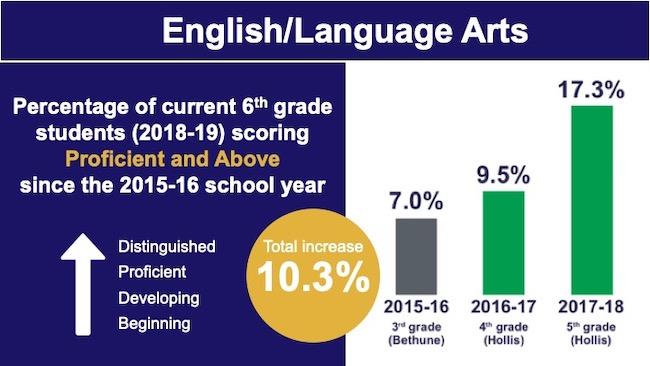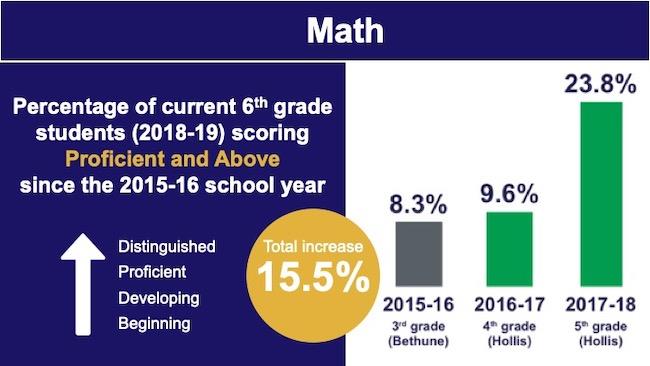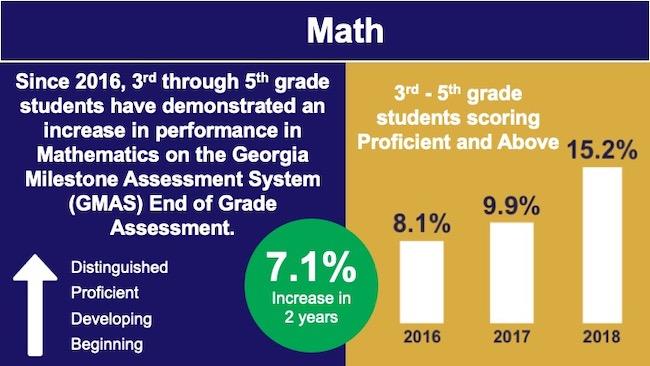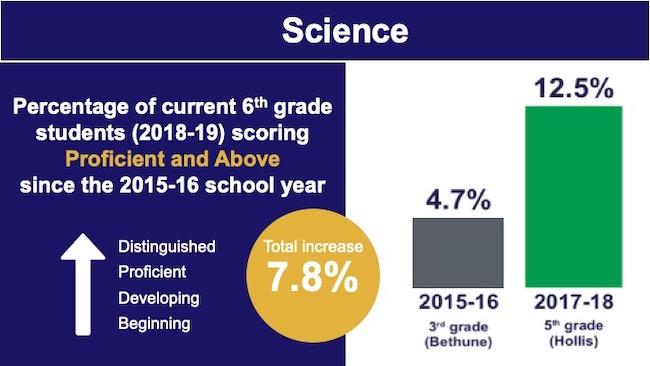 Overall, the school has a lot to celebrate! The percentage of students performing at the Developing level and above has increased across all content areas in 2018, with some areas seeing double digit gains!