Principal Carla McCall-McCou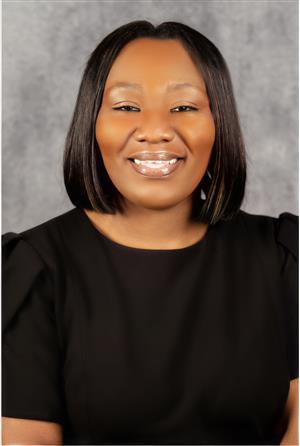 Phone:
Email:
Degrees and Certifications:
Bachelor of Arts, Middle Grades Education - Albany State University Master of Arts, Curriculum and Instruction - Central Michigan University Educational Specialist, Curriculum and Instruction - Kennesaw State University Education Leadership Certification - University of West Georgia
Ms.

Carla McCall-McCou

Although Carla McCall-McCou is the proud Principal of Crawford W. Long Middle School, she is no stranger to Atlanta Public Schools nor to the Long Middle School Community. Mrs. McCall-McCou has served in many capacities and been recognized for her educational talents. Prior to her position as assistant principal at Long Middle School she has had the opportunity to gain a vertical view of instruction and leadership. As a mathematics teacher, she was a two-time Teacher of the Year (2011 and 2016), led school, district, and state math presentations, was observed by national educational leaders and was named a 2016 National Finalist for the TNTP Superlative Classroom Practices. As mathematics instructional coach, she was an integral part of the DO YOU BELIEVE IN MAGIC initiative. Data was used to determine the learning needs of each student and individualized learning plans were created to determine instructional gaps and resources to provide teachers with support. With this initiative, those students scoring proficient and distinguished on the GMAS, received a FREE 3-day 2-night trip. In addition, she led and supported the implementation of the Algebra Project, a mathematics literacy curriculum founded by the late Dr. Robert Moses.

As a native of Atlanta, she received her K-12 education in Atlanta Public Schools, having attended Humphries Elementary School, Young Middle School, and Benjamin E. Mays High School. She continued her education at Albany State University. In addition, her mother served as Health and Physical Education teacher at C.W. Long Middle School for over 30 years.

As a transformational leader, Ms. McCall-McCou's goal is to provide a culture of inclusiveness, where all ideas, concerns, and enhancements are embraced. She wants to empower others and build relationships, both intellectually and emotionally. She believes that it's important to advocate for ALL learners as schools determine how to integrate new educational methods and ideals, while at the same time utilizing data that will inform all decisions being made. She also believes that it is also important that teachers are equipped with strategies that will support the whole child and their individual needs alongside that of the family.

In her spare time, Ms. McCall-McCou enjoys cooking, traveling, and spending time with her husband Grady and daughters Gracyn and Carlyn. She is also a member of Delta Sigma Theta, Sorority, Incorporated. As a product of Atlanta Public Schools, she is excited and eager to lead, coach and develop teachers in the school district that developed the skills to prepare her for college, career, and life. She believes she can now give APS and the Long community a return on its investment.