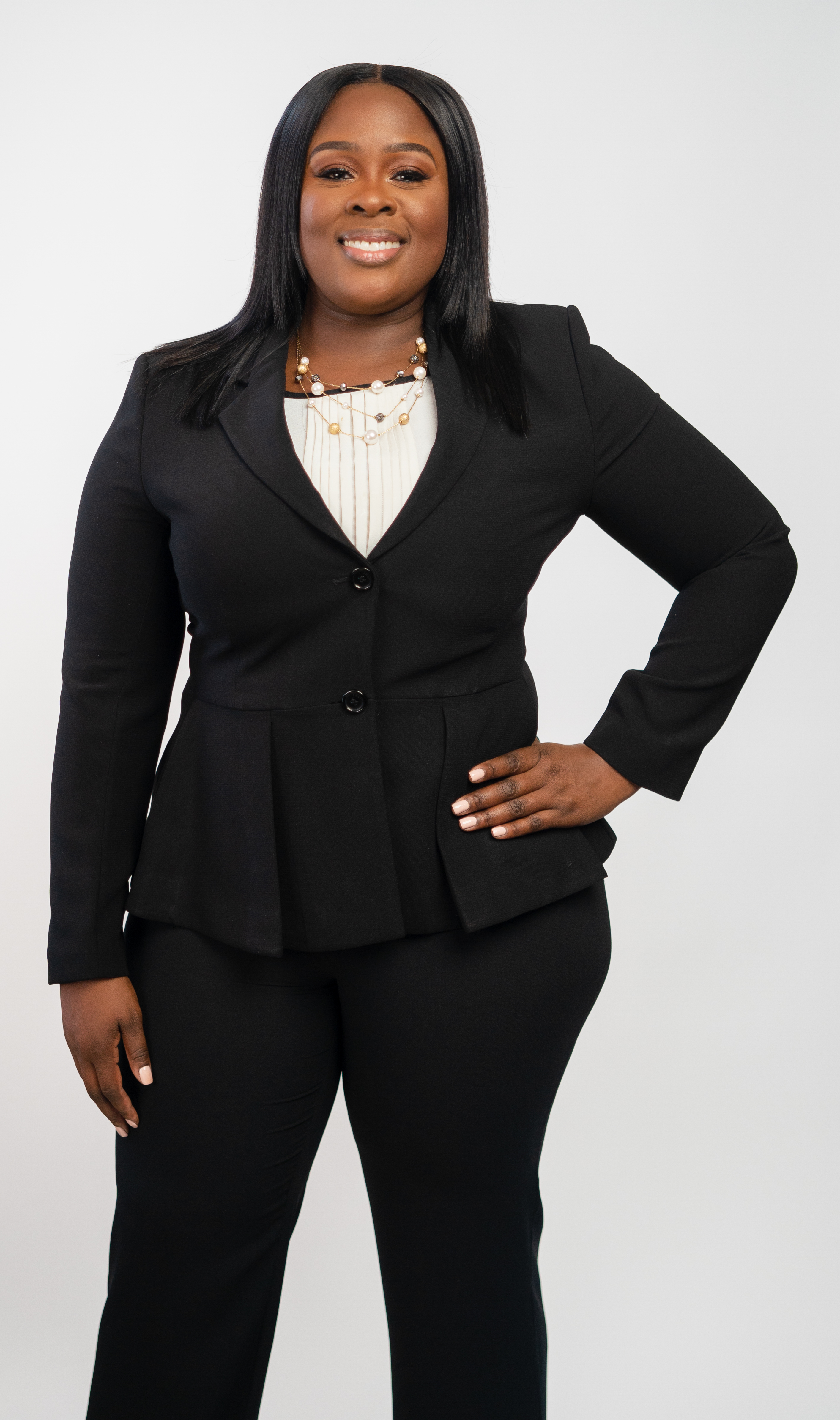 Ms. Eshé P. Collins represents Educational District 6 and serves as Vice Chair on the Atlanta Board of Education. She was elected to the Atlanta Board of Education in 2013 and reelected in 2017. Eshé works tirelessly to ensure that the highest quality of education, accountability and transparency is afforded to students, schools and community.

An Atlanta native, attorney and former teacher in Atlanta Public Schools, Eshé's work within urban settings has been the combination of her classroom, policy and legal experience. Currently, Eshé serves the Director of Programs for Jumpstart, a national, early education non-profit, where she works with organizations and communities to provide high-quality early education to all children.

It was her classroom experience that inspired her to enter a career in educational policy and law. Her previous experiences include service as Judicial Clerk for the Honorable James A. Wynn, Jr. of the North Carolina Court of Appeals (now 4th Circuit Court of Appeals). Eshé served a Policy Clerk with the Children's Defense Fund in Washington, D.C., where she analyzed national education issues and advocated for accessible healthcare for all children. Also, she worked in Cape Town, South Africa, where she helped refugee women and children access quality services and enrollment in local schools and communities. While in law school, Eshé served as the Editor-in-Chief of the Intellectual Property Law Review, member of the Moot Court Board and student mediator through NCCU Dispute Resolution Program.

As a board member, she has chaired the Policy Review committee and Accountability Commission, in which she led the review and creation of policies to support the district's new mission and vision. Additionally, Eshé serves on boards for the Andrew and Walter Young YMCA, Atlanta Partners for Education, Atlanta Educational Telecommunications Collaborative and Odyssey Atlanta.

In pursuit of her passion, Eshé earned a B.A. in Psychology from Spelman College, M.S. in Educational Leadership from Georgia State University and J.D., cum laude, from North Carolina Central University School of Law. Eshé is a member of Leadership Atlanta Class of 2016, Outstanding Atlanta Class of 2014 and Georgia Association of Black Women Attorneys. She is a recipient of Atlanta Business Chronicle's 40 Under 40, Georgia Trend's 40 Under 40, Georgia State University's 40 Under 40, Carl V. Patton President's Award for Community Service and Social Justice and the Andrew and Walter Young YMCA's Innovative Woman in Education award.

Eshé loves concerts, traveling, and spending time with family and friends.