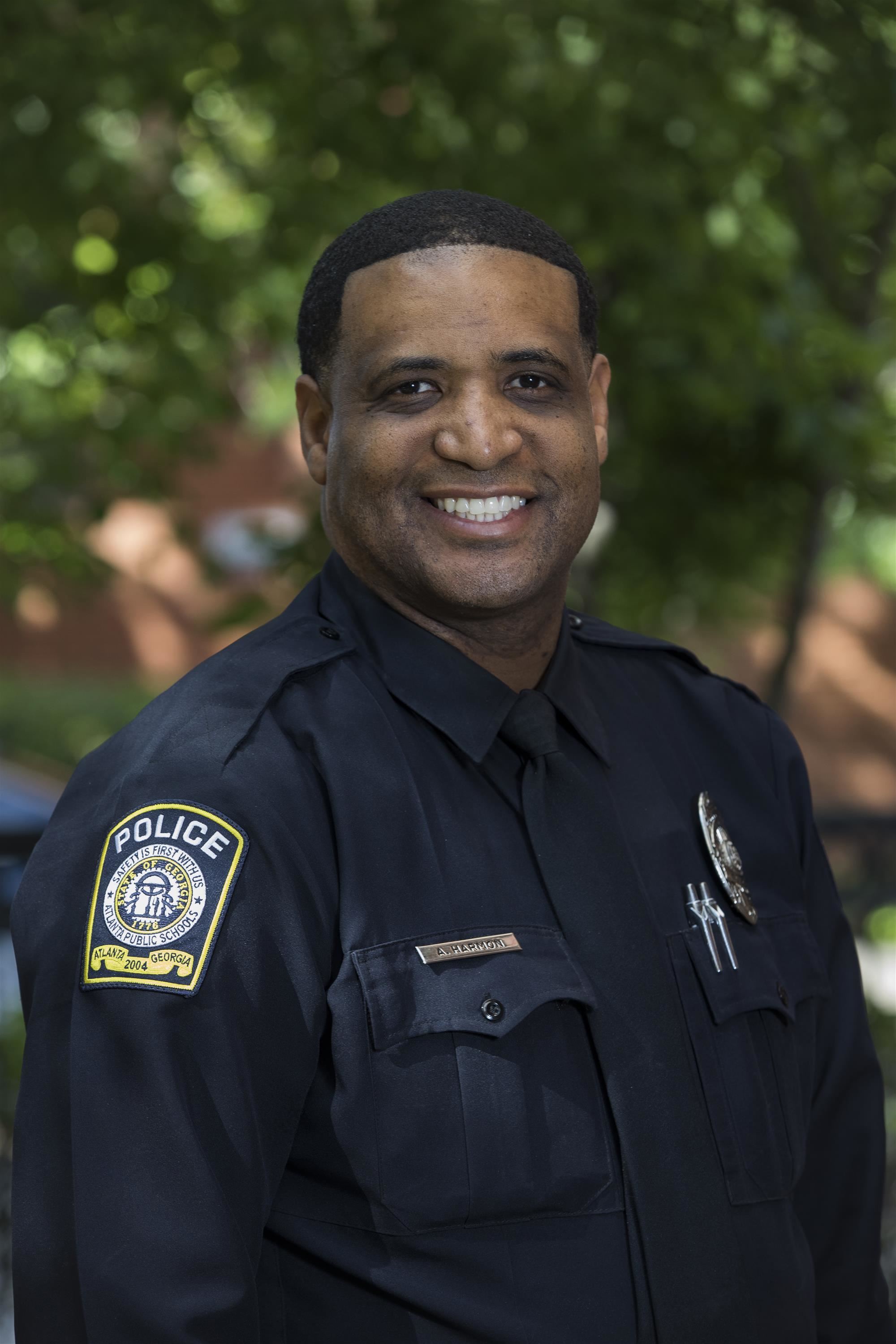 Phone: 404.802.3532
Email:
Degrees and Certifications:
Dr.

Ajani Harmon

Training Specialist

Dr. Ajani J. Harmon, Ed.D. been with the APSPD since 2016, in the role of Training Specialist. He comes with 21 years of service to the citizens of Atlanta, in his previous roles as an: middle school educator, police officer, police detective, policy analyst and writer, AmeriCorps Member, trainer, volunteer coordinator, special events coordinator, and accreditation analyst. He is responsible for working directly under the supervision and direction of management. As such, the Training Specialist implements appropriate training plans and curricula related to the safety and security of staff, which entails coordinating all training activities in support of sworn and civilian, staff and students and other audiences. Moreover, the Training Specialist also develops schedules, monitors online, virtual and classroom professional development opportunities for the department's personnel as it relates to safety, security, law enforcement and emergency management and crisis response.

My favorite part of working with kids/APS is showing them, that, they too can achieve their goals and aspirations. As a graduate of Atlanta Public Schools (Beecher Hills Elem. School, 1987; Southwest-Young Middle School, 1990; & B.E. Mays High School, 1995), I proudly share my educational and professional story, during course introductions, which always includes my gratitude for the outstanding educators that had guided me along the way to achieve my goals.