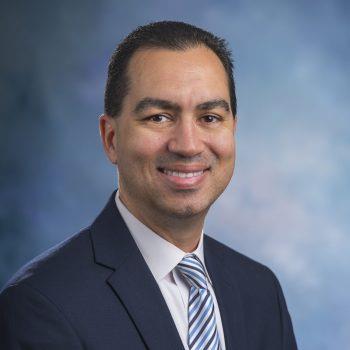 Phone: (404) 802-2022
Email:
Degrees and Certifications:
B.S. in Sports Administration - University of Southern Mississippi M.P.A. Columbus State University Certified Emergency Manager (CEM®)
Keith Sumas

Keith Sumas has 27 years of experience in public safety, which include law enforcement, emergency management, and security. He began his public service in 1995 as a law enforcement officer, where he was assigned to Patrol, Investigations, and Crime Prevention units. Since transitioning from law enforcement, Keith now has over 20 years of exclusive emergency management experience. He was a Coordinator with the Georgia Emergency Management/Homeland Security Agency from 2002-2006 assisting agencies with the approval of their emergency operation plans, offering technical assistance through site surveys and physical security assessments. He has been tasked with the preparation of drills and exercises for all hazards, even role-playing in many of them. He has been requested to assist with many suspicious packages, bomb threats, and civil unrest incidents. He later served as an agency liaison during the disaster of Hurricane Katrina that struck New Orleans, which affected his hometown. Keith served in the United States Peace Corps-Eastern Caribbean Region from 2006-2008, where he volunteered as a teacher and assisted with safety, security, and emergency management on the island of St. Vincent and the Grenadines. Keith then returned to the country and held positions of Emergency Operations Manager, Associate Director, and Director of Emergency Management at Georgia State University from 2008-2021. At different times during his seven years as Director, he led the charge of Fire Safety, Business Continuity, and Physical Security sections.

In addition to his experience, he has completed thousands of public safety training hours and two academic degrees. Keith received a bachelor's degree in Sports Administration from the University of Southern Mississippi and completed his master's degree in Public Administration from Columbus State University. He is a certified Georgia Peace Officer, General Police Instructor, Police Field Training Officer, American Heart Association CPR/AED/First Aid Instructor and Stop the Bleed Instructor. He is a graduate of the highly respected Georgia Law Enforcement Command College-Class 16. Furthermore, he completed the Federal Emergency Management Agency (FEMA) Professional Development Series along with 50 independent study classes. Additionally, he became a Georgia Certified Emergency Manager (GA-CEM) in 2008 and then was awarded in 2010 as a Georgia Master Certified Emergency Manager (GA-MCEM/now Professional Level). In 2020, Keith earned the designation of a Certified Sport Security Professional (CSSP) from the University of Southern Mississippi's National Center for Spectator Sports Safety and Security. He joins a small elite group of safety and security experts from the entertainment industry, interscholastic and intercollegiate levels, and major professional sports leagues. More recently in August 2021, he became a Certified Emergency Manager (CEM®) from the International Association of Emergency Managers. This is the highest and most prestigious certification in the profession of emergency management.