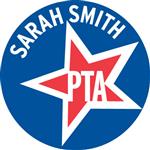 Mission

The mission of the Sarah Smith Parent Teacher Association (PTA) is to build upon Sarah Smith's history of being an excellent community school and an advocate for its students, teachers and staff. Our commitment to the charter system along with the support of our parents will further enhance the academic and social enrichment of our children.

Vision

Support the charter school initiatives by continuing unique PTA programming that help to enhance the strengths of Sarah Smith.
Engage all families and staff for a truly inclusive PTA and continue to build plans and programs that will enable all families to want to get involved in the PTA.
Continue to build an environment where students love to learn, educators inspire and families engage.

Join today for only $35 for the 2017-18 school year and enjoy member-only benefits. If you were a member last year, please re-join for this school year. Parents, faculty and staff can join online.

As a member of the Sarah Smith PTA, you receive:

PTA sticker
Sarah Smith Student Directory
Membership into Georgia PTA
Membership in the National PTA
Satisfaction of knowing you've helped make Sarah Smith a better school!